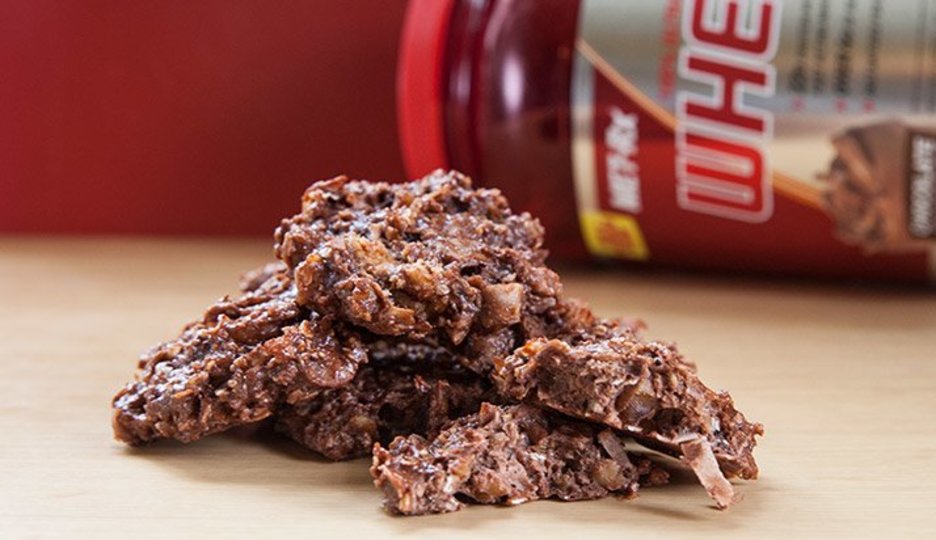 Who said that in order to stay in shape you had to lay off the sweets? Not in this case! Here's a cookie recipe from Chef Murphy that uses protein powder and healthy fats to make dessert meet your macros.
Ingredients
1 scoop(s) mET-Rx Ultramyosyn Whey Vanilla Protein Powder
1 cup raw oats
1 cup coconut flakes
1 large egg whites
1 cup, mashed banana
1 tbsp natural peanut butter
1 tbsp walnuts, chopped
Directions
Preheat oven 350 degrees F.
In a large bowl, mash banana until smooth.
Add remaining ingredients and mix until combined.
Lay a sheet of parchment paper on an oven tray and spoon bite-sized portions of cookie mix onto tray.
Bake for 15 minutes.