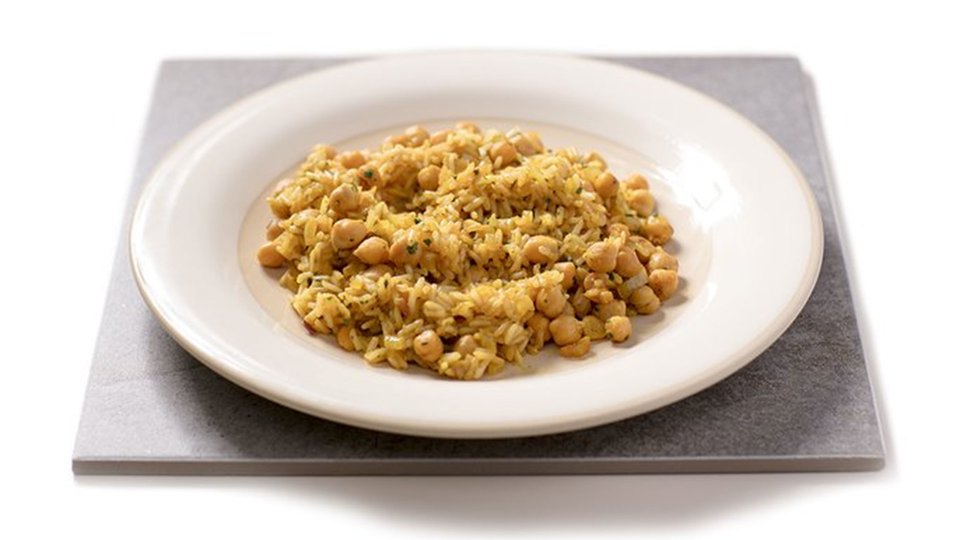 Turn a vegetarian meal into a complete protein with this new take on rice and beans. After coating your pan in grapeseed oil, add your chickpeas to the pan. With this dish, the real flavor punch comes from the combination of cilantro, curry powder, and lemon juice.
Ingredients
1 cup cooked brown rice
¼ can drained chickpeas, canned
1 tbsp curry powder
½ onion, sliced
1 tbsp grapeseed oil
water
½ lemon
1 oz cilantro
1 dash table salt
Directions
Turn the heat up. Add grapeseed oil to the pan and allow to heat.
Dice onion and place in pan to caramelize. Allow to sizzle.
Add chickpeas and curry powder.
Add cooked rice to the pan. Stir and allow flavors to meld.
Add water to the pan to create a sauce.
Squeeze the lemon juice into the pan to bring the flavors together. Add cilantro.
Add salt to taste.