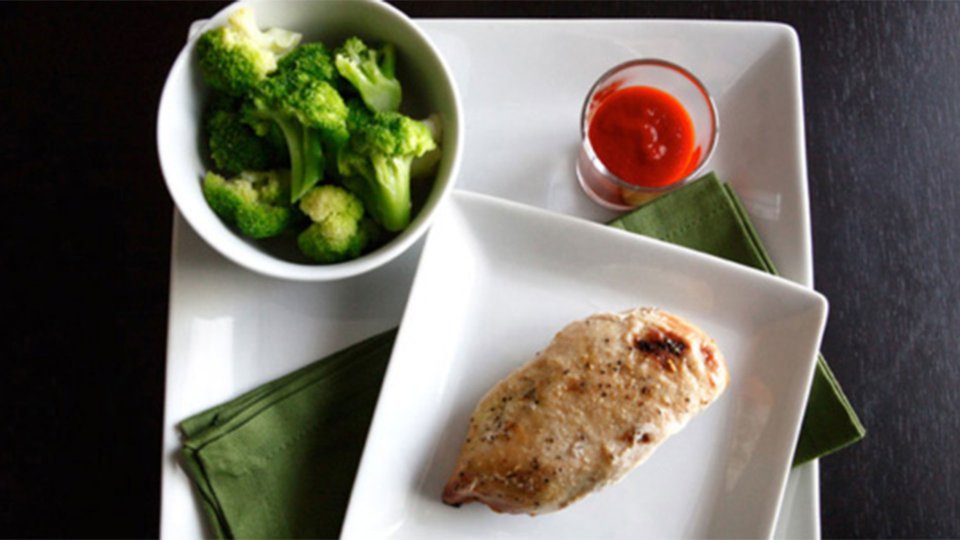 The Paleo principles are simple: if you can grow it or kill it, eat it. If it's been processed, don't. Here are six meals for one full day of Paleo perfection!
Ingredients
6 piece chicken breast
lemon pepper to taste
salt to taste
1 cup broccoli
Directions
Turn oven to "broil" and arrange rack so baking pan is close to heat.
Cover baking pan with aluminum foil and set aside.
Season both sides of chicken breasts with sea salt and a generous amount of lemon pepper.
Place chicken breasts in the middle of the baking pan and broil for 12-13 minutes (or until bottom side is golden).
Flip and broil for another 12 minutes.
When both sides are golden, remove from oven and serve.
For broccoli: Bring 1/4 inch of water to boil in a large pan.
Add salt and broccoli florets.
Cover and steam until desired tenderness.
For added spice, add Sriracha hot sauce on the side for chicken and broccoli.