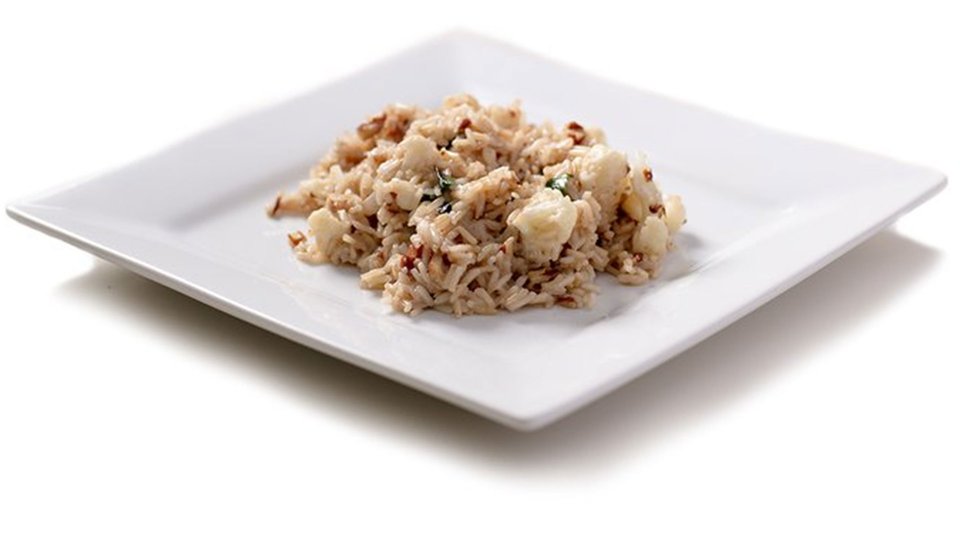 Make the most of cauliflower with this dish that makes vegetables the star. The added crunch from protein-rich nuts and fresh aroma from the picked basil make this one well-rounded meal.
Ingredients
1 tbsp grapeseed oil
4 oz cauliflower
1 tsp garlic, minced
1 cup brown rice
water
1 oz pecans
1 oz fresh basil leaves
1 dash table salt
Directions
Add grapeseed oil to the pan and allow to heat.
Add in cauliflower florets. Allow to caramelize to a golden brown.
Add garlic and rice. Allow flavors to meld.
Add water to steam and allow cauliflower to cook al dente.
Add toasted pecans and a pinch of salt.
Pick basil instead of chopping to keep the flavor intact and the herb green. Add to dish and serve.