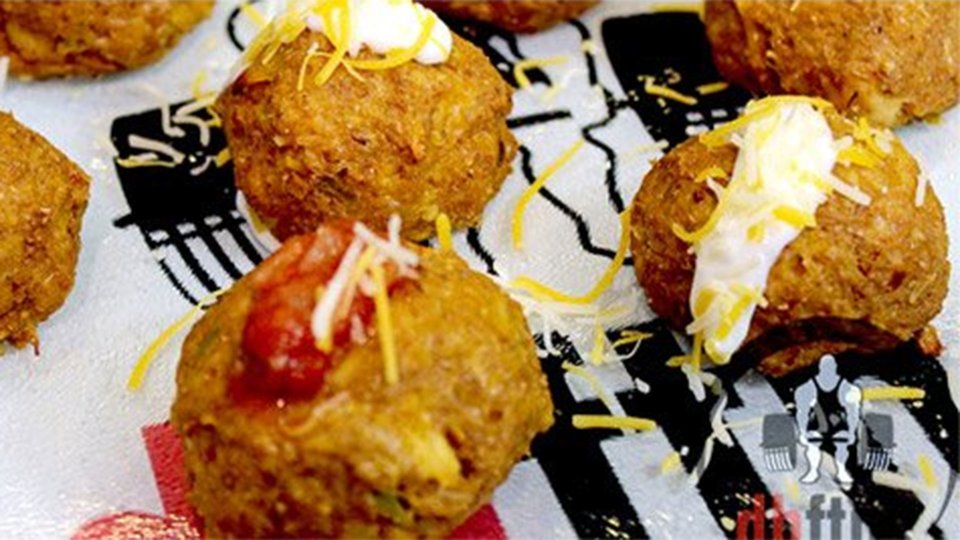 When money is tight, the next best thing after the "chicken of the sea" is actual shredded chicken from a can. We're going to transform these into something like a sort of balled-up chicken parmesan. They're easy and scrumptious, and they're even better if you top them with some tomato sauce and mozzarella cheese!
Ingredients
2 can (5 oz) yields canned chunk chicken breast, drained
2 egg
56 g fat-free mozzarella cheese
40 g low-fat parmesan cheese
64 g wheat germ
61 g tomato sauce, canned
½ tsp, ground basil, dried
½ tsp, ground oregano
½ tsp parsley, dried
½ tsp crushed red pepper flakes
Directions
Preheat your oven to 350 degrees F.
Drain your canned chicken and then combine all your ingredients into a bowl.
Mix ingredients together until everything is incorporated.
Take out a baking sheet, coat it with some nonstick cooking spray, and shape your mix into about 7 balls.
Bake for about 20-25 minutes.