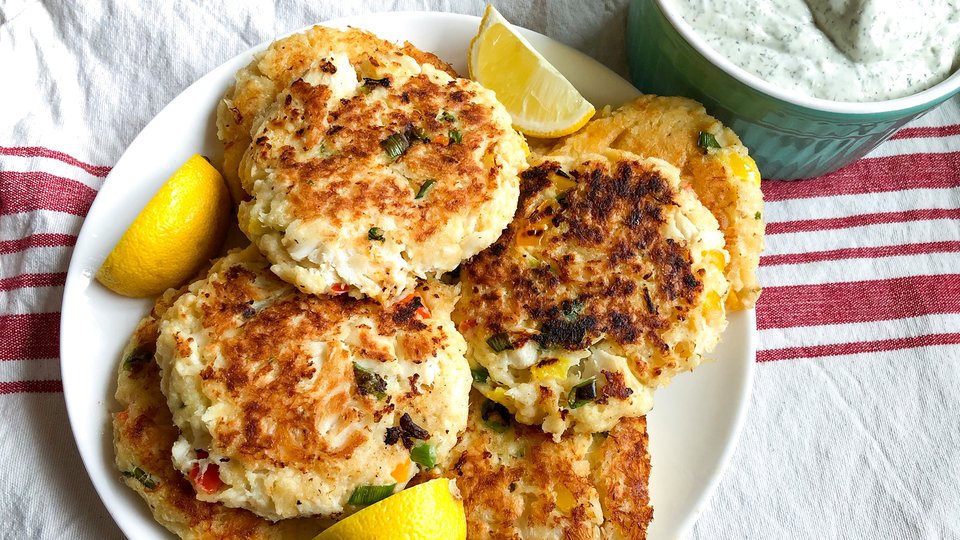 Kick off the festivities with these crab cakes. They're easy to throw together using canned lump crab meat, and they cook in just minutes in a nonstick skillet. Pair them with my healthy homemade tartar sauce for a diet-friendly take on this classic tasty treat.
Ingredients
2 can (6.5 oz), drained crab meat
¾ cup bread crumbs
2 green onion, chopped
¼ cup, chopped red bell pepper
1 egg, beaten
¼ cup fat-free mayonnaise
2 tbsp lemon juice
1 tbsp light butter spread
½ tsp cajun seasoning
½ tsp garlic powder
Directions
Add all ingredients to a large bowl, mixing with hands until just combined.
Heat large nonstick skillet on medium heat. Spray lightly with cooking spray when ready to cook crab cakes.
Scooping out 1/3-cup portions, form mixture into patties and place in preheated skillet.
Cook patties over medium heat for 4 minutes per side or until golden brown.
Set cooked patties on a plate and enjoy with healthy tartar sauce!