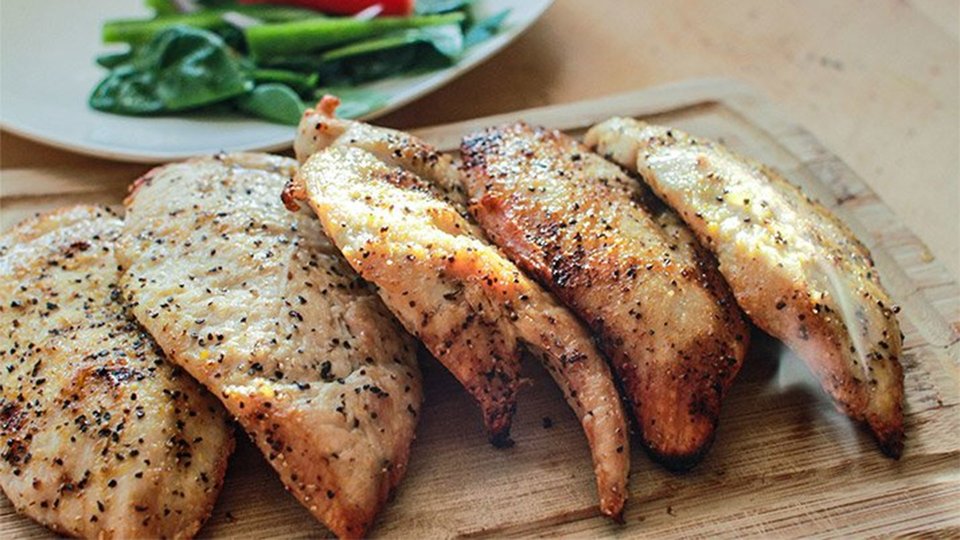 This is a true staple. We all know what it tastes like done wrong, and the feeling of dread that comes with eating it. Learn to get it right, and you'll wonder what took you so long. Here's how to make clean chicken that you'll look forward to every time you sit down to eat.
Ingredients
5 lb chicken breast
5 tbsp lemon pepper seasoning
Directions
Place oven rack about 6-8 inches from broiler and set the oven to broil. While oven is heating, line a large baking tray with foil. Lightly spray the baking tray with nonstick cooking spray.
Slice each chicken breast in half from the side, creating two relatively flat pieces. Lay sliced chicken on tray evenly. You may have to cook two batches depending on the size of your tray.
Season both sides of the chicken breast with the lemon pepper seasoning.
Place on top rack of the oven for 6-8 minutes. The chicken will be ready to flip once it is golden brown. (Tip: Leave the oven door slightly ajar to eliminate smoke.)
Flip chicken once it is brown, then leave under broiler for another 6-8 minutes.
Once chicken is finished, remove from oven and wrap completely in foil.
Let chicken sit for about 10 minutes, slice, and enjoy.