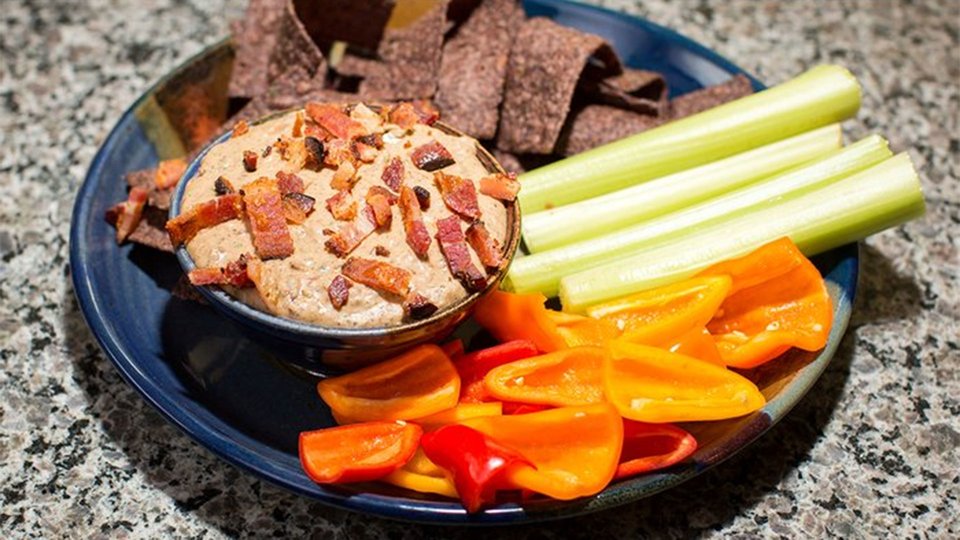 Add some extra protein to your bean dip with this FitMenCook-approved recipe.
Ingredients
2 slice bacon
15 oz low-sodium black beans
2 tbsp natural almond butter
1 tbsp olive oil
1 clove garlic, minced
1 tsp cumin
1 tsp chili powder
¼ cup cilantro
2 tbsp lime juice
salt and pepper to taste
Directions
Cook bacon until crispy.
Let bacon cool, and then chop it up.
Use a food processor to blend black beans, almond butter, olive oil, garlic, cumin, chili powder, salt, pepper, cilantro, and lime.
Place mix into a bowl, and top with bacon.