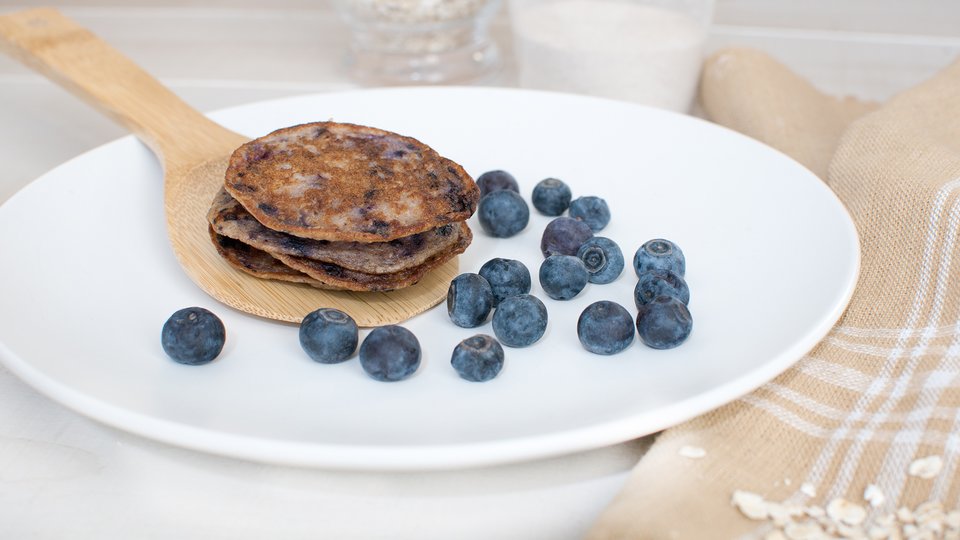 A great soy protein breakfast pancake recipe.
Ingredients
1 scoop soy protein isolate
3 large egg whites
½ cup oatmeal, cooked
10 berries blueberries
1 tsp splenda
Directions
Mix egg whites, protein, and oatmeal together.
Spray pan with cooking spray and cook on med low heat.
Add 5 blueberries and Splenda to each pancake as they cook.