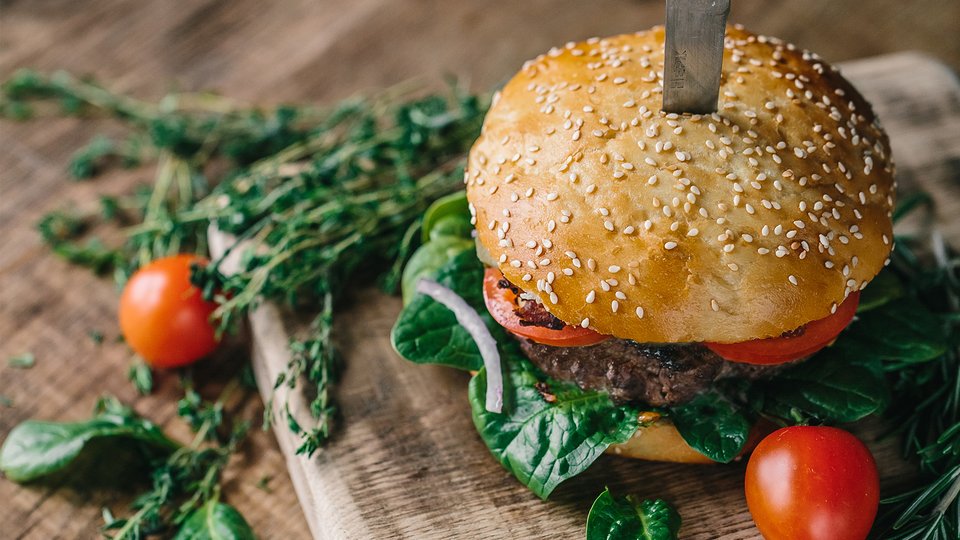 Don't steer clear of big bad ground beef. Choose a lean variety and start experimenting!
Ingredients
1 lb lean ground beef
¼ cup onion, finely diced
1 clove garlic, minced
1 tbsp, ground oregano
1 tbsp worcestershire sauce
⅛ cup raw oats
2 egg whites
½ cup spinach
4 slice, thin/small tomatoes
2 tbsp mustard
2 tbsp low-sugar ketchup
4 whole-wheat hamburger buns
Directions
In a bowl, combine beef, onion, garlic, oregano, Worcestershire sauce, oats and egg whites.
Form mixture into patties and then place on a grill or broil for 5-6 minutes per side or until no longer pink inside.
Remove and serve on top of a whole wheat burger bun.
Top with spinach leaves, tomatoes, pickles, low-sugar ketchup and mustard.