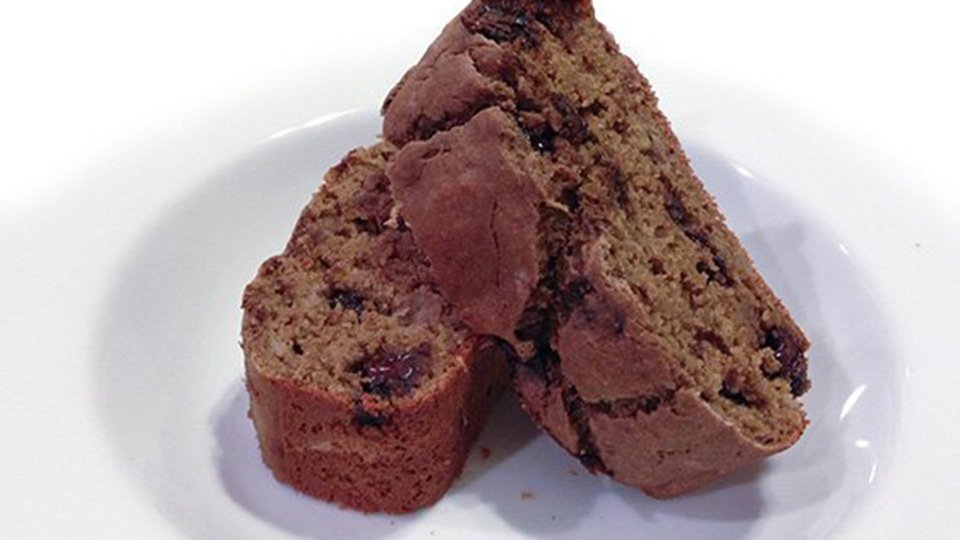 Don't feel guilty when you sneak the entire loaf out of the kitchen and single-handedly polish it off. Not only is this bread delicious, but every slice is chock-full of protein, healthy fats, and essential vitamins and minerals. The potassium in bananas may also help curb cramps, so eat a slice pre-workout to power through your gym time.
Ingredients
1 scoop BSN Syntha-6 Peanut Butter Cookie Protein
2 cup oat flour
3 medium (7" to 7-7/8" long) banana
1 tsp baking powder
½ tsp baking soda
1 whole egg
2 large egg whites
¼ cup almond milk
1 tsp powdered Stevia
1 dash cinnamon
1 tbsp cocoa powder, unsweetened
¼ cup chips (6 oz package) semisweet chocolate chips
Directions
Preheat oven to 350 degrees.
Mix ingredients together in a large mixing bowl.
Spray loaf pan with non-stick spray.
Pour batter into loaf pan.
Bake about 20 minutes, or until inserted knife comes out clean.