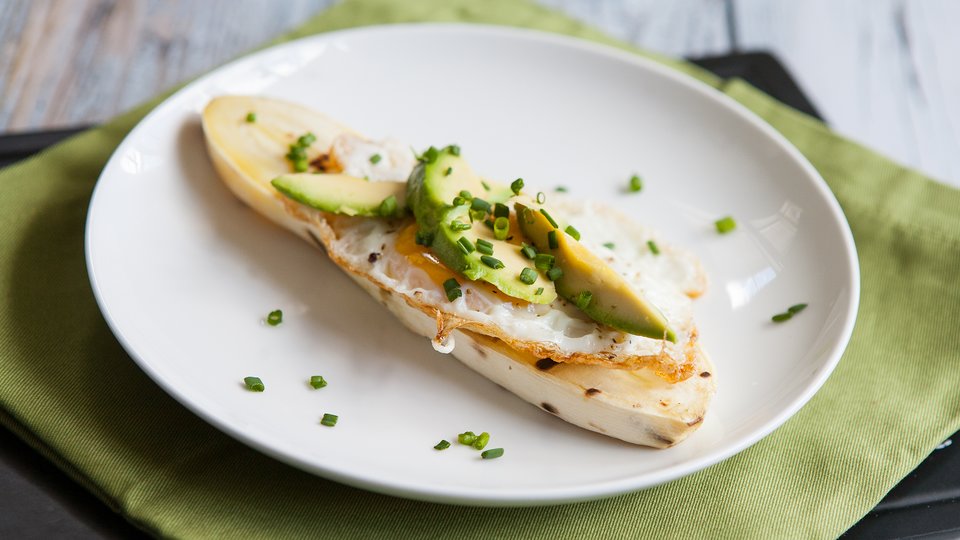 Sometimes the best recipes are also the simplest ones. You'll only need a couple of minutes to prepare this delicious treat, but the payoff in nutrients and taste is huge!
Ingredients
1 whole sweet potato
2 whole egg
½ fruit, without skin and seed avocado
2 tbsp chopped chives
1 salt and pepper to taste
Directions
Slice sweet potato into 4 slices, lengthwise.
Poke slices with a fork and microwave for two minutes, flipping 1/2 way through until soft, yet slightly firm.
Toast in toaster oven until tender when pierced.
Over medium heat, melt coconut oil and fry eggs until edges start to brown, place on top of sweet potato.
Cut avocado and layer on top of egg.
Sprinkle with chopped chives, salt and cracked pepper to taste.