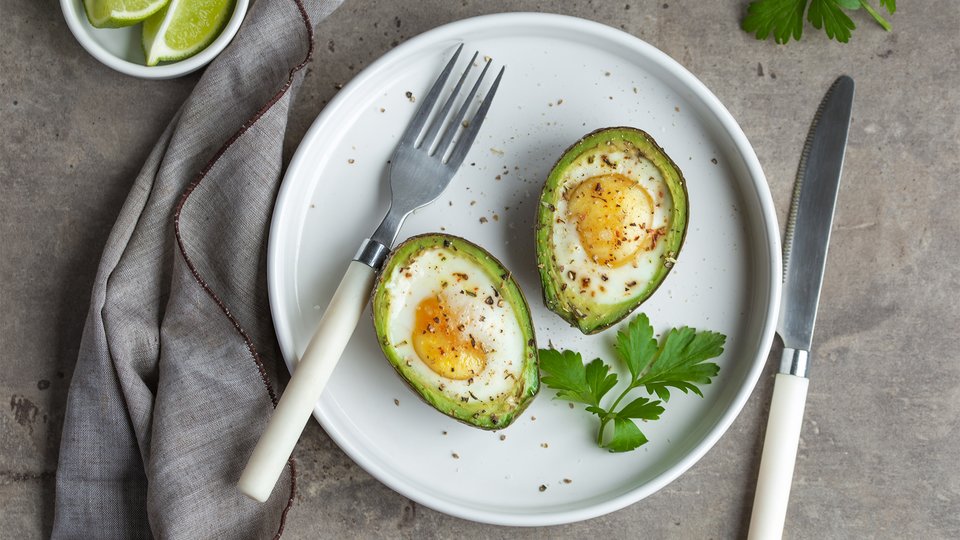 If you want to go paleo, you have to cook. Trust me, this isn't a bad thing. Here are a few freshman-level eats you can throw together in even the measliest dorm kitchen.
Ingredients
1 fruit, without skin and seed avocado
2 whole egg
1 salt and pepper to taste
Directions
Slice a ripe, medium-to-large avocado lengthwise. Remove the seed.
With a spoon, carve out a slightly bigger crater for one whole egg to rest in.
Place the 2 halves into an oven-safe tin. Make sure the halves are stable, or the eggs may slip out.
Season to taste; I like a few fresh-cut green onions, sea salt, and chili pepper flakes.
Crack your egg into the avocado crater and season a bit more if desired.
Broil at 350 degrees for about 15 minutes or until the egg is cooked to your liking.