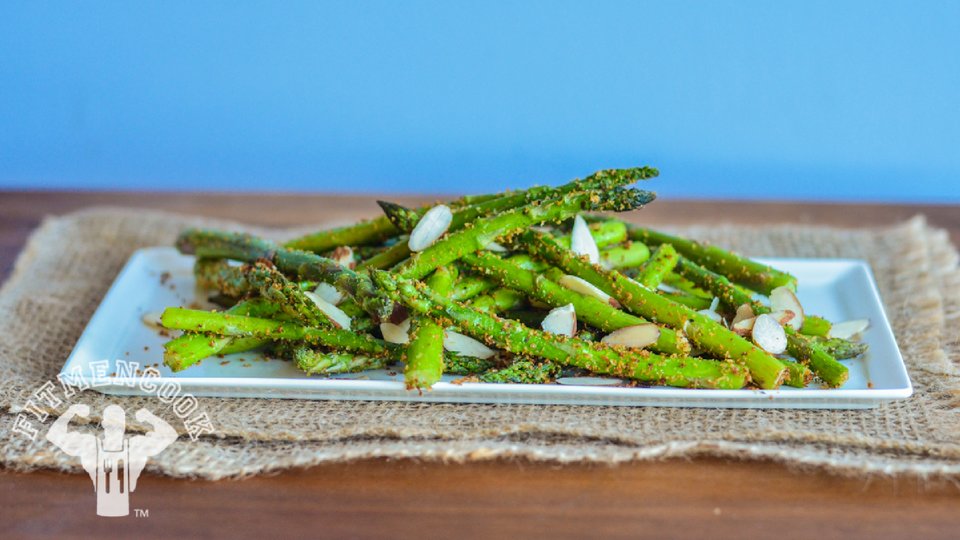 Your Thanksgiving plate needs at least one green vegetable, so why not make it a power food like asparagus? Chances are a heaping serving of asparagus is already a part of your weekly diet, so why break a good thing? This is a traditional, grilled version that your guests are sure to love. It's quick and easy so you can make it right before you serve your feast.
Ingredients
6 whole asparagus
¼ cup whole-wheat panko bread crumbs
⅛ cup whole kernels almonds
2 tbsp garlic, minced
1 dash sea salt
2 tbsp low-fat parmesan cheese
Directions
Remove asparagus ends.
Set a nonstick skillet on medium high heat. Lightly spray with olive or coconut oil. Add minced garlic.
When the pan is hot, add the asparagus. Sear the asparagus on all sides moving the skillet back and forth across heat.
After the asparagus sears for about 3 minutes, add in the panko crumbs. Move the skillet around so the spears become coated in panko crumbs and allow the panko to brown.
After about 2-3 minutes or when the panko becomes dark, remove from the skillet and place on a plate.
If desired, sprinkle with almonds and parmesan cheese. Add salt and pepper to taste. Serve immediately while still hot.