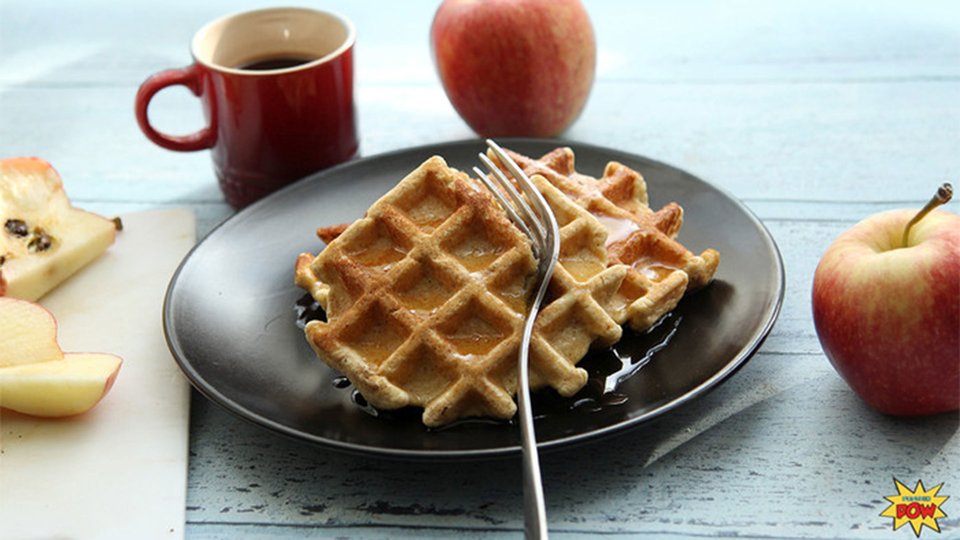 Embrace the taste of the season with these fruit-filled, protein-packed waffles!
Ingredients
½ cup(s) vanilla whey protein powder
½ cup rolled oats
1 tsp baking powder
2 tbsp milk, fat-free
¼ cup ground almonds
2 tsp cinnamon
1 banana
1 apples
2 egg
Directions
Blend all of the ingredients in a food processor until they create a thick batter.
Preheat your waffle iron, and add some low-cal cooking spray to it.
Cook your batter in your waffle iron. Done!
Note: substitute 4 egg whites if you'd like lower fat.