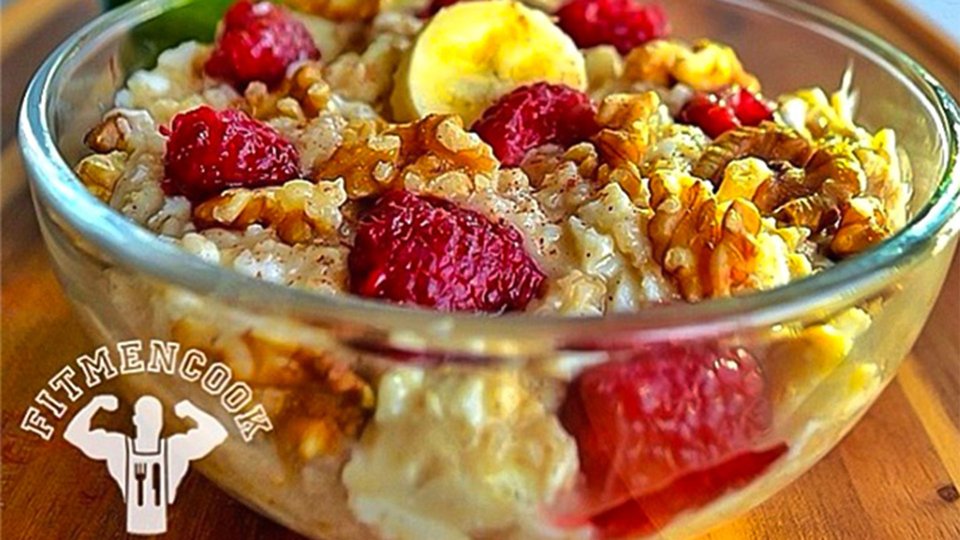 You want to start the day building muscle? This breakfast will get you there. I dare you to try this and not feel your "muscles feeding"—certified muscle food and energy.
Ingredients
6 large egg whites
½ cup rolled oats
½ medium (7" to 7-7/8" long) banana
⅛ cup walnuts, chopped
¼ cup raspberries
1 dash cinnamon
1 tbsp organic honey
Directions
Cook egg whites in a skillet on low heat.
If you want to cook your banana, spray another skillet with coconut oil or virgin olive oil and set on low-medium heat. Chop half of the banana into pieces and add to the skillet. Use a spatula and be careful not to let the banana pieces stick to the skillet.
Combine oatmeal and egg whites in a bowl and mix.
Add cinnamon and Stevia (or raw honey) and mix.
Top with banana, raspberries, and walnuts.