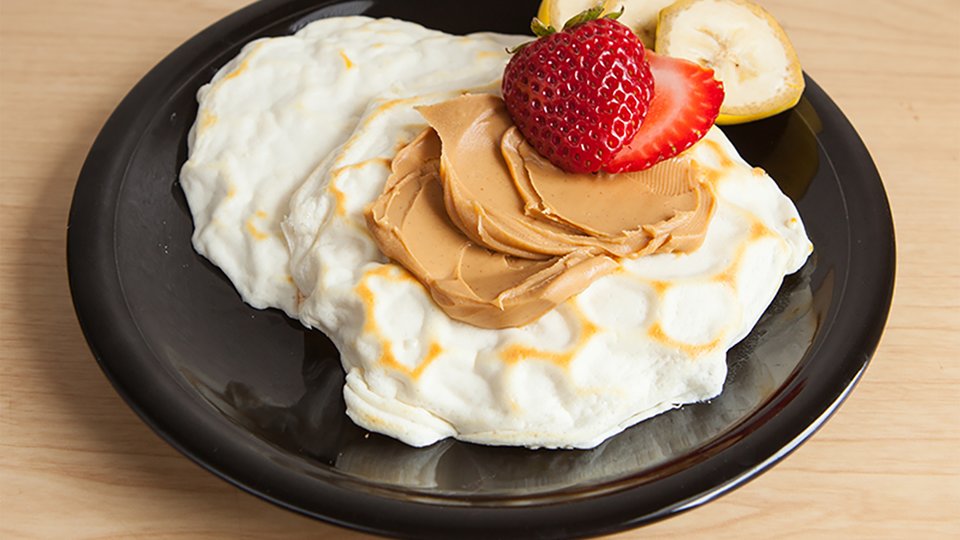 National bikini competitor Lindsey Renee prefers her protein in pancake form. Who could say no to a sizable stack of flapjacks first thing in the morning? Forget the tasteless, frozen variety and dig into these freshly baked hot cakes instead.
Ingredients
1 scoop Optimum Nutrition Gold Standard 100% Whey, Vanilla Ice Cream
3 egg whites
¼ cup water
1 tbsp natural almond butter
1 serving 1 packet Splenda
2 tbsp sugar-free maple syrup
Directions
Mix ingredients in a bowl. If needed, add a bit more water.
Cook over medium heat.
Plate and spread 1 tbsp almond butter on top of the pancakes.
Sprinkle with 1 packet Splenda and drizzle with maple syrup.
If desired, add a few strawberries and bananas for deliciousness!