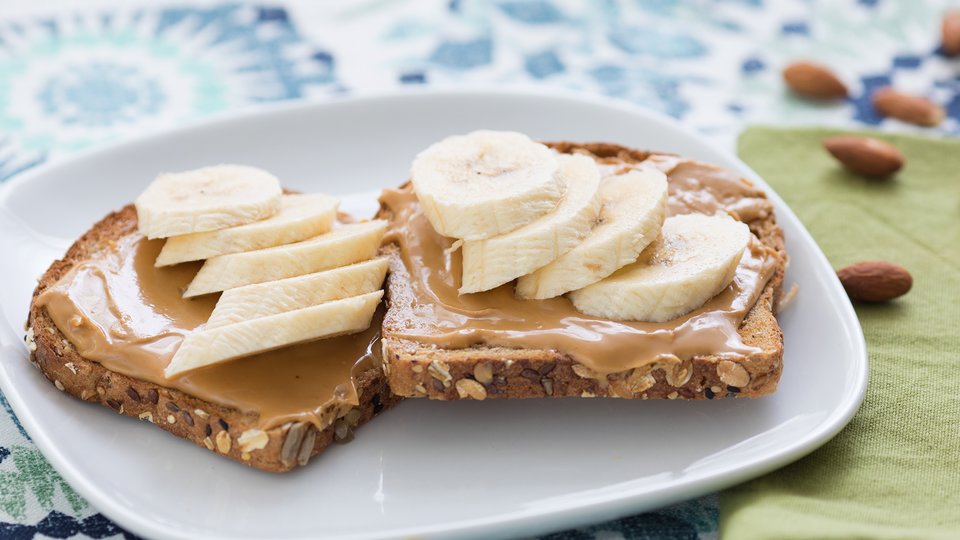 For a quick and fit breakfast, look no further than this super simple, super satisfying toast. The hearty protein of the almond butter balances the sweetness of the banana.
Ingredients
2 slice regular whole-grain bread
2 tbsp natural almond butter
1 banana
Directions
Toast bread.
Spread almond butter on toast and top with sliced bananas.