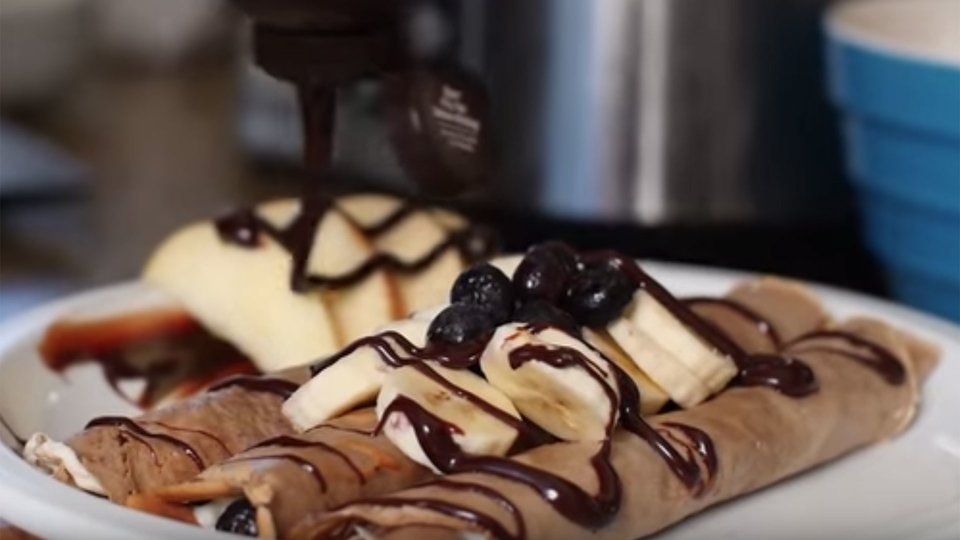 Do you love pancakes? Want an easy-to-make three-ingredient protein-packed pancake alternative? Yes? Then you're in luck! With our Pancake Crepes recipe, you'll be eating clean and won't even know it. Check out our recipe video, then try some out for yourself!
Ingredients
2 egg
1½ scoop Muscletech Nitro-Tech, Milk Chocolate
½ cup nonfat milk
½ cup nonfat plain Greek yogurt
1 tsp cinnamon
Directions
Put the eggs, 1 scoop of the protein powder, and the milk in a shaker bottle.
Heat a nonstick skillet to medium heat. Add spray, or if you want to make the pancake crispier, a little butter.
Pour ingredients into the skillet. When bubbles appear on the surface and the edges are slightly firm, flip it.
Mix 1/2 scoop of protein powder with yogurt, and spread it on a pancake. Roll it up like a crepe and serve with fresh fruit and syrup.