So, did you transform your body last year? Or did you swap your bag of motivation for a bag of chips? Don't beat yourself up if you did the latter. It's not time to get mad, its time to get even.
Many of us have the intentions to begin a transformation program, only to let the terror of excuses fill our heads with more convenient answers - the wrong ones. Before you know it, the new year is here and tapping you on the shoulder asking if you plan on being the passenger once again, or the driver of your destiny. So, we created the New Year's Bodybuilding.com Transformation Guide for you to answer that question with ease, and with the decisiveness that is fighting for your new health, fitness and appearance goals.
Your Guide To Success
1
Information To Get You Started
You need to know what to eat, what workouts to follow, and what supplements to take so you don't waste your time and effort. Information can come from experts (doctors, trainers, or pros) or social networks (friends, people that have had success, and online community members).
2
Motivation To Keep You Going
You need to be able to get motivated enough to start your program and then stick to it for the rest of your life. Fitness is not a "12-week plan". It is a lifestyle. Motivation is the most important part of any program. Your body doesn't decide to get off the couch and do your cardio, your brain does.
3
Supplementation To Help You Reach Your Goals Faster
Supplements are an important part, simply because they can help you get faster results from your diet and workout program. The right supplements will not only help you gain muscle and lose fat, but they will help you feel better, and stay healthy.
Plans To Help Meet Your Goals
Kris Gethin trains you and trains with you during his 12-week transformation program—burn fat and build muscle to sculpt your ideal physique!
Lee Labrada's 12-week training program is for you! Men & women, beginner to advanced—achieve the lean body of your dreams with fitness expert Lee Labrada!
Bodybuilding.com presents your 12-Week Daily Bulking Trainer! Day by day, we'll help you build lean mass and forge a ripped, defined physique.
The primary concern women have when it comes to weight training is, 'I don't want to get big or bulky.' We are here to tell you that you won't!
Top Video Trainers
Push beyond your limits and unlock new pathways of growth as you follow the mass routine created by legendary 6-Time Mr. Olympia Dorian Yates.
Cover Model and Pro Martial Artist Julien Greaux is ready to bust your fitness wide open, showing you how he stays BIG and RIPPED—365 days a year.
Transformation Success Stories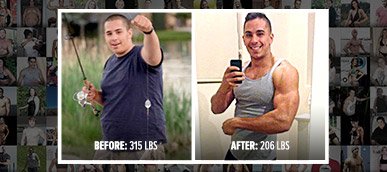 Shukri saw his weight creep up until he was 315 pounds at the tender age of 20. To change his path, he learned to put down some habits and pick up some weights!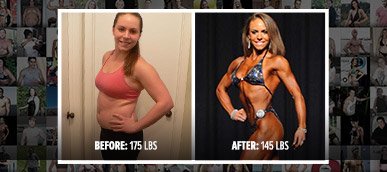 As a runner, Katie Anne Rutherford struggled to control her weight. When she eventually discovered powerlifting and figure, she learned how to eat and train for better health and performance!