Calum Von Moger's 20-Minute Chest Blast
Take a cue from Calum von Moger's old-school ferocity and knock out this quick, intense 20-minute chest workout!
This quick chest blast is one of the short-burst workouts I used leading up to the 2014 WFF Universe competition in Seoul, South Korea.
This high-octane, hardcore chest hit should only take you 20 minutes. Keep up a quick pace and use the rest prescribed!
The workout is great for hypertrophy, getting ripped, and getting ready for a show. It consists of five exercises arranged strategically to pre-exhaust, stretch, build, pump, and flood your chest with muscle-making blood.
Don't sell yourself short. Get in, get it done, and get out!
Calum von Moger
20-Minute Chest Blast
Watch The Video - 4:03
20-Minute Chest Blast
CALUM'S PRO TIPS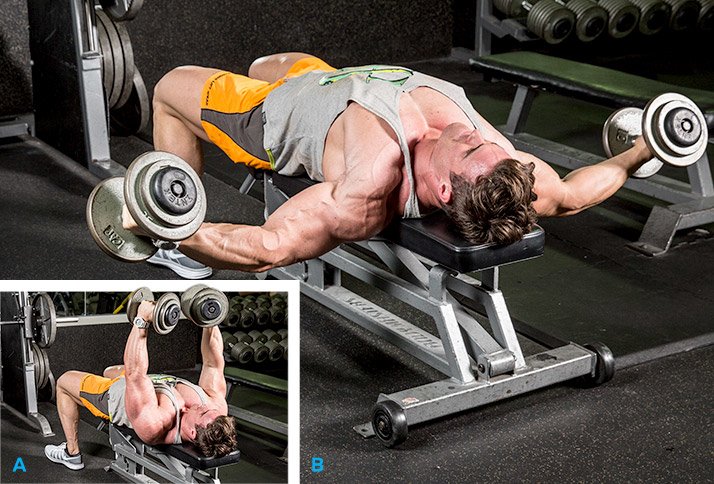 Dumbbell Fly

Start here to pre-exhaust the chest. Use a light weight, good form, and full range of motion, with a nice stretch at the bottom. Use a consistent tempo, but nothing crazy—you're just trying to warm up the muscles.
Incline Dumbbell Press

Begin with a lightweight set, then complete two heavy, high-intensity sets. Get a good stretch at the bottom of the movement and a strong upper-chest contraction at the top.
Exercise 3 Dip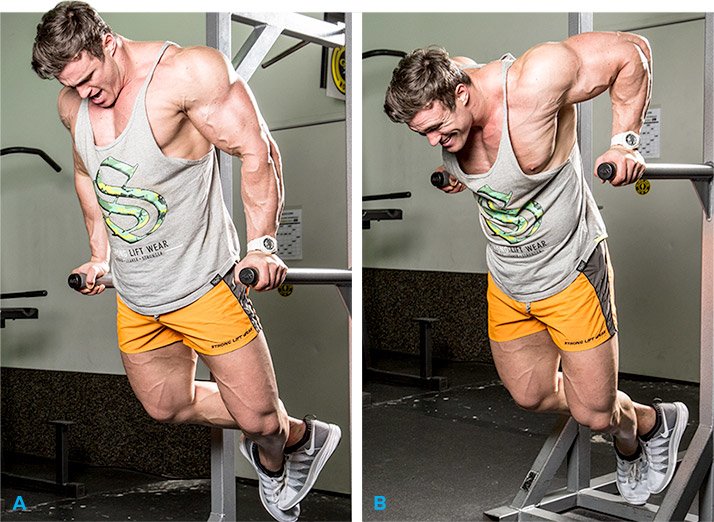 Dip
Dips are essential for building a shapely, square chest with well-defined edges. Keep your body moving, rest briefly, and then move to the next set.
Barbell Bench Press
At this point in the workout, your chest and joints should be warm, so there's no need for additional warm-up sets. Increase the weight with each set and decrease the reps if necessary. The rep range varies as your remaining strength allows.
Cable Fly
Finish your workout with the fly to completely flood your muscles with blood and end with a killer pump! Do not pick a heavy weight. Just pump up your pecs and finish strong!