Chances are you're no stranger to the push-up, and neither is Ed Checo.
"The push-up is a very important and fundamental exercise," he explains. "You shouldn't be bench pressing if you can't do a push-up."
No argument here. No other chest exercise demands full-body core engagement and mental focus quite like the push-up, and until you've mastered it, you have no business pushing heavy weight elsewhere.
Not to worry, though. The BarStarzz founder has you covered. In his video, he helps you correct common mistakes, and even shares his strength-building modifications and insanely cool progressions.
Following a demonstration of proper push-up form, Ed discusses some of the most common push-up mistakes and offers a quick, no-nonsense fix for each:
Mistake 1: Arching Your Back
Perhaps the most common mistake, the arched back occurs when your hips are too high and your core is not engaged. This puts all the stress of holding up your body on your lower back.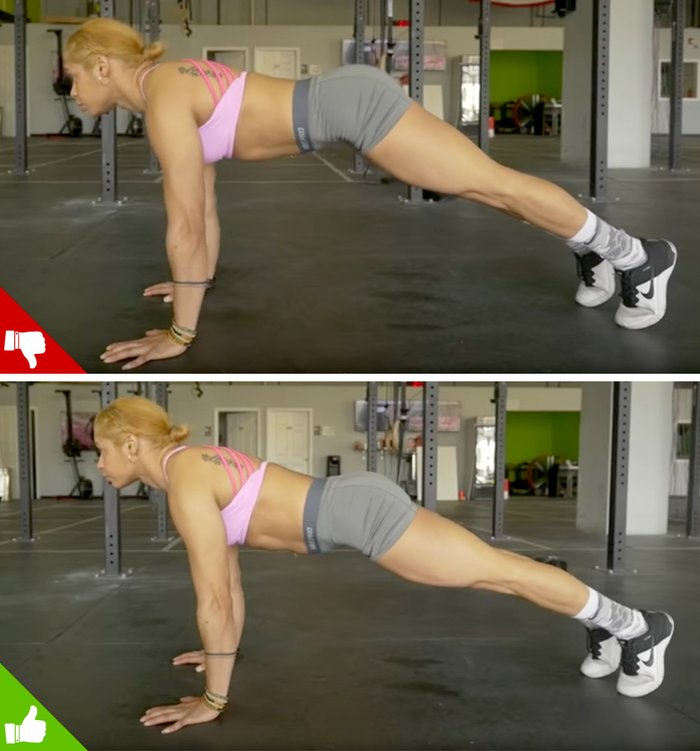 The fix: Curve your hips under and suck in your stomach to engage your core muscles and flatten your lower back.
Mistake 2: Letting Your Hips Sag
This is a common over-correction for the first mistake. Your hips are too low, and, again, your lower back is left bearing the brunt of the exercise.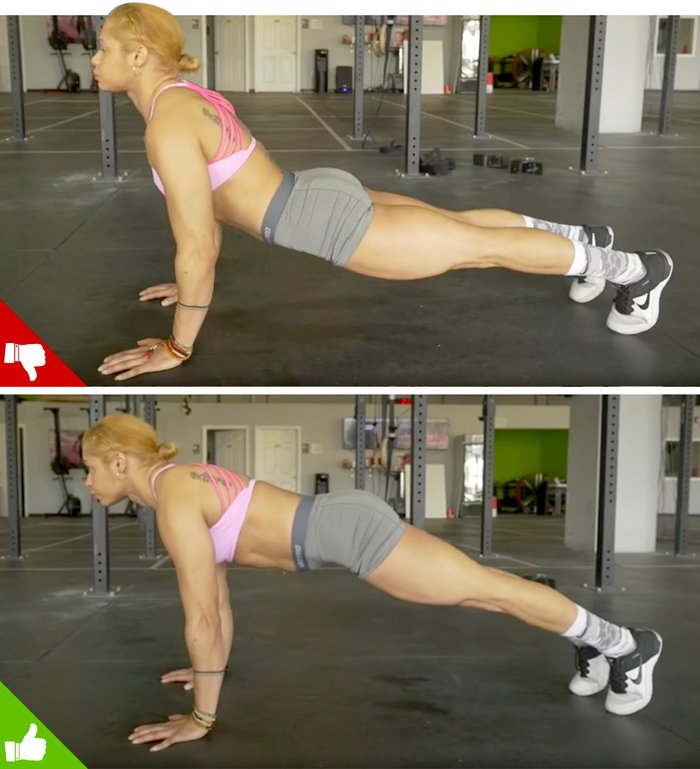 The fix: Raise your hips to flatten your back, and repeat the same core-activating mechanics as before.
Mistake 3: Flaring Your Elbows
This no-no puts your shoulders in a vulnerable position.
"No matter if it's a wide position or a narrow position, your elbows should always bend back. This is the most comfortable position for your shoulders," Checo explains.

The fix: Allow your elbows to bend back and your shoulders to remain neutral as you lower your body.
Mistake 4: Stopping Short of the Full Range of Motion
This is where the ego comes in. You want to rack up the numbers, but you're not doing yourself any favors unless you can complete the exercise's full range of motion.
"It's always quality over quantity," insists Checo. "You're limiting yourself and your strength if you don't go all the way up and all the way down."
The fix: "Take your time, let go of your ego, bring your numbers down, and focus on proper form," Checo says.
Mistake 5: Letting Your Head Hang Down
Doing this is guaranteed to stress your neck and shoulders.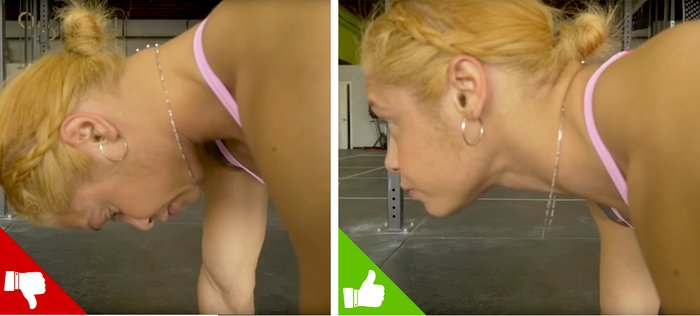 The fix: Lift your head back up to neutral position, and hold this throughout the movement.
Mistake 6: Keeping Your Fingers Together
Doing this puts too much pressure on your wrist.


The fix: Distribute your weight evenly by opening your fingers as wide as possible. If you have wrist pain due to poor wrist mobility, you can modify push-ups using a set of dumbbells, or by doing knuckle pushups.
An Exercise for All Levels
If you're bored with the same old push-up, Checo also offers 13 push-up progressions, each one more challenging than the last, which he demonstrates with the ease of someone with two decades of free-style calisthenics experience.
Want more ideas for building total-body strength? Check out Checo's article "The Best Way to Do More Pull-Ups", and rediscover some body-weight basics to pump up your program.