Performix athlete Mike Vazquez is a unique animal. In a world dominated by guys who either look good or perform well, Vazquez manages to do both—and he does them damn well. His strength and athleticism are second to none, and he adds a performance touch to his training that makes his workouts downright entertaining to watch.
Vazquez calls this particular workout video his 400-Rep Juggernaut Circuit, but as he moves seamlessly through the session's eight distinct segments, you'll probably start to wonder who the real juggernaut is: the workout, or Vazquez?
This workout is named for the 400 cumulative reps you perform in a circuit of eight total exercises broken into 50-rep sets. It's a fairly simple—but by no means easy—workout that tests your muscular endurance and cardio-respiratory fitness, which makes it perfect if you want to test your mettle in a Tough Mudder, Spartan Race, or other endurance challenge.
"You're gonna feel your heart rate jump," Vazquez says of the session. "You're gonna feel like you wanna puke." Not that nausea is a bad thing: Vazquez says this like it's some kind of perverse selling point, warning the faint of heart that his workout isn't easy.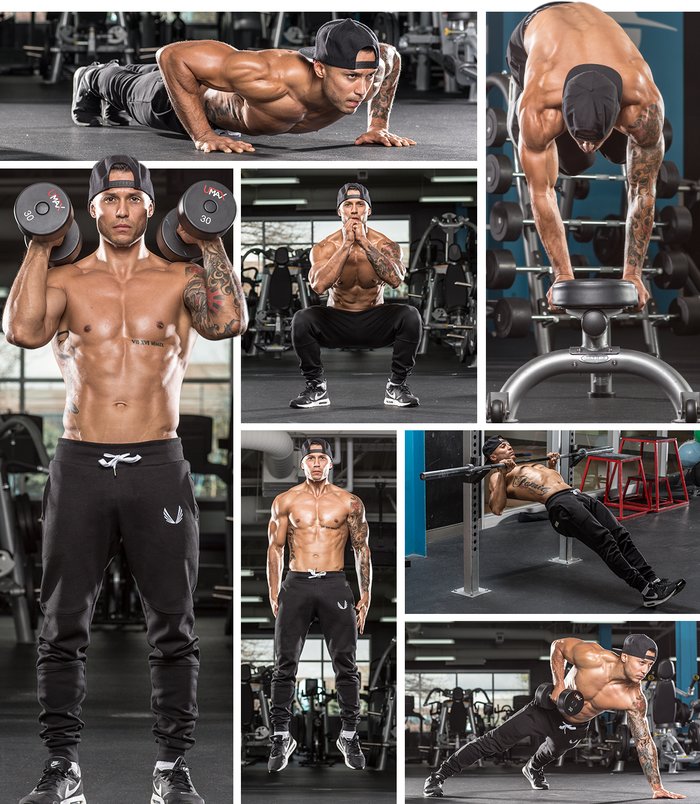 Whatever your fitness level, Vazquez concedes that the key is to push yourself and work on improving your time whenever you try it. "That's really the fun part," he says. "If you have a partner, challenge each other and try to beat each other's time."
"The challenging part of this workout is that you can't take any breaks," Vazquez adds. "You're going through every exercise for 50 reps each, then bouncing right into the next exercise."
Adapt And Execute
If you're fairly new to fitness, doing 15 push-ups may be a challenge, let alone 50, but don't let those 50 reps deter you! By breaking the 50 reps into multiple sets—and doing as many sets as you need to reach your total, keeping the rest periods fairly short—you can get through the workout, improve your conditioning, and build muscular strength.
If you don't want to plow through all 50 reps in one shot, choose a weight on loaded exercises with which you can complete at least 15 reps with good form. With this approach, anyone can do the workout, and the value of the Juggernaut Circuit isn't limited to highly trained athletes.
Vazquez adds this workout can just as easily be done at home if you've got a pair of dumbbells, a flat bench, and a pull-up bar set to about waist height. He suggests doing it 1-2 times a week in concert with other modes of training you're currently doing.
Mike Vazquezs 400 Rep Juggernaut Circuit

+ 8 more exercises

BodyFit
$6.99/month
2,500+

expert-created single workouts

3,500+

how-to exercise videos
Detailed workout instruction
Step-by-step workout tips
Training at gym or at home
Access to Workout Plans
Access to Bodyfit App
Store Discounts
Already have a Bodybuilding.com account with BodyFit? Sign In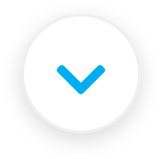 What comes with BodyFit?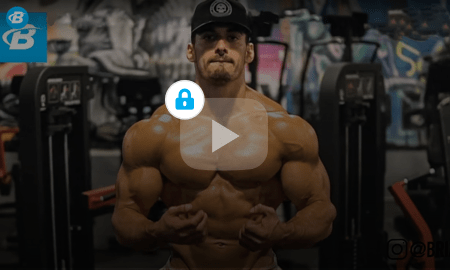 Instructional Videos

Don't risk doing a workout improperly! Avoid injury and keep your form in check with in-depth instructional videos.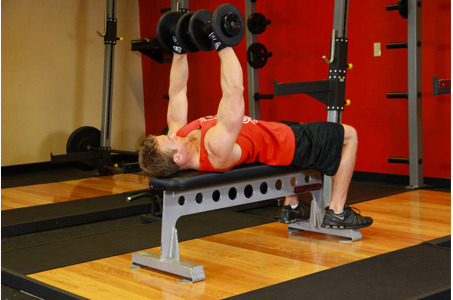 How-to Images

View our enormous library of workout photos and see exactly how each exercise should be done before you give it a shot.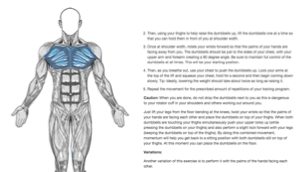 Step-by-Step Instructions

Quickly read through our step-by-step directions to ensure you're doing each workout correctly the first time, every time.