The world is full of people who want to look better, but few actually achieve a premiere physique. Ross Dickerson did it. He put it all together and earned his WBFF pro card.
It takes a lot of work to maintain that sort of physical presence. Dickerson's weightlifting program uses varying intensities (see each exercise), with plenty of warm-ups to avoid injury and prime the body for the workload.
These are tough workouts, so be sure to check out Dickerson's nutrition and supplement plans to see how he supports these efforts in the weight room. Fitness—especially if you ever want to be elite—requires a plan that goes full circle.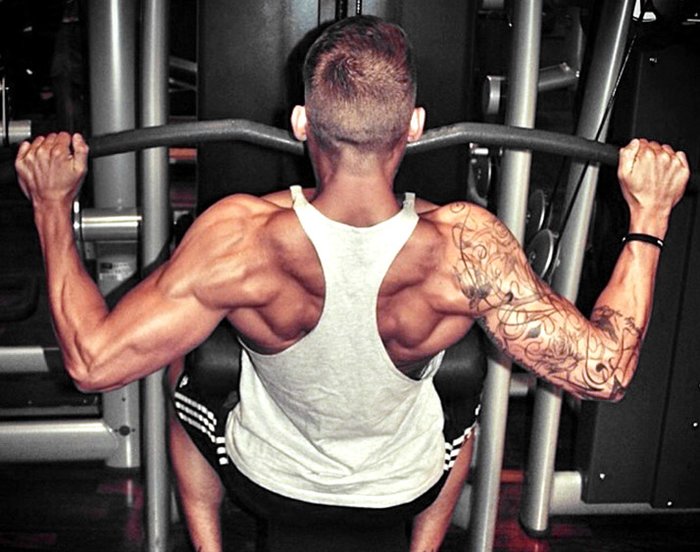 Training Regimen
Rest 90 seconds between sets unless otherwise noted. Last set of numbers for each exercise represents tempo.
Day 6:
Warm-Up: 5 minutes, slowly increase speed to a working rate of 50 % max effort Cardio: 20 minutes Use a ratio of 1:2 ... Work time : Recovery Time, e.g., 15 sec. work, 30 sec. recovery. Repeat, adding 5 sec. work and 10 sec. recovery to each spurt, e.g., 20 sec. work, 40 sec. recovery. Reach 60 sec. work, 120 sec. recovery, then go back down, e.g., 55 sec. work, 110 sec. recovery. Reach 15 sec. work, 30 sec. recovery, then go back up. Repeat cycle for a total of 20 minutes. Cool-Down: 5 minutes, slowly decrease speed each minute to lower heart rate.
Day 7: rest