Fitness 360: Ross Dickerson, WBFF European Fitness Model Champion
The path to the top begins with some hard-earned steps. Lift, eat, train, supp, prep, compete, win, go pro, and repeat until no one can stop you.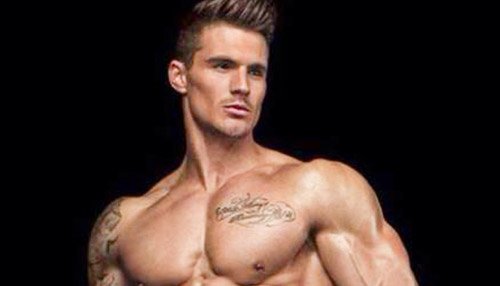 Vital Stats
Name: Ross Dickerson
Age: 25
Height: 6-foot-1
Weight: 198 lbs off-season, 185-87 lbs contest
Email: ross@dickersonross.com Occupation: WBFF pro fitness model, personal trainer
Athletic Background: Baseball, basketball, football, tennis
Website: dickersonross.com.
When Ross Dickerson decided to begin competing in the WBFF as a male fitness model, he didn't hire a personal trainer.
He wanted to prove he could win without anyone's help. He took the challenge personally and won his pro card at the 2013 WBFF European Championships.
On November 8, he will return to try for the pro title.
That challenge to compete arose from the aura he felt around him at the 2013 BodyPower Expo in London. People kept asking where he competed.
It was there—in the best shape of his life, mingling in that throng of fit people—that he realized he had a unique physique and he could build a career in fitness.
Emerging Thoughts On Training
This is how young boys think: I will exercise to improve my sports skills and abilities.
Dickerson was born in London, but moved to San Francisco, then Houston, with his mother, Cathy. He played basketball, Texas youth baseball, and kicked a skateboard. He learned about American football, tennis, and soccer. They moved back to England when Dickerson was 12, and it took him a while to adjust. He didn't have a lot of friends, so his mum bought him a gym membership and 12 sessions with a trainer.
This is how young men think: I lift weights; I train to look better.
Dickerson picked up his training intensity, made friends, and started a life in Port Isaac, a village in Cornwall. His training was solid but lacked that drive to reach a specific goal. He was working and training, but none of it was too serious.
This is how dreamers think: I can do anything.
Ross changed after he visited the 2013 BodyPower Expo in London. He was urged to go by his sponsor, iSupp, who found him in his local gym. "I went with [iSupp] and got recognized because of the condition I was in," Dickerson says. "It took me going to a big event like BodyPower to realize that I actually had a physique which people aspire to, which was a shock to me. I never knew I was in that kind of shape."
This is how professionals think: I train as a way of life.
After the event, he started picking up weights for different reasons. He trained on his own for a long time, and knew little about the fitness industry, but felt he could prepare his physique on his own. In addition to lifting, he immersed himself in the culture, both online and in person. He started pages on YouTube and Facebook.
He qualified for the European Championships, competed, and earned his pro card. He began training others and made a career from the gym life.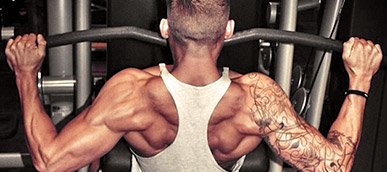 Ross Dickerson lifts smart, with precise intensities and a well-thought-out regimen. Try this, and get truly fit!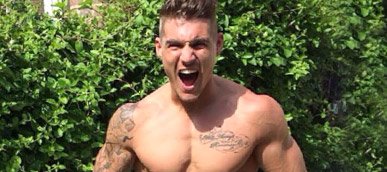 If you ever want to win anything, you need to work for it. To work for it, you will need energy!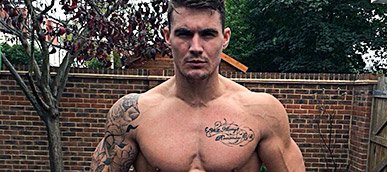 The path to the top begins with some hard-earned steps. Lift, eat, train, supp, prep, compete, win, go pro, and repeat until no one can stop you.
Fitness Personality
Male fitness models can't just be in great shape, especially in the WBFF. They must have a marketable face and an outgoing personality to back it up. These guys can't just strut and flex at expos, in online training lessons, and in front of harsh judges; they need to be personable too.
"I don't look at myself as anything special. I just enjoy helping people, and try not to be egotistical."
"Many people I know now through fitness just don't have that personality to be able to answer questions from all sorts of people, no matter who you are," Dickerson says. "That's something I take pride in. I answer every question I get on social media. When people relate to someone they aspire to, and that person answers them back, it can have a huge impact. I don't look at myself as anything special. I just enjoy helping people, and try not to be egotistical."
The limelight can dim that sense of a grassroots connection, but Dickerson defends himself against that slide. He prizes loyalty, and not just where his fans are concerned.
Recently, when a rival to his current supplement company offered him sponsorship, he faced a professional dilemma: Should he take a new opportunity with a larger brand, or remain with the company—not to mention the people—that had given him his start?
At summer's end, Ross chose to remain with iSupp. "They have been great to work with," Dickerson says. "We started this relationship and have decided to get a closer relationship going forward!"
What It Means To Be A Pro
Ross' experiences left him anxious for more. The stage show drove him to expand his reach, to push a YouTube channel, and grow as an athlete. "I thought it would be just about competition, and everyone would be really serious," Dickerson says. "But it's different. The other shows are nothing that appeals to me and how I believe the fitness industry should be. The WBFF does that for me. I was very shocked to win my first show in London. I've never won anything in my life."
Fitness is personal, but for some it also becomes business. Dickerson runs his own website and trains clients via email. He runs his own fitness studio that will double as a place to shoot workout videos. What he's doing seems to be working, and he plans to continue on this path.
"It's hard to look at it and say where I am going to be in a year, or a few years," Dickerson says. "I'll just keep expanding on what I am doing now. I want to be involved in fitness until I can't do it anymore."