Dana Linn Bailey's approach to delts is pretty easy: She hits them as hard as she can to drive as much blood into the muscles as possible. She doesn't want to lose the pump!
In this delt homicide shoulder workout, Bailey run through supersets, dropsets, and pyramid sets. She uses a massive amount of volume, pulls out all the stops, and brings out all the tricks—sometimes even using 40-50 reps per set. It's a very full workout, but if you keep at it, you'll build yourself a pair of patented DLB shoulders!
All she does is work, hustle, and kill. "Think you can keep up?" Bailey asks. "You might need to hire a lawyer before you start this workout, because you're about to murder your delts!"
Dana Linn Bailey Shoulders Workout
Warm-Up Superset


+ 8 more exercises

BodyFit
$6.99/month
2,500+

expert-created single workouts

3,500+

how-to exercise videos
Detailed workout instruction
Step-by-step workout tips
Training at gym or at home
Access to Workout Plans
Access to Bodyfit App
Store Discounts
Already have a Bodybuilding.com account with BodyFit? Sign In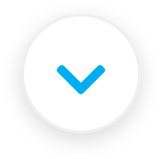 What comes with BodyFit?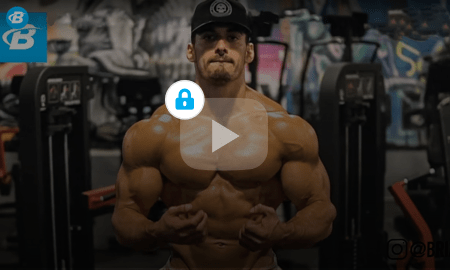 Instructional Videos

Don't risk doing a workout improperly! Avoid injury and keep your form in check with in-depth instructional videos.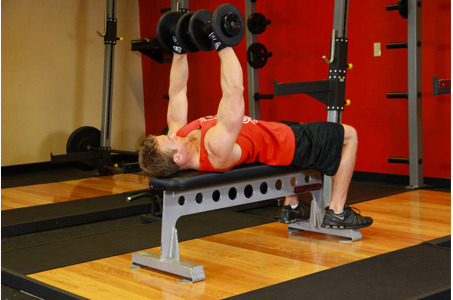 How-to Images

View our enormous library of workout photos and see exactly how each exercise should be done before you give it a shot.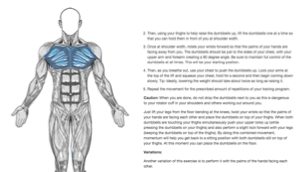 Step-by-Step Instructions

Quickly read through our step-by-step directions to ensure you're doing each workout correctly the first time, every time.
Dana Linn Bailey Shoulder Workout Tips
1. Start with your weakness
"I have a huge chest day, so I hit my front delts while I'm doing presses and flyes," says Bailey. "That's why I usually put front delt muscles on the back burner for this workout. I like to start with the rear delts because they're the weakest part of my shoulders. Any time you have a weakness, hit it when you have the most energy." A pack of cable flyes and face pulls should do the trick!
2. Lean into your laterals
"I like to hit my muscles with a little variation, which is why I like to lean during my cable lateral raises," says Bailey. "The lean gives you a little more range of motion so you can bring your arm higher. It delivers more contraction at the top and more tension at the bottom of each rep."
3. Work your traps with upright rows
"I like to use a close grip with my upright rows because it really hits my traps," Bailey says. "I haven't done a shrug in my life! I hit my traps with uprights and lateral raises, which means I'm getting a little more out of the exercise. I also pull all the way to my chin instead of stopping at my chest."
4. Sit backward on the hammer shoulder press
"This reversed position helps me hit my front delts a little more," Bailey explains. "I hit each arm separately so I can concentrate on one delt muscle at a time"
5. Use double pyramid sets
"For my dumbbell side lateral raises, I like to use a double pyramid set of 15, 10, 15 reps," says Bailey. "Use a lighter weight when you go for 15 reps, and then bump it up when you go for 10. Don't grab an insanely heavy dumbbell. Instead, use something that's about 70 percent of what you'd max out on. Come back down to the lighter weight when you go back to 15 reps.
"Don't be afraid to do pause sets. You'll see me stop and go again in many of my sets. The whole point is to get to the numbers I want. I don't stop until I get there! So if you have to give your muscles a rest before pumping out a few more, that's fine. Usually, on that last set, I can only get about 5 reps at a time."
6. Use triple dropsets
"I call my last movement in this workout a triple dropset, but it uses two different exercises, so it's really a drop superset," Bailey says. "This big set is great because you use various grips and hit your front delts in different ways!"
"First, grab the EZ-bar with an underhand grip. I like this grip because it isolates the front delts. Choose a weight that will smoke you by the time you get to 12 reps," she explains. "When you've hit 12 reps with the EZ-bar, move immediately to a plate raise. I like to use a 45-pound plate, but use what you can so you fail at 10-12 reps. Then drop immediately to a 25-pound plate and rep until failure."