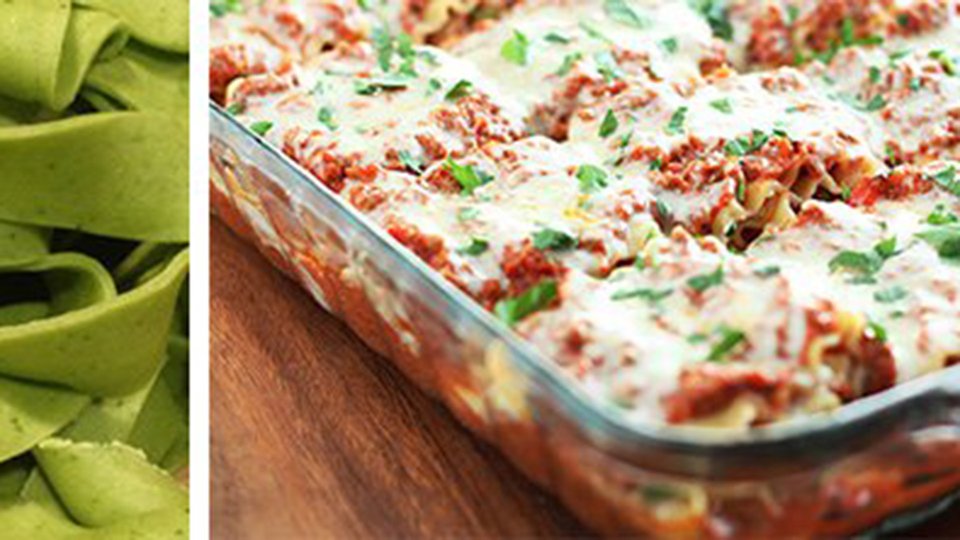 A great spinach noodle lasagna recipe.
Ingredients
1 pound spinach noodles
2 whole red onion, sliced
1 clove garlic, chopped
¼ cup white wine
2 lb lean ground beef
4 medium whole (2-3/5" dia) tomatoes
7 oz tomato paste
2 cup fat-free cottage cheese
2 tsp, leaves oregano
2 large egg whites
2 cup spinach
Directions
Boil noodles until tender. Drain
Braise onions and garlic in white wine for 4 minutes. Add ground beef. Cook until no longer pink. Drain fat.
Add pureed tomatoes, tomato paste, and herbs. Simmer for 20 minutes
In a blender, mix cottage cheese, egg whites, and spinach. Puree.
Preheat oven to 350 degrees. Place a layer of meat sauce in a large baking pan. Layer with noodles and spinach mixture. Repeat layers, ending with noodles. Arrange tomato slices on top. Bake for 45 minutes.