Keto, "if it fits your macros" (IIFYM), and low-carb paleo all agree: Eating low-carb can help you lose fat, increase muscle, and control hunger.[1]
Here are some of the best low-carb foods. Even if you don't want to count macros, you can easily eat low carb just by choosing foods from this list.
Low-Carb Vegetables
Zucchini
Carb count: 7 grams per 1 medium squash
Juicy zucchini can stand in for pasta or hash browns.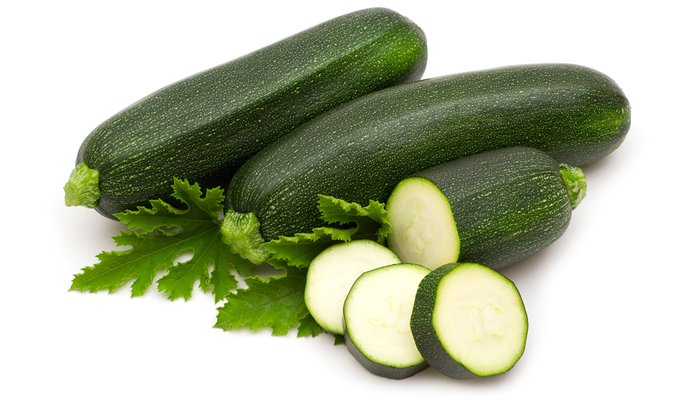 Cauliflower
Carb count: 5 grams per cup
Cauliflower can be used for a lower-carb version of mashed potatoes, rice, or even pizza crust.
Swiss Chard
Carb count: 1 gram per cup
Steam chard or use whole, uncooked leaves instead of tortillas for tacos and wraps.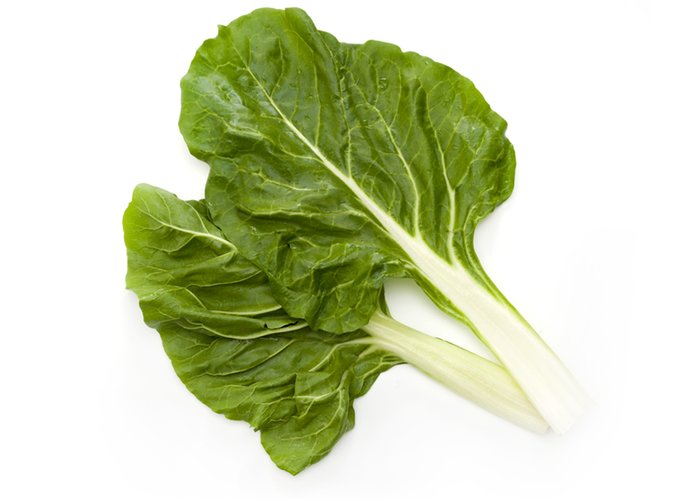 Mushrooms
Carb count: 2 grams per cup
Mushrooms are low in carbs but rich in flavor.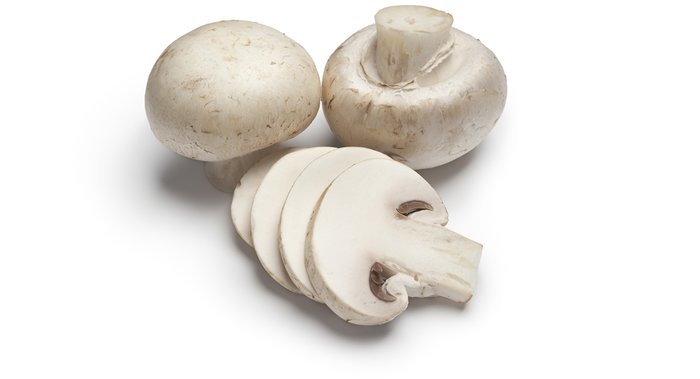 Celery
Carb count: 1 gram per stalk
Celery has next to no carbs or calories since it's about 95 percent water.
Cherry Tomatoes
Carb count: 6 grams per cup
Cherry tomatoes add nutrients like lycopene to your diet.
Spaghetti Squash
Carb count: 7 grams per cup
This squash is high in vitamin C, which helps you recover from exercise.[2]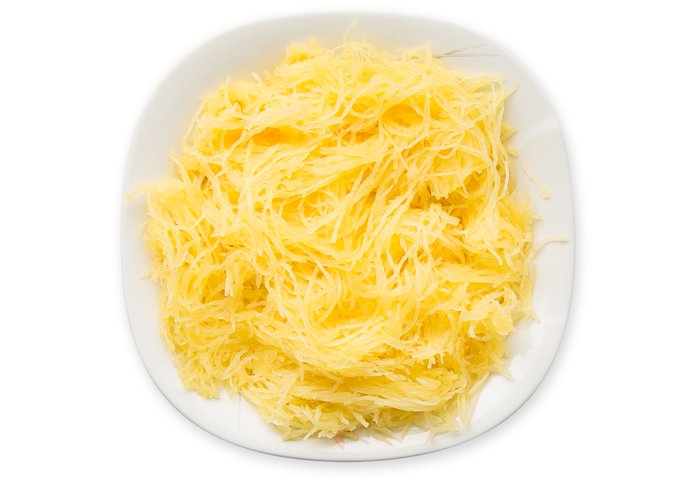 Other Low-Carb Veggies
Radish
Asparagus
Bok choy
Broccoli
Spinach
Arugula
Bell pepper
Watercress
Low-Carb Fruits
Apricots
Carb count: 8 grams per 2 fruits
Apricots are high in beta-carotene, which is good for your brain. [3]
Avocado
Avocado has lots of fiber and healthy fat.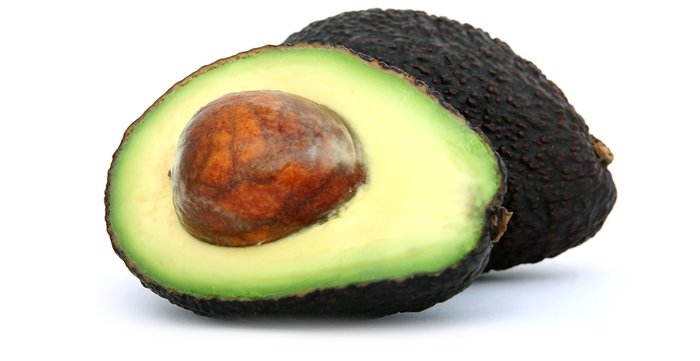 Strawberries
Carb count: 11 grams per cup
Strawberries are delicious and a great source of vitamin C.[4]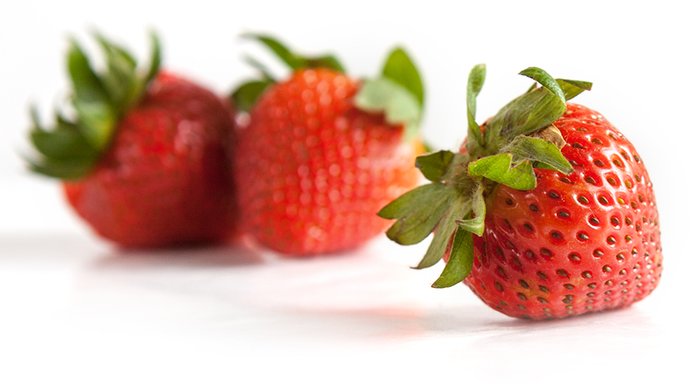 Red Grapefruit
Carb count: 9 grams per 1/2 fruit
Red grapefruit has less sugar than an orange and is also high in vitamin C.
Other Low-Carb Fruits
Rhubarb
Watermelon
Peaches
Star fruit
Cantaloupe
Blackberries
Low-carb Meats And Fish
Catfish
Carb count: 0 grams per 3 ounces
Farmed catfish is a cheap, sustainable way to load up with protein.
Canned Pink Salmon
Carb count: 0 grams per 1/2 can
Canned salmon is rich in omega-3 fats that can help your muscles grow.[5]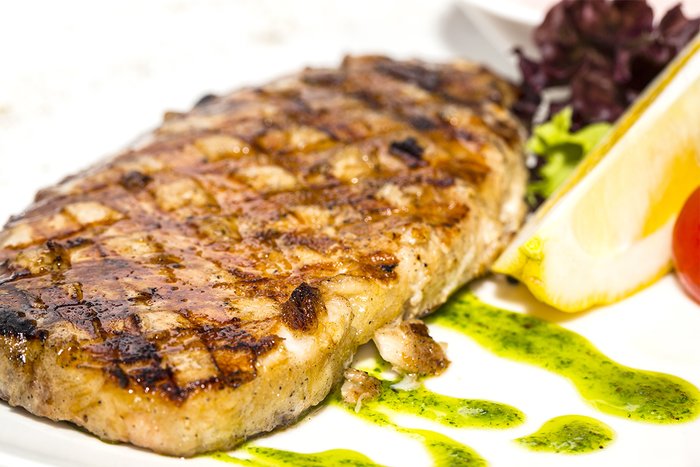 Chicken Drumsticks
Carb count: 0 grams per 3 ounces
Drumsticks are budget-friendly and juicier than chicken breast.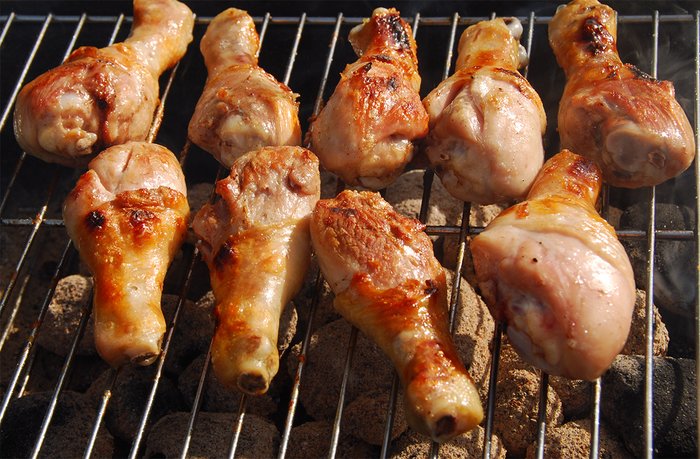 Ground Turkey
Carb count: 0 grams per 3 ounces
Inexpensive ground turkey is an easy way to add carb-free protein to your meals.
Pork Tenderloin
Carb count: 0 grams per 3 ounces
Pork tenderloin has a great 6:1 protein-to-fat ratio.

Top Sirloin Steak
Carb count: 0 grams per 3 ounces
This cut of beef is one of the leaner proteins at the supermarket, and has zero carbs.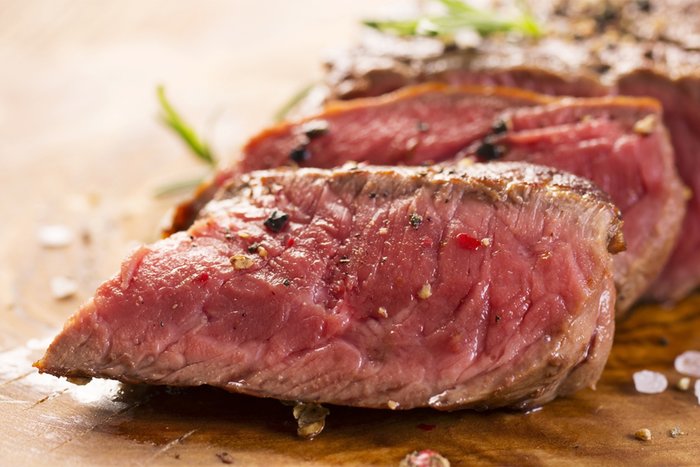 Roast Beef
Carb count: 0 grams per 2 ounces
Roast beef is one of the leanest and lowest-sugar deli meats.
Bison
Carb count: 0 grams per 3 ounces
Range-fed bison is richer in omega-3 fats than traditionally-raised cattle.[6]
Other Low-Carb Meats And Fish
Cornish game hen
Halibut
Ground beef
Turkey breast
Chicken thighs
Canned sardines
Low-Carb Dairy
Gruyere Cheese
Carb count: 0 grams per ounce
This cheese is a good source of calcium, a mineral your bones need.
Butter
Carb count: 0 grams per tablespoon
Butter is carb-free and not actually terrible for you.[7]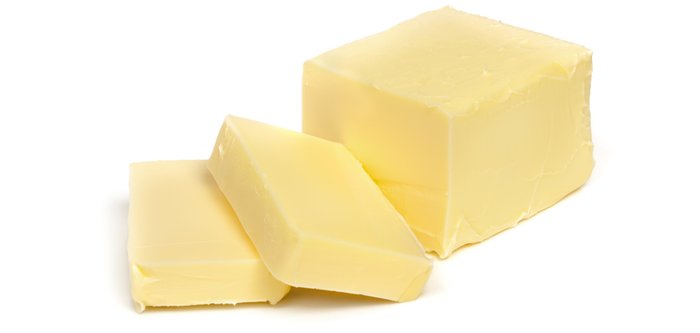 Eggs
Carb count: 1 gram per 2 large eggs
Eggs are a good source of antioxidants to fight cell damage.[8]
Cottage Cheese
Carb count: 6 grams per cup
Cottage cheese is packed with slow-digesting casein protein (28 grams per cup).
Plain Greek Yogurt
Carb count: 9 grams per cup
This yogurt has 23 grams of muscle-boosting protein per cup.

Goat Milk
Carb count: 11 grams per cup
Goat milk is rich in omega fatty acids and conjugated linoleic acid (CLA).[9]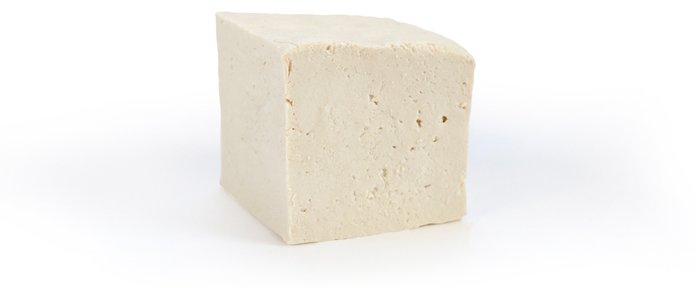 Other Low-Carb Dairy Products
Brie cheese
Goat cheese
Monterey cheese
Ricotta
Plain kefir
Sour cream
Cream cheese
Low-Carb Plant Proteins
Tofu
Carb count: 3 grams per 3 ounces
Tofu is an inexpensive low-carb protein option for both vegetarians and meat eaters.
Tempeh
Carb count: 9 grams per 3 ounces
Tempeh is made from fermented soybeans, so it's a good protein source.
Canned Pinto Beans
Carb count: 18 grams per 1/2 cup
Pintos are one of the lowest-carb beans.
Pumpkin Seeds (Pepitas)
Carb count: 5 grams per ounce
The few carbs in pumpkin seeds are slow-digesting and give you lasting energy.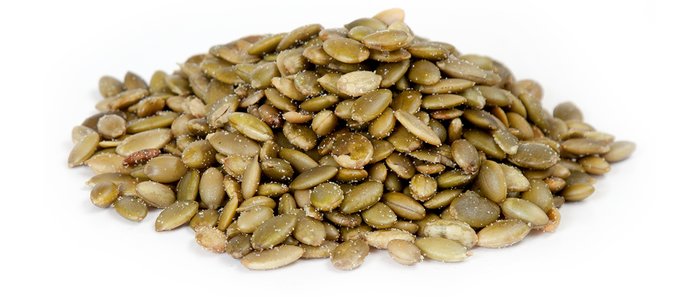 Other Low-Carb Proteins
Hemp seeds
Edamame
Unsweetened soy milk
Low-Carb Snacks
String Cheese
Carb count: 0 grams per 3 ounce
Prepackaged string cheese is a convenient and tasty low-carb snack.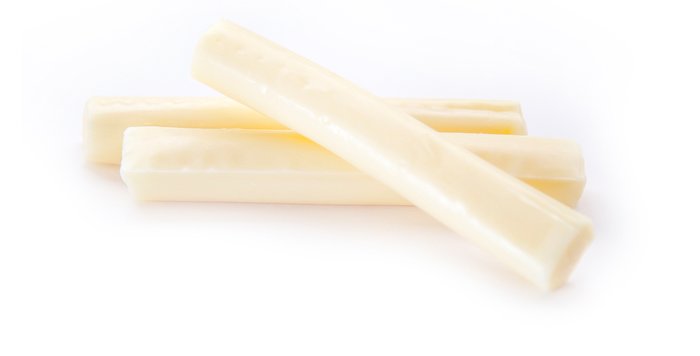 Jerky
Carb count: 3 grams per ounce
Jerky is a high-protein, low-carb snack you can find anywhere.
Walnuts
Carb count: 4 grams per ounce
Walnuts have a high level of omega-3 fatty acids.

Kale Chips
Carb count: 8-12 grams per ounce
Kale chips are as addictively crunchy as potato chips, but much lower in fat and full of vitamins.
Other Low-Carb Snacks
Sausage sticks (Pepperettes)
Mixed nuts
Pecans
Hazelnuts
Sunflower seeds
Low Carb Grains And Flours
Almond Flour
Carb count: 6 grams per 1/4 cup
Almond flour is paleo-friendly and contains vitamin E.
Shirataki Noodles
Carb count: 0 grams per 3 ounce
These translucent noodles are made mostly of fiber.
Amaranth
Carb count: 23 grams per 1/2 cup
Amaranth has lower carbs than other grains and is rich in manganese.
Other Low-Carb Grains/flour
Hazelnut flour
Coconut flour
Peanut flour
Low-carb wraps
Wheat germ
Low-Carb Drinks
Unsweetened Iced Tea
Carb count: 0 grams per cup
Unsweetened tea is carb-free, and green tea has antioxidants too.[10]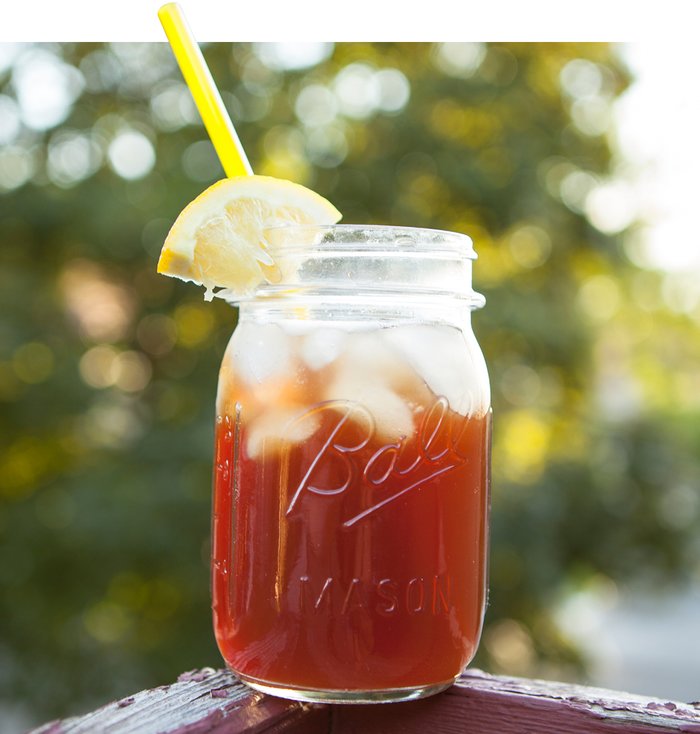 Maple Water
Carb count: 3 grams per cup
Maple water has half the sugar of coconut water.
Tomato Juice
Carb count: 10 grams per cup
Tomato juice is high in antioxidants, which could speed-up recovery.[11]
Other Low-Carb Drinks
Club soda
Sugar-free seltzer water
Unsweetened hemp milk
Herb tea
Water with BCAAs
References
Volek, J. S., Sharman, M. J., Love, D. M., Avery, N. G., Scheett, T. P., & Kraemer, W. J. (2002). Body composition and hormonal responses to a carbohydrate-restricted diet. Metabolism, 51(7), 864-870.

Bryer, S. C., & Goldfarb, A. H. (2006). Effect of high dose vitamin C supplementation on muscle soreness, damage, function, and oxidative stress to eccentric exercise. International Journal of Sport Nutrition and Exercise Metabolism, 16 (3), 270.

Kesse-Guyot, E., Andreeva, V. A., Ducros, V., Jeandel, C., Julia, C., Hercberg, S., & Galan, P. (2014). Carotenoid-rich dietary patterns during midlife and subsequent cognitive function. British Journal of Nutrition, 111 (05), 915-923.

Hemila, H., & Chalker, E. (2013). Vitamin C for preventing and treating the common cold. Cochrane Database Syst Rev, 1.

Lembke, P., Capodice, J., Hebert, K., & Swenson, T. (2014). Influence of Omega-3 (N3) Index on Performance and Wellbeing in Young Adults after Heavy Eccentric Exercise. Journal of Sports Science & Medicine, 13(1), 151.

Rule, D. C., Broughton, K. S., Shellito, S. M., & Maiorano, G. (2002). Comparison of muscle fatty acid profiles and cholesterol concentrations of bison, beef cattle, elk, and chicken. Journal of Animal Science, 80(5), 1202-1211.

Pimpin, L., Wu, J. H., Haskelberg, H., Del Gobbo, L., & Mozaffarian, D. (2016). Is butter back? A systematic review and meta-analysis of butter consumption and risk of cardiovascular disease, diabetes, and total mortality. PLoS One, 11(6), e0158118.

Nimalaratne, C., Lopes-Lutz, D., Schieber, A., & Wu, J. (2011). Free aromatic amino acids in egg yolk show antioxidant properties. Food Chemistry, 129(1), 155-161.

Ceballos, L. S., Morales, E. R., de la Torre Adarve, G., Castro, J. D., Martinez, L. P., & Sampelayo, M. R. S. (2009). Composition of goat and cow milk produced under similar conditions and analyzed by identical methodology. Journal of Food Composition and Analysis, 22(4), 322-329.

Sae?tan, S., Rogers, C. J., & Lambert, J. D. (2014). Voluntary exercise and green tea enhance the expression of genes related to energy utilization and attenuate metabolic syndrome in high fat fed mice.Molecular Nutrition & Food Research, 58(5), 1156-1159.

Harms-Ringdahl, M., Jenssen, D., & Haghdoost, S. (2012). Tomato juice intake suppressed serum concentration of 8-oxodG after extensive physical activity. Nutrition Journal, 11(1), 29.