In one of the lesser-publicized personnel moves this NFL offseason, the Washington Redskins signed veteran tight end Vernon Davis to a one-year deal in March. A younger star was already in place at that position, but GM Scot McCloughan couldn't resist the opportunity to add more firepower to his team's offense.
"He's a genetic freak," said McCloughan of Davis, who was a member of last year's Super Bowl-champion Denver Broncos. "He's one of those guys that's never been hurt, he's 32, and he looks like when I drafted him, the same guy. I mean, he's ripped. It's amazing."
Davis has always been known as much for his physique as for his pass-catching and blocking skills, so it's easy to forgive a GM for crediting Davis's longevity to genetics. Anyone who has worked their tail off in the gym for years can relate. They're assumed to have been blessed with some magical DNA, when, in fact, they probably outworked and outhustled their opponents off the field as well as on.
I recently spoke with the veteran tight end and asked if he feels like all those hours spent in the gym have helped extend his playing days; after all, entering his 11th season, he already far exceeds the shelf life of the average NFL player.
"When you play in this league, it's all about taking care of yourself, taking care of your body, consuming proper nutrition, and just doing the things you have to do to remain healthy," he says. "So, yeah, I do feel like my devotion to fitness has extended my career in a young man's sport."
What makes his longevity even more notable is his position—tight end. One moment, he is asked to block 300-pound defensive ends (of course it helps that he himself is 6-foot-4 and 243 pounds); the next, he's running routes that leave his body vulnerable to blunt-force impacts of the sort car crashes produce. Davis has needed body armor, functional strength, speed, and flexibility to stay one step ahead of his predators and absorb the impact when they catch up to him.
From the Gridiron to Pumping Iron
Like many lifelong lifters, Davis was introduced to the weight room while playing football in high school. He began pumping iron to improve his game, and it was love at first lift.
The gains he made in high school helped him earn a football scholarship to Maryland, where he excelled on the field and in the weight room. He left school armed with school records in the bench press (480 pounds), power clean (380 pounds), and squat (685 pounds).
All his hard work paid off when Davis was selected as the sixth overall pick in the 2005 draft. Expectations were high, but he struggled for his first few seasons, even prompting Mike Singletary's immortal "I want winners" rant at one point. The lesson Davis learned during these hard years is one we can all benefit from: Talent, luck, and hard work are all important, but they're not enough. You need perseverance, too.
Davis stuck it out, and in 2009, he tied the record for the most touchdown catches by a tight end in a single season—and earned a five-year, $37 million contract extension for his efforts.
Staying in Shape
Davis does cone drills, route running, and other football conditioning in training camp and during the season, but unless you have NFL aspirations, you're probably more interested in his offseason regimen. And you won't be disappointed. When left to his own devices, he returns to his bodybuilding-style training roots and loves pushing heavy iron. "I love bench press, squats, biceps curls...all the traditional stuff," he says.
Vernon Davis's Power And Upper-Body Workout
Note: Begin with a light warm-up and stretching.
Vernon Davis's Power And Lower-Body Workout
Note: Begin with a light warm-up and stretching.
But it's not just pound, pound, pound with the weights; Davis also stretches up to four times a day, every day. To rack up the sort of cumulative stats Davis has amassed, it's not enough to be a beast out on the field; you need to avoid the DL and stay on the field season after season.
Sculpting the Athletic Body
You may be surprised to learn Davis is an accomplished artist. I ask him if he views sculpting his body the same way he views creating an aesthetically pleasing work of art.
"I do," he says, adding that carbohydrates serve as his brush or chisel. "If I want to gain more weight, I'll increase my carbs. If I'm trying to lean out, I'll decrease my carbs." The one constant is keeping his body fueled with ample amounts of protein every few hours.
One thing Davis doesn't do, however, is count calories. "Once I get going, I just know my body and what I need, and how I want to look and feel," he says.
Vernon Davis's Daily Meals
Omelet
(egg whites and turkey, sausage or chicken)
1 serving
Protein Shake
1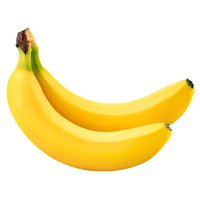 Banana
1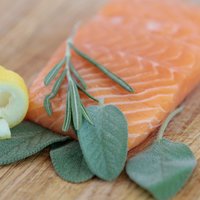 Salmon
1 serving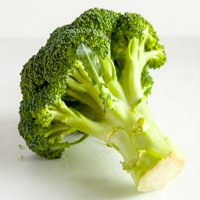 Broccoli
1 serving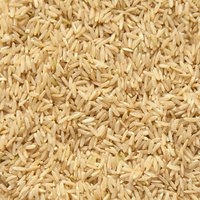 Brown Rice
1 serving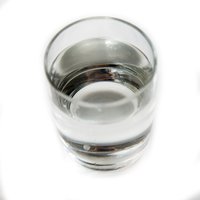 Water
1 glass
Protein Shake
(or protein bar)
1
Chicken
1 serving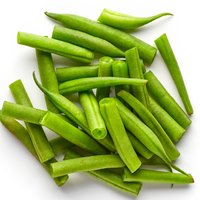 Green Beans
1 serving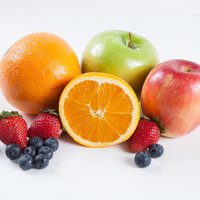 Fruit
1 serving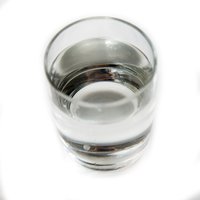 Water
1 glass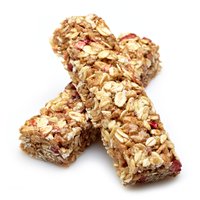 Granola Bar
(or bowl of cereal)
1
The specifics of what's on Davis's menu change day by day, but one constant is protein shakes, which he views as a necessity. "You have to have those to compete at this level," he says. "The body only produces more muscle and recovers quickly if you give it enough protein, especially before and after workouts."
Training for Life
Despite all his success—and the fame and money that accompanies it—Davis never forgets his humble roots or the leg up that football gave him. It lights an inner fire while also helping him keep things in perspective.
Youth football takes it knocks these days because of growing concern over the long-term effects of serial head impacts. Without dismissing that concern, Davis also sees how helpful the sport can be for setting inner-city youth on a positive life path.
"When you introduce kids to fitness, you give them hope and instill enthusiasm," he says. "Without that, bad influences can easily creep in to fill the void. But if they play sports—not just football—they start making the connection between physical activity and living a healthy lifestyle."