Your bikini called. It wants to know if you'll be meeting it like you promised last year—you know, with a killer beach-ready body and all?
If that question just set off your panic alarm, don't worry! It's never too late to get down to business and make super strides toward your dream physique, so let's get you started now.
As a seasoned fitness model, I know the secret sauce to whip my body into shape during crunch time: discipline, a proper training program, and a fork—with which to eat nourishing foods, of course!
OK, perhaps these aren't so secret, but they are key ingredients in the recipe for beach-body success. I'll lay out a workout, nutrition plan, and supplement guide for you. All I ask in return is your full commitment for four weeks!
4 Weeks To Beach Ready
Whether you have a vacation planned or just want to prep for summer, with four weeks you can get into beach-body shape. You'll do the same workout split with the same exercises for the whole month to hit your entire body, but each week you'll ramp up the intensity through the use of supersets, dropsets, and circuits, helping you sculpt muscle while burning a ton of fat.
Read this overview of the training plan before you hit the gym, and then show no mercy to those stubborn love handles!
Beach-Body Training Overview
HIIT Workouts
HIIT is designed to promote substantial fat loss in a short period of time, but in order for it work effectively, you have to really work at maximum effort! Before you begin, warm up for 5-10 minutes with some dynamic stretching or jogging.
During the actual HIIT workout, start off with a 1:3 ratio of work to rest. In other words, if you do a 30-second sprint, take 90 seconds to recover. Repeat this cycle for a full 20 minutes.
As you improve, cut your work-to-rest ratio to 1:2—such as 30 seconds of work followed by 60 seconds of rest—to boost intensity.
Each interval should be as intense as you can make it. Afterwards, cool down and stretch for 5-10 minutes to aid in recovery.
Week 1: Get Started
Get ready to rock and roll! During this week, familiarize yourself with the daily workouts and exercises. Do straight sets of all your moves here, resting 30-45 seconds between each set.
You'll be doing three days of high-intensity interval training (HIIT) for 20 minutes per session. Your HIIT workouts can be done just about anywhere with outdoor sprints or on the treadmill, elliptical, or bike.
Note: I like to train HIIT on Monday, Wednesday, and Friday, but you're welcome to incorporate your cardio workouts on the days that work best for you.
Week 2: Supersets
Time to ramp up the intensity! This week, you'll pair exercises together and perform the workouts in supersets. A superset means that you do two movements back-to-back with no rest. After doing both exercises, you've done one superset.
Assuming you do the exercises in the same order as prescribed, the first superset will include the first two exercises of the workout, the second superset will consist of the following two exercises, and so on. Rest 30-45 seconds between each superset for adequate recovery.
Keep up your three days of HIIT cardio, and try to work a little harder than you did in Week 1.
Week 3: Super Dropsets
You'll continue with supersets this week, but on the last set of each superset, you'll perform a dropset on both exercises. During a dropset, you simply continue the exercise with a lower weight after you've achieved "failure" with the higher weight.
For example, in your glutes and hamstrings workout, you'll do three supersets of lying leg curls and step-ups, just like you did in Week 2. On the fourth superset, however, you'll do a dropset of lying leg curls followed immediately by a dropset of step-ups. Rest 45-60 seconds between supersets.
Note: You can skip dropsets for the plyometric and abdominal workouts, so do those workouts exactly as you did them in Week 2.
Continue with your three days of HIIT, but add two 10-minute sessions of walking bodyweight lunges—to really hit your legs and butt before bikini season!—and one 15- to 30-minute steady-state cardio workout of your choice.
Week 4: Circuit Speed
Go hard or stay home—instead of going to the beach, that is—in this last week!
Perform all the exercises each day in a continuous circuit for the prescribed number of reps with little to no rest in between moves. Rest 60-90 seconds after each round, then hit it again for a total of four rounds. Your cardio program is the same as Week 3, but muster up any extra energy you may have to really bring it home!
Daily Workouts (Week 1)
Week 1, Day 1: Glutes, Hamstrings
Week 1, Day 2: Shoulders, Triceps, Chest
Week 1, Day 3: Plyometrics
Week 1, Day 4: Quads, Calves
Week 1, Day 5: Back, Biceps
Beach Body Nutrition Overview
Working out is only half the battle for your bikini body. The rest of your work takes place in the culinary arena that is your kitchen. Diet is probably the largest driver of fat loss, so proper nutrition is of the utmost importance. A little forethought with meal planning and time spent in the kitchen will help you come a long way!
Sample Meal Plan
Here's a slice of my recommended daily meal plan on this program. This is just a sample, so don't feel like you have to eat exactly the same foods every day. However, note that the combinations of foods are designed to make you feel satiated while still helping you lose weight. As you make your own meals, try to keep a similar structure.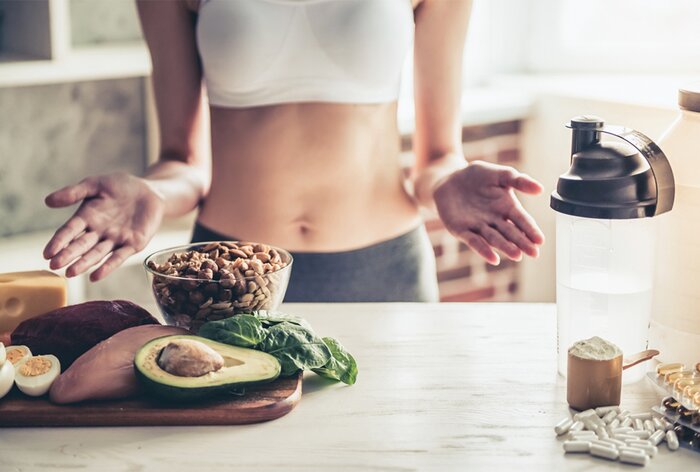 If you feel hungry, pile on more veggies to any meal to keep those pesky hunger pangs at bay. Veggies are unlimited in your program, so eat up!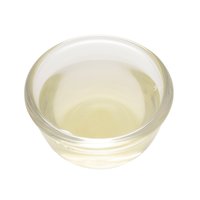 Egg Whites
4
Oatmeal
1/2 cup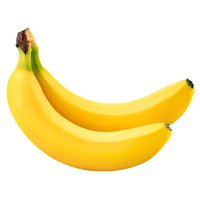 Banana
1/2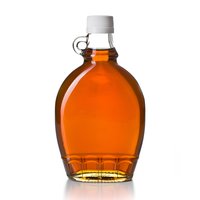 Syrup
(sugar-free)
1 serving
Protein Bar
(MusclePharm Combat Crunch Bar)
1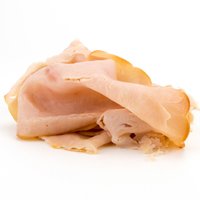 Deli Turkey
4 oz.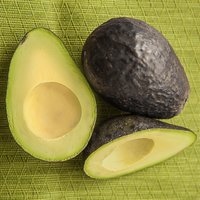 Avocado
1 oz.
Peppers
(jalapeno)
to taste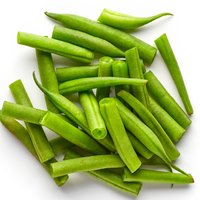 Green Beans
1 cup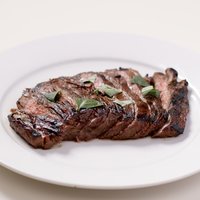 Steak
(flank)
4 oz.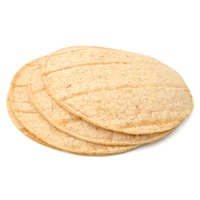 Corn Tortillas
2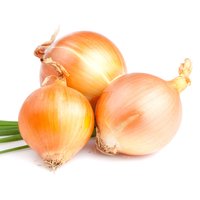 Onion
(diced)
to taste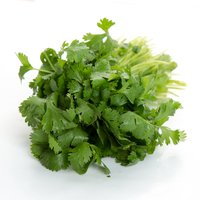 Cilantro
to taste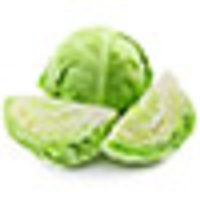 Cabbage
(shredded)
1 cup
Chicken
4 oz.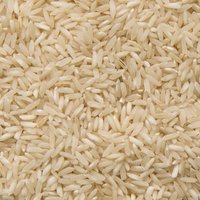 White Rice
1/2 cup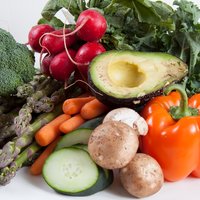 Vegetables
1 cup
Protein Powder
(FitMiss Delight Protein)
1 1/2 scoops
Important nutrition tips
Don't skip meals if you're used to eating regularly. Skipping meals can cause you to overeat when you finally do get to chow down, so eating on a schedule with balanced meals will help you accomplish your goals!
Drink plenty of water—I drink a gallon a day—to stay hydrated and help you feel full. Sometimes it's hard to tell whether you just need water or are actually hungry!
Eat protein at every meal. Protein is more satiating than carbs or fats, so it keeps you feeling full longer. It also helps preserve muscle mass, which is important on any fat-loss program.
Eat unlimited fibrous veggies, such as asparagus, Brussels sprouts, celery, cabbage, green beans, kale, broccoli, cauliflower, and spinach. It is practically impossible to overeat these veggies. Plus, by eating more of them, you'll feel fuller and be less likely to overeat other foods. Ultimately, this helps your waistline!
Four weeks will go by fast, but each day can drag on forever if you're not used to eating "diet" foods. You shouldn't completely deprive yourself, so enjoy your favorite foods in moderation. It's better to eat one brownie than to inhale an entire box when your cravings hit really hard.
If you have a particularly troublesome sweet tooth, you can even make healthier alternatives of your favorite treats! Allowing yourself your favorites will enable you to stick to the program better and enjoy the process, rather than falling off the deep end because you feel deprived. The Bodybuilding.com Healthy Recipe Database is the perfect place to find new recipes.
Remember that failure is normal. You can't control everything in life, so if you fall off one day with your diet, workout, or even both, it's not the end of the world! Dust yourself off and do it right the next day.
Beach-Body Supplements
There are no magical supplements to do the work of weight loss for you. Supplements are simply an addition to your airtight workout program and diet plan. Proper supplementation can help keep your energy high when pushing to meet an accelerated weight-loss goal.
The few supplements I recommend during a weight-loss phase are:
Supplement schedule
Morning:
Afternoon:
Intra-workout:
Post-workout:
Evening:
Anytime: