Main | Bigger Arms | Bigger Back | Bigger Chest | Bigger Legs | Bigger Shoulders | Muscular Abs
Six-pack, eight-pack, washboard, or just plain abs—whatever you call it, your core is the centerpiece for any ripped physique. More men and women than ever dream of having a strong, defined midsection, but far too few of them ever achieve getting one. This program can help.
It's a five-phase, 20-week cycle of beginner ab workouts, but don't let the B-word fool you; these workouts can help anyone, at any experience level, build muscular abs! Yes, your diet, supplements, and cardio training will have to be dialed in. But once you are at the right body fat percentage to see abs, this program will make sure yours pop!
How to Train for Six-Pack Abs
Your core is made of at least three muscles, all of which need to be trained to have truly strong, defined abs. Here's where they are and what they do: 
Rectus abdominis: Front of abs, pulls the upper torso to the hips
Obliques (internal and external): Side of the waist, tilts and bends the torso
Transverse abdominis: Deep core, stabilizes the spine
The muscles of the core are made up of primarily fast-twitch muscle fibers. Fast-twitch muscle fibers are denser than their counterparts, the slow-twitch muscle fibers. To get their attention and stimulate growth, you need hard, heavy, and powerful exercise.
This means core training should be in moderate rep ranges. No more endless reps of crunches and sit-ups like you've done in the past! Focus on sets in the 8-15 rep range, and no higher.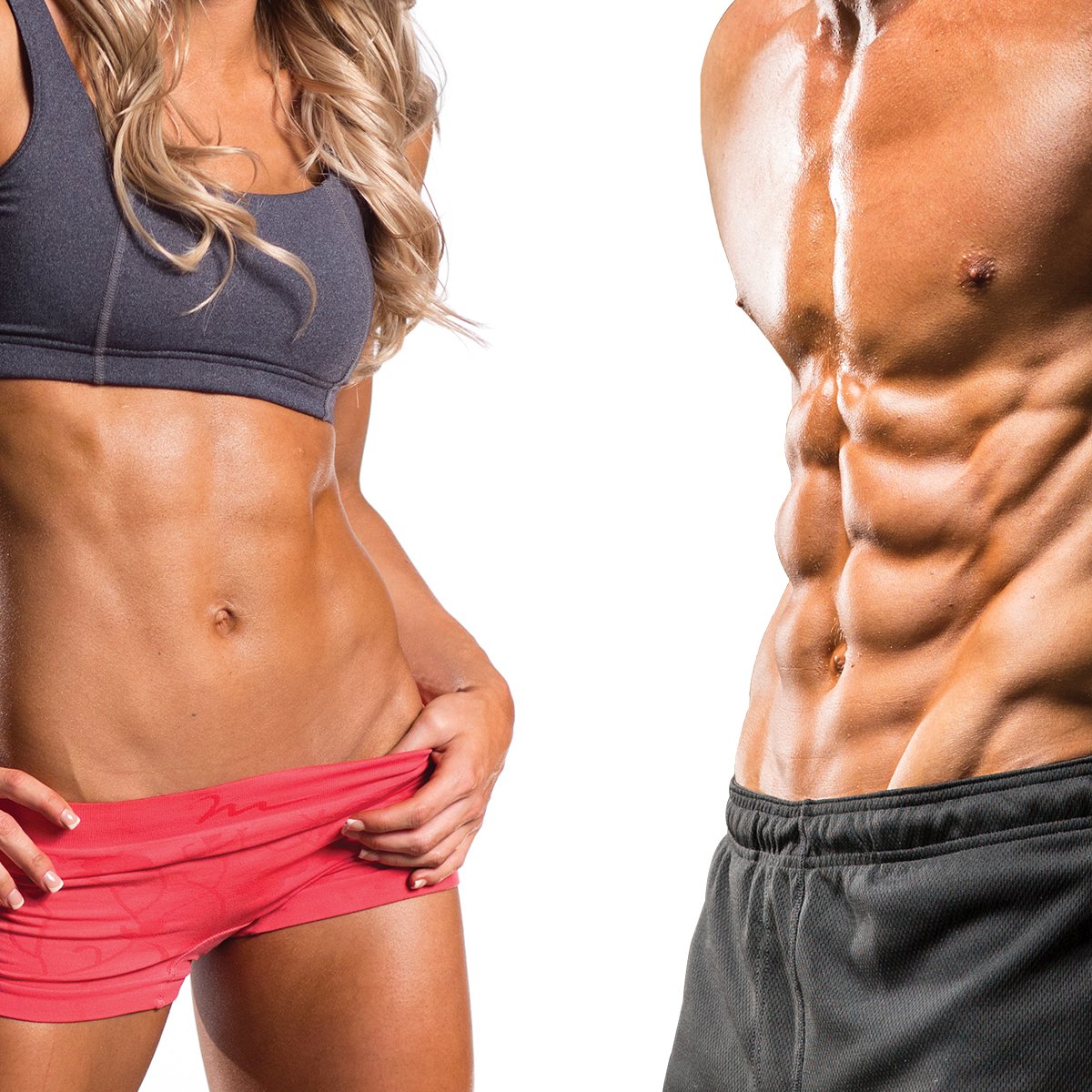 Build Your Bricks One Week at a Time
In the gym? At home? The 7-Day Six-Pack will work perfectly in both situations. But you'll definitely want to get outside to show off the defined abs you've built!
How to Use These Workouts
Perform two ab workouts per week, either after training a different body part or on a rest day. Just don't perform them right before heavy leg or back training.
Perform Workout 1 for 4-6 weeks, trying to increase the weight on weighted movements with each workout. Then move to Workout 2 and repeat the process until you get through Workout 5. Once you're through Workout 5, you can start over with Workout 1 confident that you're bigger and stronger than you were before.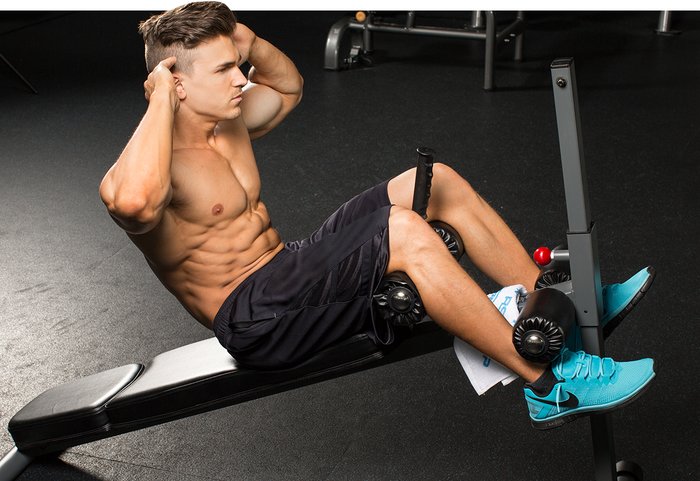 While you're on this program, use Bodybuilding.com's macronutrient calculator to make sure you're eating the right calories, protein, carbs, and fats to support your goal. To lose weight and see your abs, you must be in a caloric deficit, meaning that you are burning more calories than you eat.
A couple of key supplements to consider with these workouts are:
Have any doubt about how to perform a movement? Click on the exercise name in the workout table, or search in the Bodybuilding.com Exercise Database.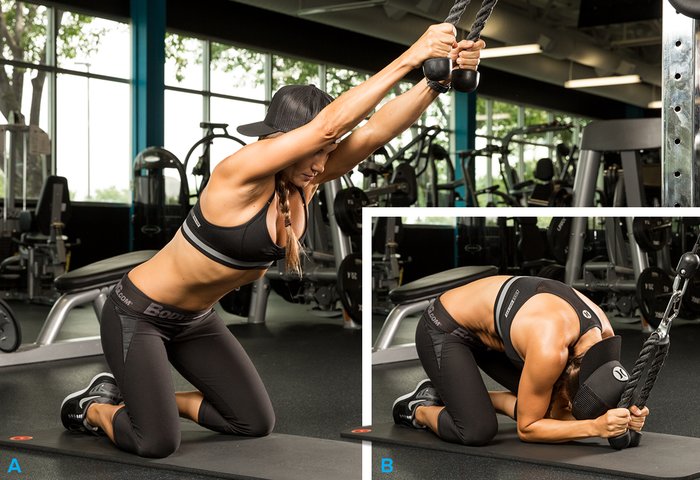 Ab Workout 4, Weeks 13-16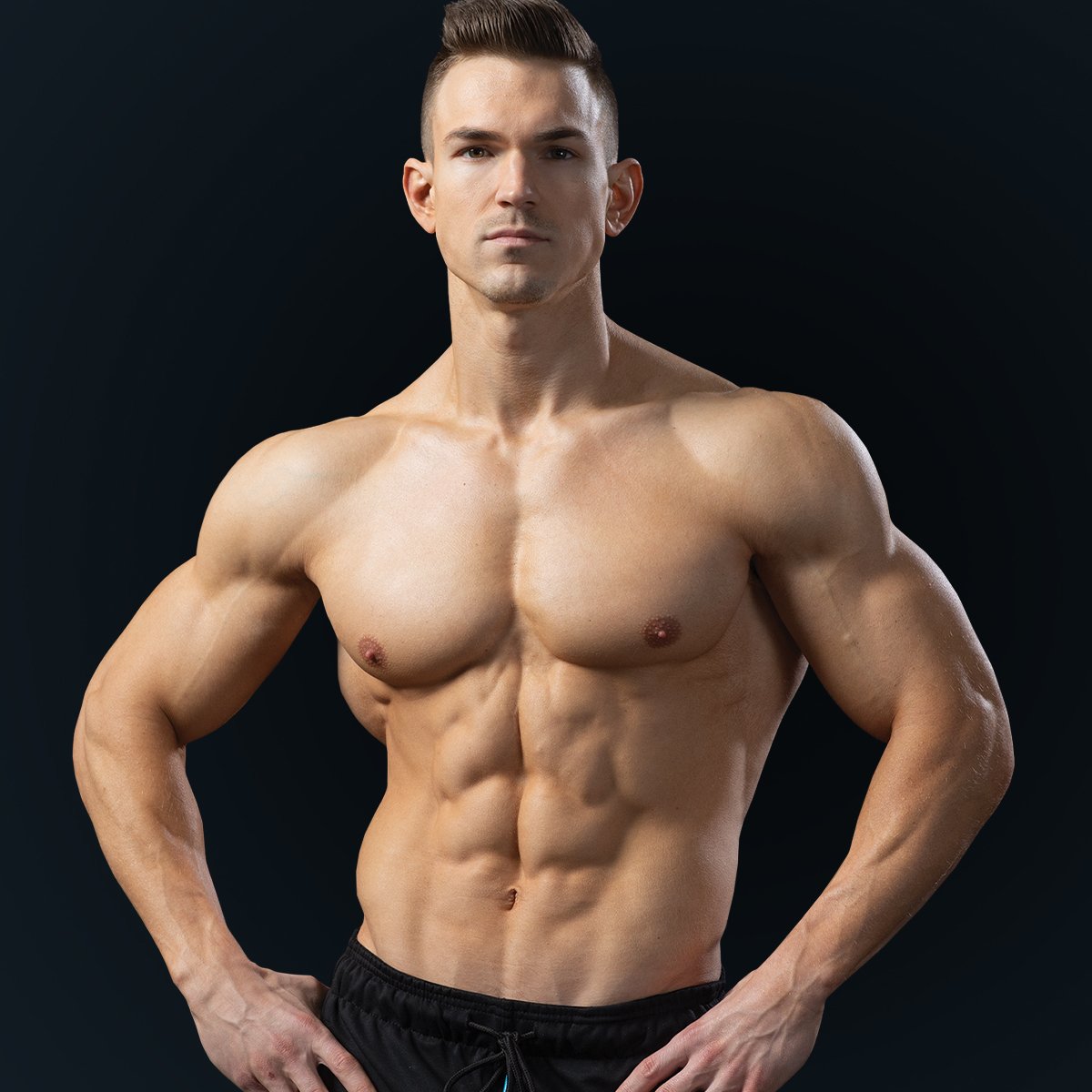 Build Abs That Show from Every Angle
Once you've conquered this program, you're ready for 30-Day Abs with Abel Albonetti. It's the hardest ab-building program we have, but the six-pack you build will speak for itself!
Main | Bigger Arms | Bigger Back | Bigger Chest | Bigger Legs | Bigger Shoulders | Muscular Abs