Best Proteins | Best Mass Gainers | Best Pre-Workouts | Best Creatine | Best Fat Burners | Best
Multivitamins | Best Test Boosters | Best Weight-Loss | Best BCAAs
Everyone's weight-loss journey is different and personal, but the fundamentals that power it should be the same: consistent exercise and strategic nutrition. When you have those in place, a fat burner can help you turn up the heat or prepare for an important deadline.
These 10 different fat burners are all favorites of our fitness community to make weight control just a little more manageable and tolerable. As part of a complete, healthy plan to lose weight, they're designed not only to help you see better results, but also feel better doing it.
How We Choose the Best Fat Burners 
With over 20 years in the game, we know the best fat burners because we've tried them. Our team of fitness experts and our discerning online reviewers informed this list by these standards:
Ingredients: For fat burners, the formula is everything. We looked for products with quality ingredients and dosages backed up by research, not just trendy buzzwords.
Customer Feedback: To know how fat burners work, listen to the people who use them! Many of our customers are physique competitors and bodybuilders, so they're extra picky about what supplements they use.
Value: Our community knows its prices, so we only included products that deliver high quality at a good value.
The Best Fat Burners
Best Thermogenic Fat Burner: MuscleTech Hydroxycut Hardcore Elite Thermogenic Fat Burner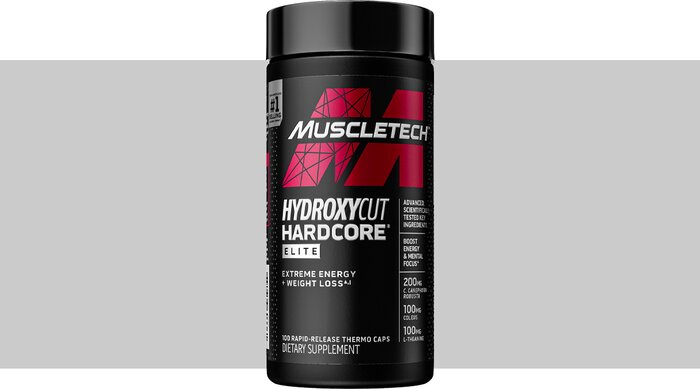 Key ingredients: Caffeine, green coffee, yohimbine
Caffeine per serving: 270 mg
Rating: 5 out of 5
Hydroxycut Hardcore® Elite provides a thermogenic and energy experience with unrivaled intensity. Fuel the most intense workouts and tackle your jam-packed days with a scientifically researched dose of caffeine anhydrous that boosts energy and mental focus.
A Serious Fat Burner for Serious Results
Our reviewers like this powerful fat-burner, but advise starting with half-doses to determine your tolerance before moving up to the full dosage.
Best Stimulant-Free Fat Burner: Kaged Muscle Clean Burn

Key ingredients: ChromeMate® Chromium, Capsimax® Hot Pepper Extract, green tea extract, EGCG from green tea, Carnipure™ L-Carnitine 
Rating: 4.7 out of 5 
Kaged Muscle Clean Burn packs a punch with 400 mcg of ChromeMate® Chromium, 100 mg of Capsimax® Hot Pepper Extract, 1000 mg of Green Tea Extract, 500 mg EGCG from Green Tea, and 3000 mg Carnipure™ L-Carnitine. It's the real deal with the jittery feelings that come from products with stimulants.

Kaged Muscle Clean Burn
Turn Fat Into Energy Formulated With Cutting-Edge, Premium Ingredients
Best High-Energy Fat Burner:  RSP QuadraLean Thermo Fat Burner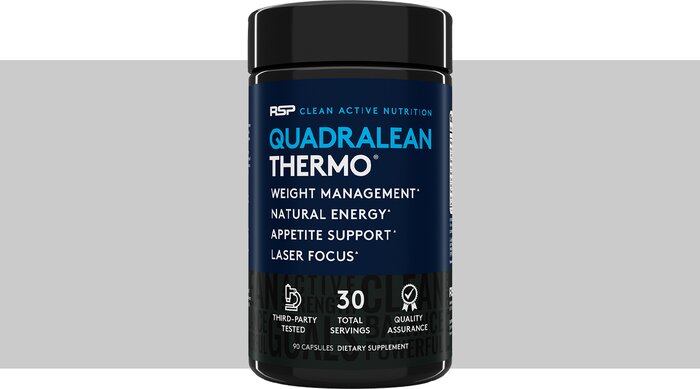 Key ingredients: Caffeine, choline, alpha GPC
Caffeine per serving: 200 mg
Rating: 4.7 out of 5
200 mg of caffeine from Green Tea and 300mg of Choline Bitartrate helps to drive thermogenesis & support fat burning while simultaneously providing all-natural energy and focus.
The Morning Pick-Me-Up
Our reviewers like to use QuadraLean as a way to power morning fat-loss workouts, especially cardio or circuit training.
Best Ketogenic Fat-Burner: Beverly International 7-Keto MuscLean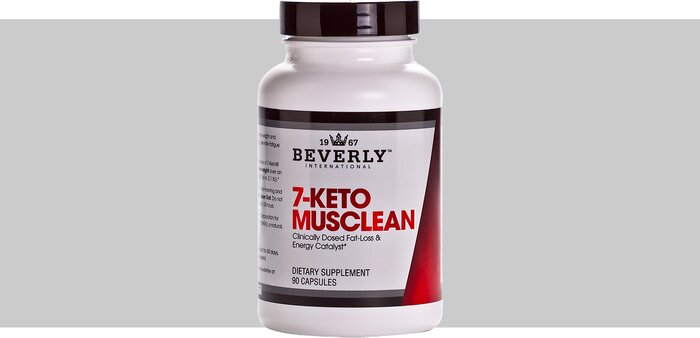 Key ingredients: 7-Keto DHEA, green tea, guarana
Caffeine per serving: 110 mg
Rating: 4.4 out of 5
While Lean Out helps your body transport fat to tissues where it can be burned, 7-Keto MuscLean helps to stimulate your metabolism to burn fat more quickly. Clinically based: Its flagship ingredient, 7-Keto®, has been tested in numerous clinical trials and been granted 5 U.S. patents for its effects on weight loss.
Smooth All-Day Energy
Our reviewers love 7-Keto MuscLean as a no-jitters way to control appetite and add energy when calories are low.
Best Fat Burner for Appetite Support: JYM Shred JYM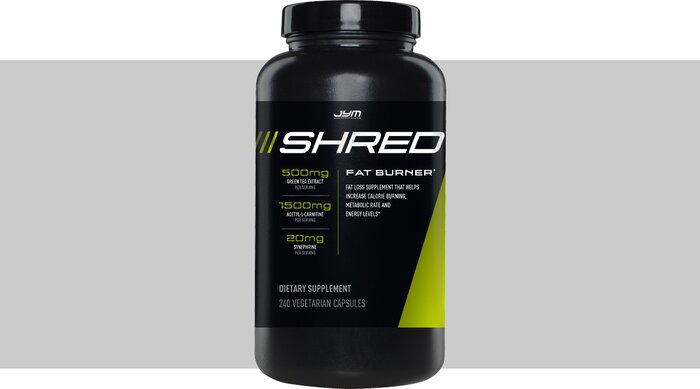 Key ingredients: Caffeine, acetyl L-carnitine, L-tyrosine, Capsimax
Caffeine per serving: 200 mg
Rating: 4.3 out of 5
SS8 Advanced Fat Burner contains the following must-have fat loss ingredients at adequate doses: Time-Released Caffeine, Green Tea Extract, Acetyl-L-Carnitine, Chromium Picolinate, Capsicum Extract, Grains of Paradise, Yohimbine, Rauwolscine, and L-Tyrosine. Helps manage appetite, regulate carbohydrate metabolism, and may support a healthy insulin response
Powerful All-Day Fat Burning
Our reviewers love the original Shred JYM as a way to keep energy high while following the Shortcut to Shred training program.
Best Fat Burner for Focus: EVL Trans4orm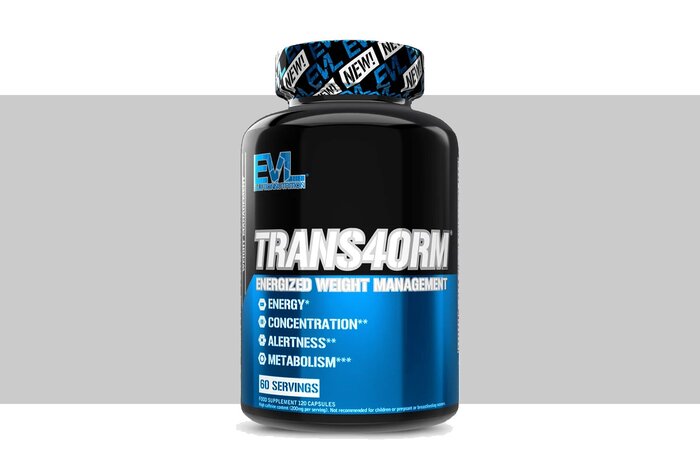 Key ingredients: Green tea extract, green coffee, B-complex vitamins, L-tyrosine, alpha-glycerylphosphorylcholine, Huperzia Serrata extract 
Caffeine per serving:  175 mg 
Rating: 4.7 out of 5 
Multi-stage thermogenic plus powerful focus ingredients like Huperzia Serrata Extract to support mental focus, Choline Bitartrate to deliver choline (vital component of neurotransmitters), and Alpha GPC to support mental activity and focus.
EVL Trans4orm Fat Burner
Uncompromising quality standards backed up by researched ingredients, transparent formulas, and GMP certified.
Best All-in-One: Animal Cuts Powder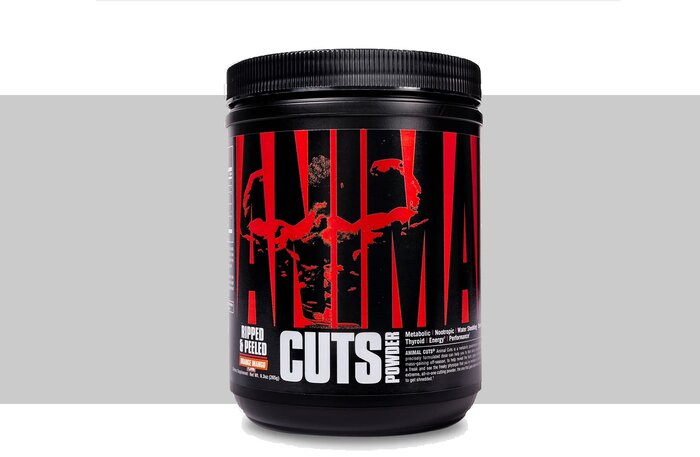 Key ingredients: Melatonin, L-theanine, GABA, 5-HTP
Caffeine per serving: 0 mg
Rating: 9.9 out of 10
Convenient all-in-one fat burner to promote metabolic rate increases, fat burning, water shredding, appetite control and focus factores.
Animal Cuts Powder
A tried-and-true formula, Cuts utilizes many different complexes and angles to target that stubborn bodyfat.*
Best CLA Fat Burner: Signature CLA Weight Loss Supplement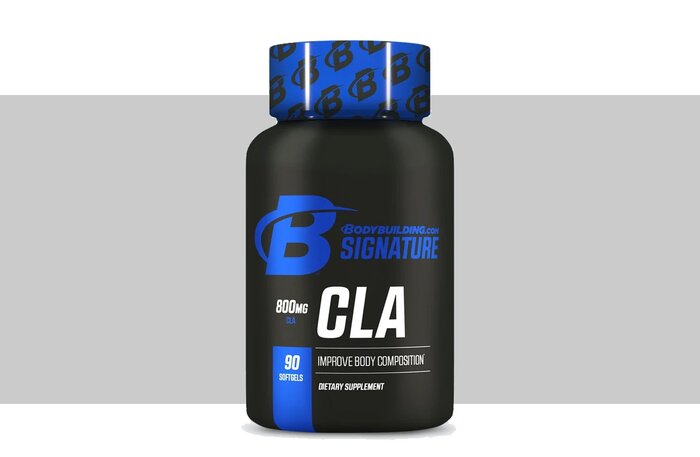 Key ingredients: Safflower Oil, Conjugated Linoleic Acid
Caffeine per serving: 0 mg
Rating: 4 out of 5
Signature CLA is a stimulant-free healthy fat-loss supplement used to support the body's metabolism. Signature CLA includes Conjugated Linoleic Acid is an omega-6 fatty acid, which is a great source of fatty-acid to fuel your everyday nutrition
Bodybuilding.com Signature CLA
Signature CLA supports your metabolism and helps your body use fat as fuel—without the use of stimulants.
Best Fat Burning Pre-Workout: EVL ENGN Shred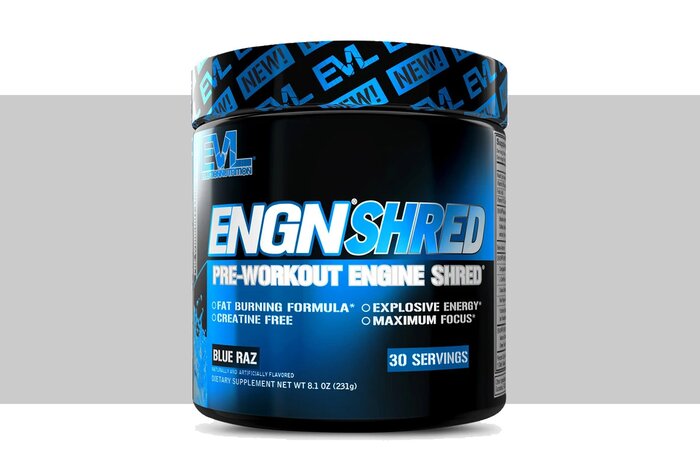 Key ingredients: CLA, L-Carnitine L-Tartrate, Capsimax, Coleus, Green Coffee and Green Tea, Beta Alanine, Huperzine A, Alpha GPC, Choline Bitartrate, L-Tyrosine
Rating: 4.6 out of 5
EVL ENGN Shred Pre-workout
Achieve more with ENGN SHRED to fuel your results and lean body goals!
Best Women's Fat Burner: NLA Shred Her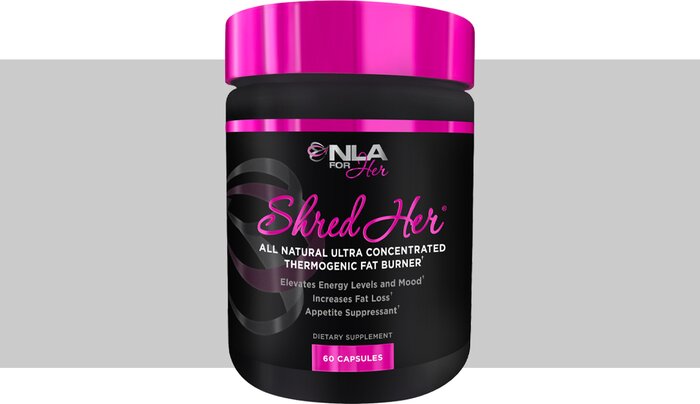 Key ingredients: Green tea, taurine, caffeine
Caffeine per serving: 170 mg
Rating: 8.5 out of 10
If you're a woman, especially a petite woman, the level of stimulants contained in fat burners formulated for men can be overkill. NLA's all-natural fat burner is formulated and dosed specifically for women, with just enough stimulants to support fat loss and help with appetite, but not enough to send you to the moon. And since two capsules make a serving, you can even take just half a dose at a time. This is helpful if you also drink coffee, or if you want to spread your fat burner's effects over the day.
Formulated Especially for Women
Our reviewers like to stack Shred Her with CLA as a way to attack stubborn belly fat.
Crush Your Goals with the Best Workouts and Supplements
Trying to make big changes this year? Your fat-burner will work even better if you're following a well-designed fat-loss program. Our most popular BodyFit programs have helped millions of people take control of their bodies and love every minute of it.
Looking for the best supplement for all of your goals? Our Best of 2022 series can put you on the right track.