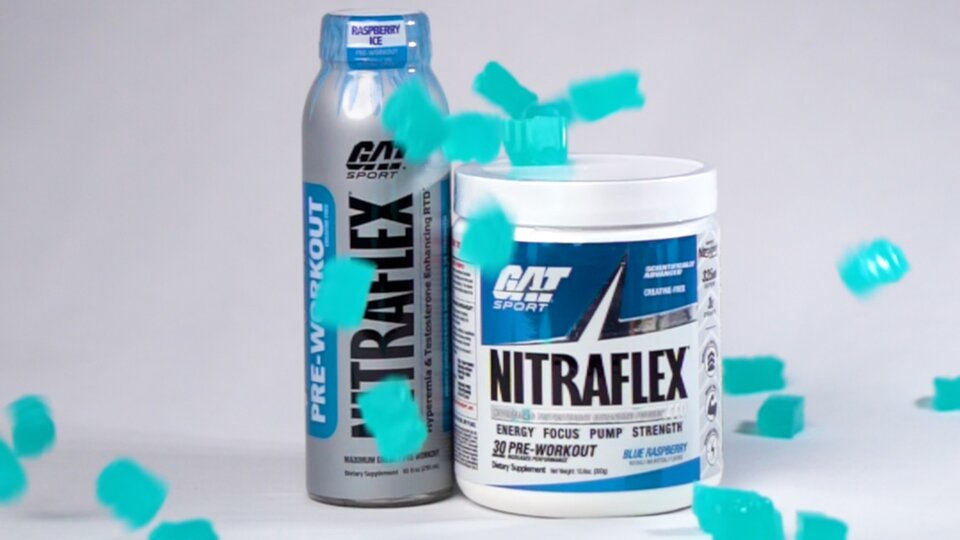 Make your own delicious Nitraflex pre-workout gummies with this easy recipe from GAT Sports!
Directions
Mix 1 scoop of GAT Nitraflex and 1/2 scoop of Jello with 1/2 cup of water.
Bring mixture to a near boil on high heat (steam should start forming), then reduce heat to low.
Stir in 2 packets of gelatin, one at a time.
Use a dropper to pour the mix into your preferred gummy mold.
Refrigerate for 15 minutes.