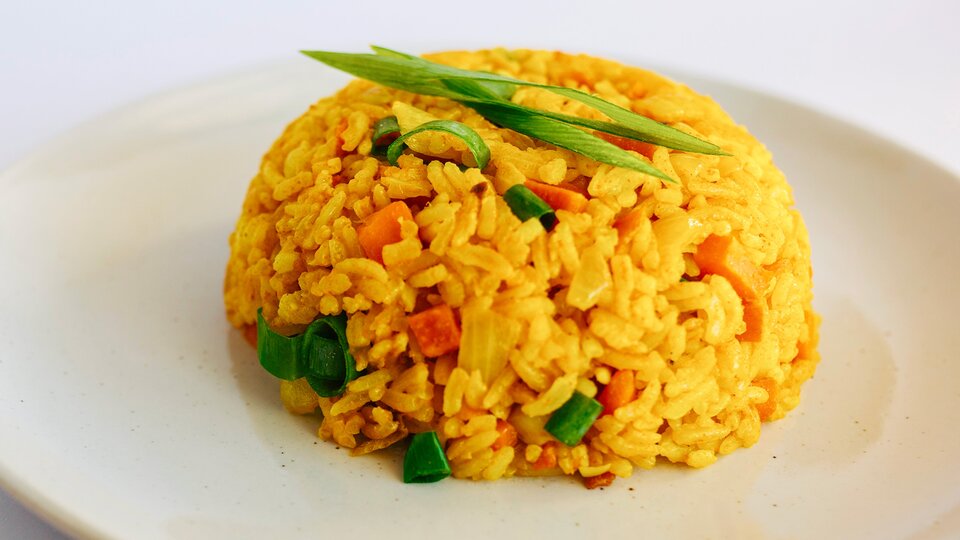 Brown rice is an easy-to-prepare dish to accompany a protein source. This recipe is relatively low in fat and a great source of complex carbohydrates. It's good fuel regardless of your fitness goal.
Ingredients
1 cup brown rice
2 cup low-sodium chicken broth
2 tsp grass-fed butter
1 clove garlic, minced
1 tsp turmeric
1 green onion, chopped
¼ cup onion, finely chopped
Directions
Heat butter in skillet over medium heat.
Add garlic and onion; sauté for 2 minutes.
Add in the brown rice and turmeric. Stir for a minute to coat the rice.
Add chicken broth and bring to a boil.
Once the broth boils, cover skillet and simmer for 15 minutes.
When the rice in done, fluff with a fork, top with green onions, and serve.