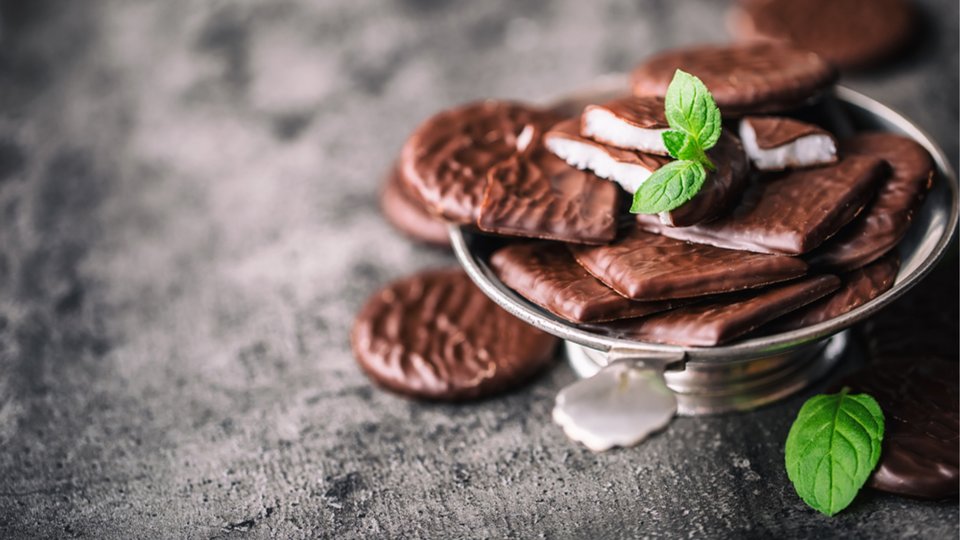 Who doesn't love chocolate mint? These rich, crunchy cookies taste just like childhood, yet they contain a healthy dose of Traditional Tonic Nourishing Collagen for the adult in you who cares about their skin, hair, and nails. This recipe may take a bit of time, but with simple ingredients and outstanding results, you'll be earning your cookie badge in no time!
Ingredients
¾ cup unsalted butter, softened
1 cup sugar, granulated
1 whole egg
1 tsp vanilla extract
¼ tsp peppermint extract
1½ cup all-purpose flour
¾ cup cocoa powder, unsweetened
1 tsp baking powder
⅛ tsp table salt
3 scoop(s) gym & Tonic Collagen Protein
Directions
With a handheld or stand mixer, beat the butter until smooth. Add the sugar and beat on medium high until fluffy.
Add the egg, vanilla, and peppermint extract and beat on high until well combined.
In a separate bowl, sift together the flour and cocoa powder. Whisk in the baking powder, salt, and Traditional Tonic.
Slowly add the dry ingredients into the wet, mixing on slow speed.
Once dough is formed, divide into two balls and roll each out into 1/4-inch thick sheets. Chill the dough in the fridge for at least 1 hour.
Preheat the oven to 350 degrees F and line cookie sheets with parchment paper.
Cut the dough into 2-inch circles and place on the lined cookie sheets.
Bake for 8 minutes, rotating the cookie sheets halfway through.
Remove the cookies from the oven and let them cool for 5 minutes before moving them to a cooling rack.
Drizzle the cooled cookies with melted white or dark chocolate.