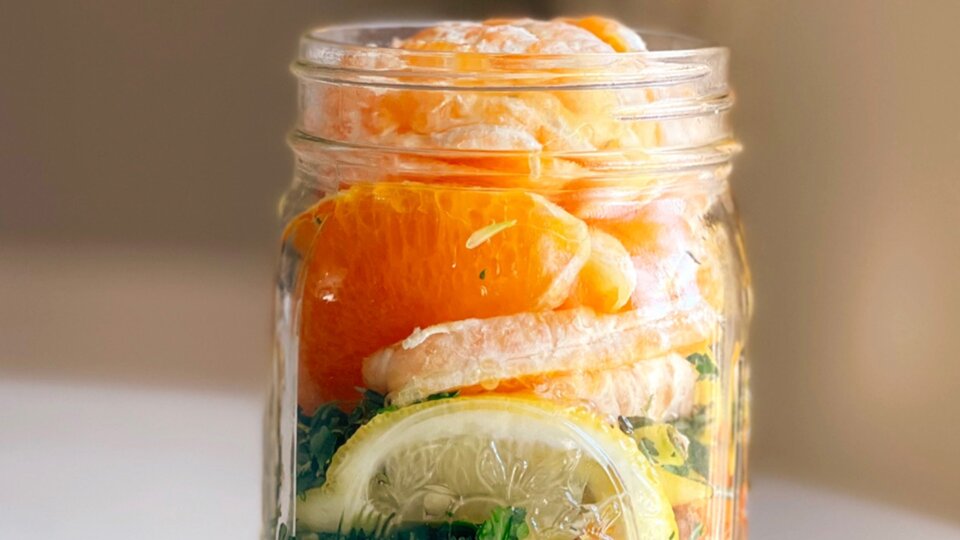 Apple cider vinegar is well known for its ability to support healthy glucose metabolism and proper weight management. Add a dash of turmeric to the cider, and you've got yourself a miracle elixir. Sealed tightly in a glass jar and kept in the fridge, the cider can last up to a year.
Ingredients
½ cup garlic, minced
½ cup onion, finely chopped
¼ cup ginger, minced
¼ cup turmeric
1 orange, quartered and thinly sliced
1 lemon, quartered and thinly sliced
½ cup cilantro
2 tbsp fresh rosemary
2 tbsp fresh thyme
1 tsp cinnamon
2 cup apple cider vinegar
¼ cup honey
Directions
Place garlic, onion, ginger, turmeric, orange, and lemon in quart glass jar.
Pour in apple cider vinegar and add the spices.
Refrigerate, covered, for about 3 weeks.
Strain the mixture and stir the honey into the liquid.
Seal tightly and refrigerate until use.