As you pack your plate this holiday season, don't let your fitness goals fall by the wayside. 'Tis the season to be jolly, but health and fitness never go out of style. 
Every year, we receive hundreds of submissions from people who have transformed their life. They've traded in junk food for complex carbs and high-protein meals and given the couch the boot in favor of a lift life. Here are some of our favorites of 2016. Each of these people stuck out the hard times, overcame hurdles, and proved that hard work and dedication always wind up on top.
When the cold's got you down and your New Year's resolutions aren't holding strong, check out these 10 motivational transformations from 2016!
1. Jessie Foss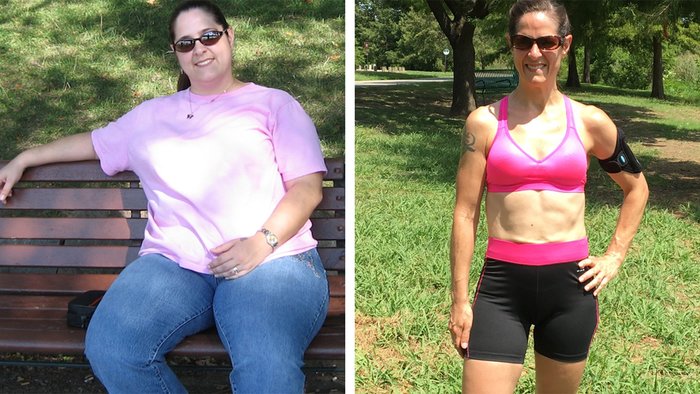 Jessie wasn't heavy growing up, and when she got married, she weighed around 100 pounds. Fast forward a few years: Her body weight had nearly doubled, thanks to a desk job and a busy schedule. Inspired by a fit friend, she dropped some serious weight and reignited her love of mountain biking, celebrating her transformation with a three-day ride of more than 100 miles through South Dakota's Black Hills.
2. Janet Solbakken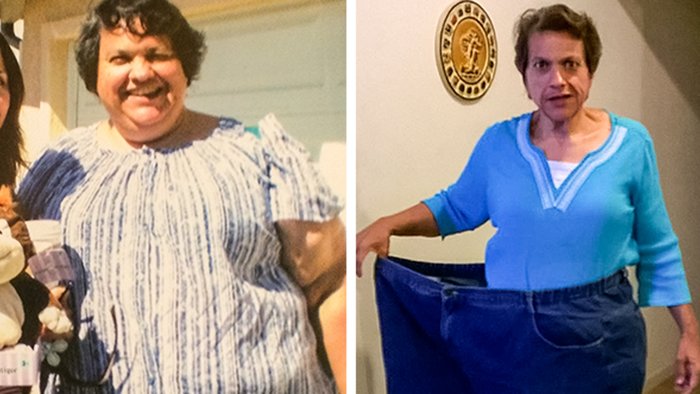 Before her 10th birthday, Janet had already tried diet pills—in fact, they were prescribed by a nutritionist. Her '70s childhood was filled with "TOPS"—Take Off Pounds Sensibly—meetings and stamp books of "approved" foods. She didn't break through cycles of yo-yo dieting until, at age 49 and nearly 400 pounds, she felt so winded and drained from walking around with a friend on holiday that she thought she might have a heart attack.
"I was scared by thoughts of someone having to take care of me," Janet says. " I started to notice that getting up off the couch was a big deal; forget bending down or picking something up off the floor." Remarkably, Janet was able to shed over 200 pounds and regain her life. 
3. Lyss Remaly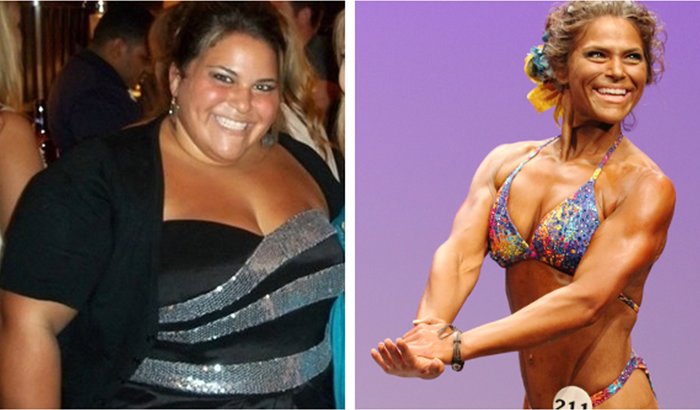 For years, Lyss was a self-proclaimed "fat, funny girl" who hid behind jokes and a vivacious personality. Still, no matter how bad things got, she'd always put a positive spin on the situation. "I made myself believe the typical 'Oh hips and thighs and I love my pies' and 'Big girls are like paychecks; the bigger the figure, the better,'" she says. "I tried to make myself feel better."
It wasn't until bariatric surgery failed to yield results that Lyss realized her habits—not food itself—were the issue. A paleo eating plan and a love affair with lifting helped her lose more than 200 pounds in five years. 
4. Isaac Velarde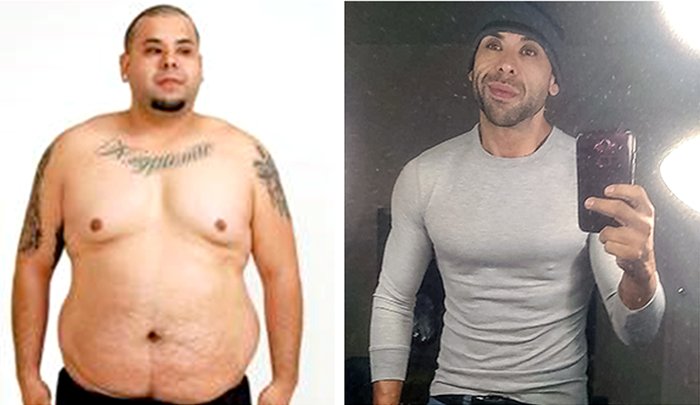 Trauma led Isaac to seek food for coping and comfort. Food became his crutch, and then his drug. By his 30s, Isaac had developed type 2 diabetes, high blood pressure, high cholesterol, and osteoporosis—all related to his obesity. But with mental and emotional healing came the motivation to turn his physical health around.
5. Aaron Keel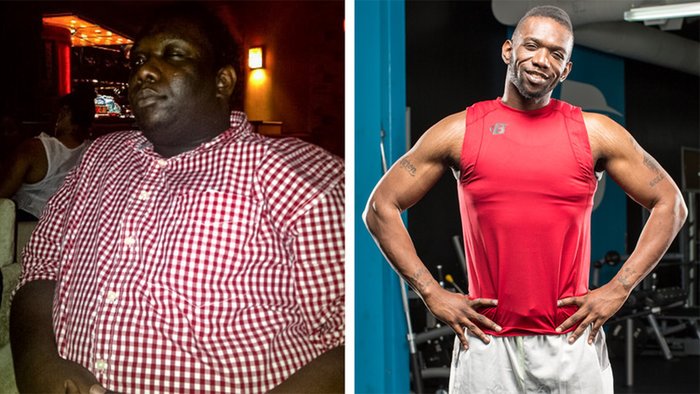 It wasn't until his wife showed him the tape that Aaron Keel believed he stopped breathing at night as a result of sleep apnea. A poor diet and sedentary lifestyle made weight an issue for most of his life, but when Aaron hit the mid-300s, the health issues cause by being overweight became apparent. High blood pressure and rising cholesterol were one thing, but his sleep apnea is what really sparked change.
"I heard myself snoring, then there was nothing, absolutely nothing," he says. "When my wife shook me, you could hear me gasp for breath before finally breathing again. After hearing that, I didn't even want to go to sleep some nights. I was worried I wouldn't wake up the next day." Relying heavily on his faith, Aaron did what was necessary to lose more than 100 pounds in the process. 
6. Demetra Eftimiades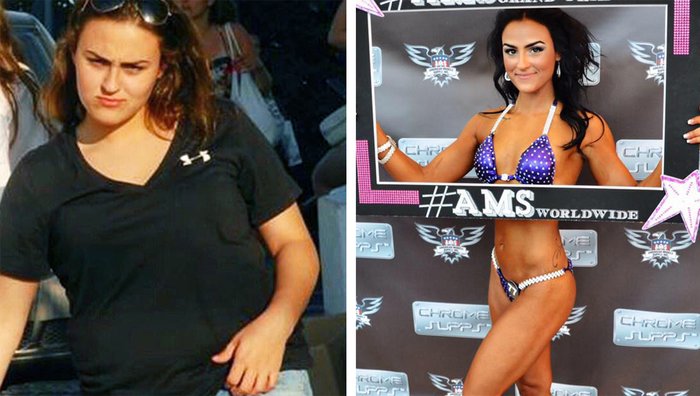 Demetra's story is proof you can't out-train a poor diet. While she was a star athlete growing up—she participated in track, kickboxing, soccer, volleyball, lacrosse, and basketball—a diet of pizza and pasta took its toll. Demetra gained weight through high school and into college. Depression and body-image issues were compounded by a bad breakup and anxiety. Then, after one night of restless sleep, she decided to regain control of her life. Soon she was standing on a fitness stage. 
7. Peggy Pullen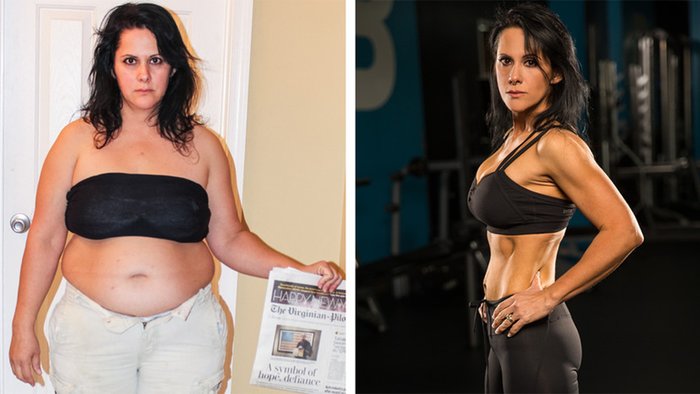 After being name-called at her local pool, Peggy had enough. "He called me a hippopotamus!" she exclaims, recalling the incident that left the then-200-pound, 5-foot-3 mom embarrassed—mortified, in fact. "That really hurt," she says. As a mother, she had given up everything for her kids. It only took one brief moment for Peggy to turn things around and start taking care of herself. Bodybuilding.com's $200K Challenge helped fuel her fire. 
8. Allie Ruby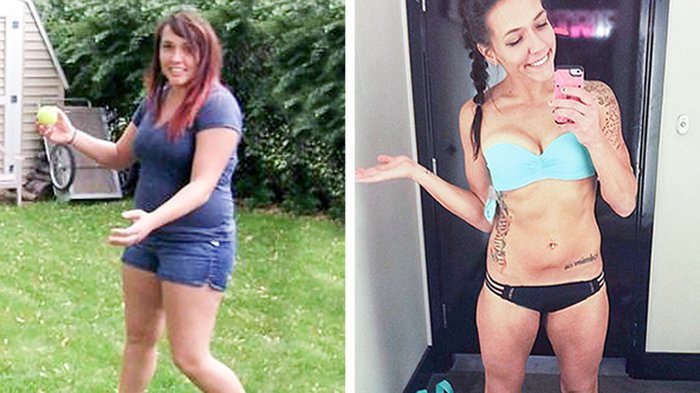 The food and drink that fueled Allie Ruby while she was pursuing her genetics degree was fast, cheap, and fattening. From Mountain Dew and frozen burritos to alcohol, her diet wasn't one of a fitness-minded person, and being surrounded by people with poor eating habits didn't help. Her tipping point? Seeing a photo that made her feel like "the heavy girl." Determined, she made small, sustainable changes to turn her life around and found happiness along the way. 
9. Katelyn Spalding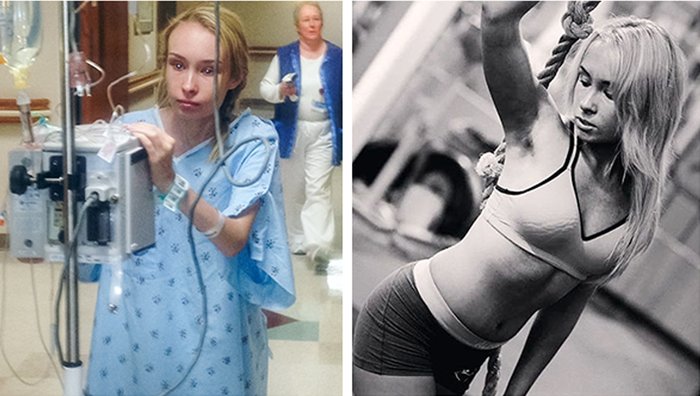 Katelyn's story isn't about losing weight—it's about overcoming sickness and getting healthy. From the time she was young, Katelyn struggled with debilitating stomachaches. She was in and out of the hospital so much that doctors considered giving her a feeding tube. When Katelyn turned 17, they realized a tumor was to blame. Surgery left her at a frail 68 pounds. Fitness helped her gain confidence and strengthen her body. 
10. Joe Batic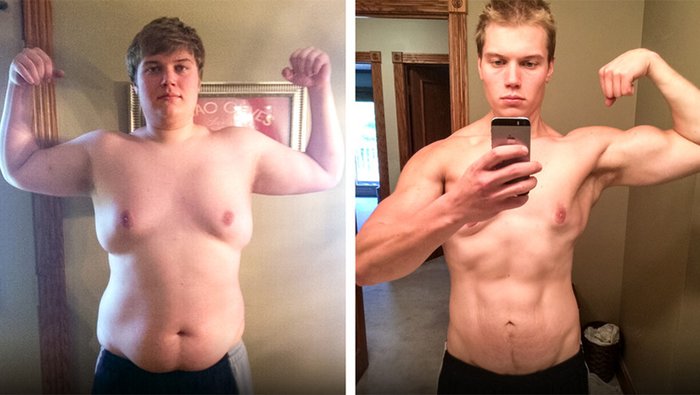 For Joe, weight was always an issue. The last time he felt comfortable with his shirt off, he was 4 years old. In fourth grade, when most kids were more concerned with what toy came in their Happy Meal, Joe was already preoccupied with the size of his body. After years of avoiding the scale, he stepped on and it registered 300 pounds. That's when he decided to change things for good.