In 100-degree heat, Jessie Foss pushed the pedals of her mountain bike. On the last stretch of a 3-day ride covering 109 miles in South Dakota's Black Hills, Jessie, who'd trained on the flatter ground of her native Dallas, Texas, was struggling. As it turned out, 44 miles in a day was just as hard as it sounded. But before the ride, Jessie had already lost 50 pounds, and she knew she could surpass this hurdle, too. When she final reached the end of the trail, the sense of accomplishment she felt made every uphill push against the pedals worth it.
Before beginning her journey, Jessie had undergone a big transformation. She'd previously allowed a desk job and busy schedule to take priority over her healthy lifestyle, which led her to put on more than 100 pounds. When she committed to reversing her weight gain, Jessie rediscovered mountain biking, a sport she and her husband had once enjoyed together.
Through careful food choices and daily workouts, Jessie was finally able to get back on her bike—and climb further than she'd thought possible.
This is Jessie's story.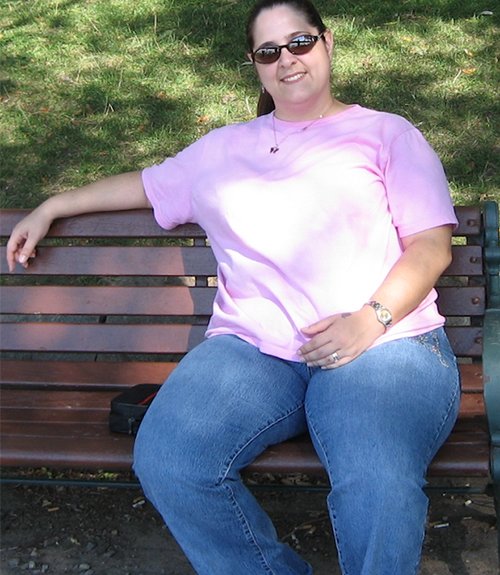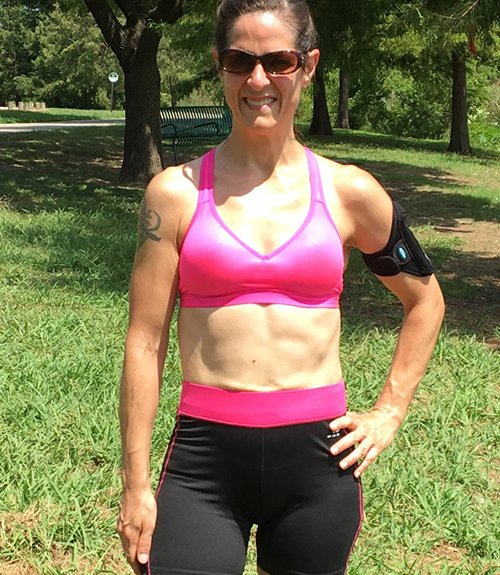 When did your weight start to become a problem?
I got married when I was 19, and at that time, I weighed 110 pounds. I got a desk job at a law firm soon after the wedding. After a few years, the weight started to pile on. I grew far less active and found myself sitting behind a desk all day.
Were you active before that?
I delivered newspapers, which was a really active job. I was outside seven days a week.
What inspired you to lose weight?
I was actually influenced by a fit friend. I noticed that she read nutrition labels when shopping and chose low-calorie foods with no added sugar. Based on her example, I started to pay a little more attention to what I was eating, though I didn't know much. I started with smaller portions and paid attention to calories per meal.
I noticed changes from that alone—I was 215 pounds and wearing a size 20 or larger, and suddenly, my clothes loosened. I realized I was doing something right, and I wanted to challenge myself, so I decided I was going to get on my elliptical machine every day after work.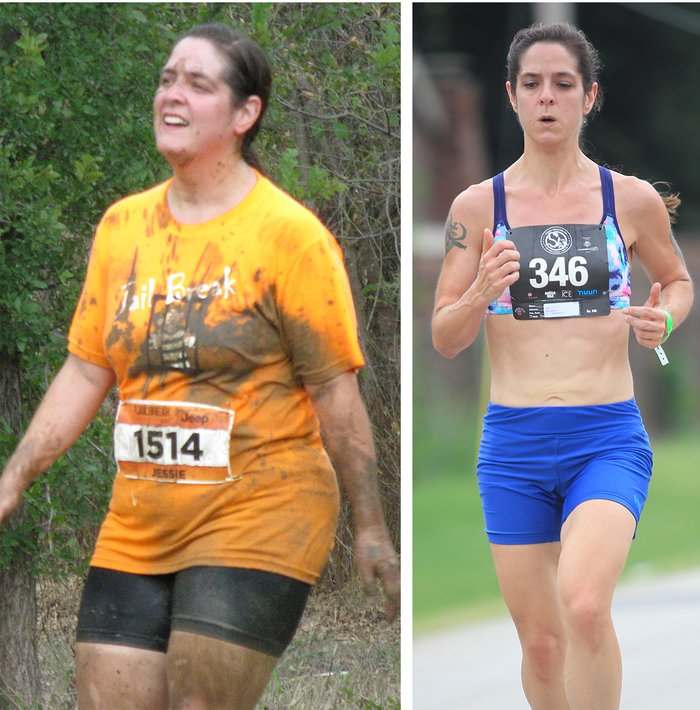 Did you see any results from that?
After four weeks of using the elliptical for 30 minutes a day—with no changes to my diet—I lost 5 pounds. That was all the motivation I needed. I realized I could do this! I kept up that routine for three months, then increased my elliptical time to 45 minutes a day. I also began using MyFitnessPal to track my calories burned and consumed daily. Logging my food was such an eye opener. 
What kinds of foods were you eating at the time?
I would have a Dr. Pepper and a doughnut for breakfast every morning. Lunch was usually a hamburger and fries, pizza, or some other high-fat junk. We ate out a lot for dinner, but if I cooked, it was still usually a pretty heavy meal—beef with pasta was pretty standard.
There wasn't much in the way of vegetables. To top it off, there were usually sweets in the house like cookies, ice cream, and chocolate.
What changes did you make to your eating habits?
The first change I made was making more time to work out by meal prepping at the beginning of the week. That way, I didn't have to worry about cooking every day. On Sunday, I'd put together some kind of stew or healthy soup that my husband and I could rely on for the week. That was a huge help and got me started on meal prepping, something I still do to this day.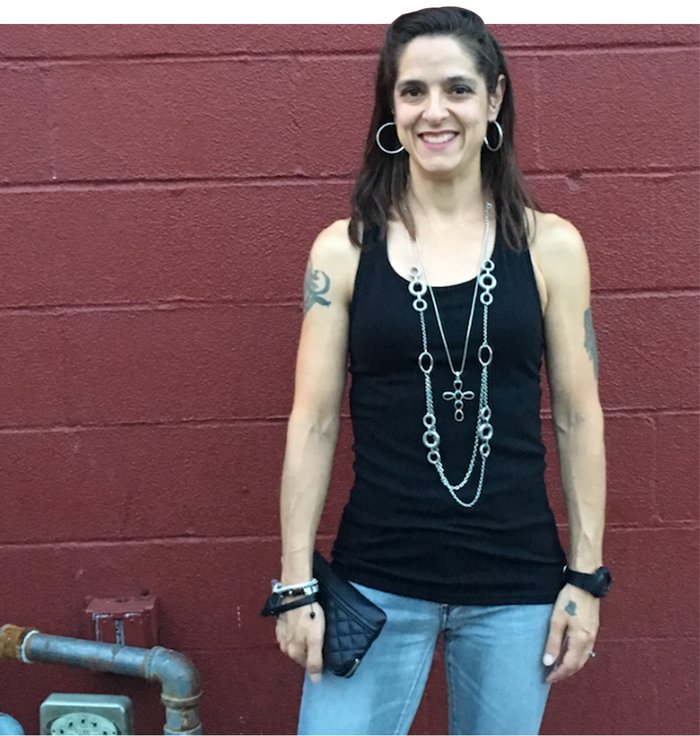 Where do you get your recipes?
I find a lot of recipes online. I also use a cookbook from the American Heart Association that has healthy, low-calorie CrockPot recipes.
What was the hardest part about your transformation?
I'm a big coffee drinker, and learning to drink my coffee without sugar was a challenge. Sweet coffee drinks were the hardest thing for me to give up. Even just switching from table sugar to artificial sweeteners was tough. After that, I worked on giving up artificial sweeteners.
How did you give them up?
I eventually weaned myself off of them enough to drink one cup of coffee with Splenda and my next cup of coffee without Splenda. From there, I went to drinking all of my coffee without sweeteners.
When did you start mountain biking?
I was a tomboy growing up, and my younger brother and I would ride our bikes around the woods. When I married my husband, we lived in a house across the street from 15 miles of off-road trails, and we would ride those quite a bit. As I gained weight, I didn't feel confident or comfortable being out there, so the riding dwindled to nothing.
When did you start biking again?
About five months into starting to work out, I pulled out my mountain bike for the first time and got back on the trail.
What got you interested in a mountain-biking trip in South Dakota?
My husband and I were on vacation with my in-laws, and we stumbled upon this trail. It was once an old train track that had been converted into a gravel trail for walking or biking. It's 109 miles long—from Deadwood, South Dakota, all the way south to Edgemont. We read up on the trail, and it became a bucket-list thing for us.
After training all year in the area around our house in Dallas, we headed out to bike it. We knew the ride would be tough because of the big hills in South Dakota, but we were up for the challenge.
Did you enjoy it?
It's just an incredible ride. I'd love to do it again, but it was really, really hard.
What was the hardest part of the ride?
At that point, I had lost about 50 pounds, so I still had some weight on me. On the third day of the ride, we had to cover 44 miles on a gravel trail—this was after riding uphill for 10 miles—plus it was 100 degrees out. That was the longest, hardest day.
What was the best part?
It's so quiet and beautiful and just smells wonderful on the hills. I love being out in nature. Spending that ride with someone I care about made the scenery even more beautiful.