Demetra Bounced Back To Being An All-Star
Teen basketball star Demetra overcame depression and reclaimed her hoop dreams. She transformed her body, got back on the court, and stepped onto the fitness stage.
Growing up, Demetra Eftimiades was a star athlete. She ran track, kickboxed, played soccer, softball, volleyball, lacrosse, and dominated at her favorite sport—basketball. Despite her all-star lifestyle, Demetra's poor eating habits of pizza, pasta, and carb-heavy foods finally took a toll, and she began to suffer from body-image problems. She became depressed and stopped eating, rapidly losing 30 pounds.
Lying in bed one night, Demetra wondered why she had let her health decline so far. She made the decision then and there that she would take back control of her body. The next morning, she began a transformation that would get her into the best shape of her life.
This is Demetra's story.
How did your struggle with your weight begin?
I slowly gained weight throughout high school and into my first year of college. I played basketball for an NJCAA team, and although I had rigorous two-hour practices, I put on most of my weight my freshman year.
I was at a very low point at the time and suffered from issues with my body image, depression, and anxiety. Activities I'd once enjoyed, like exercise and sports, stopped being fun. I quit the basketball team.
Whenever I was sad about something, I would eat. But because of my weight gain, I had body-image problems that would make me sad, and I'd eat some more. I basically developed a terrible relationship with food.
I became more depressed after going through a breakup, and I developed the opposite problem: I stopped eating. With no appetite, I lost 30 pounds. I felt weak and looked emaciated.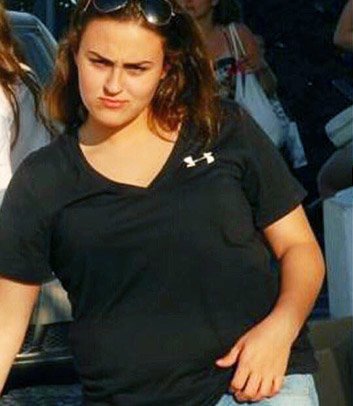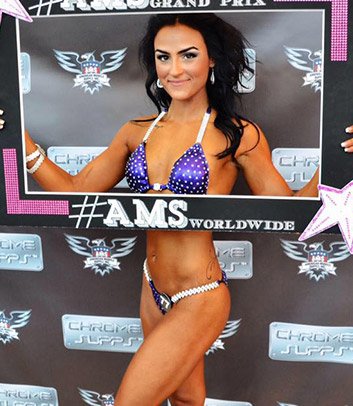 Age: 19
Height: 5'2"
Weight: 156 lbs.
Body Fat: 28%
Age: 20
Height: 5'2"
Weight: 111 lbs.
Body Fat: 18%
What finally drove you to make a change?
I was tossing and turning because I couldn't sleep one night. I kept thinking about what I was doing to myself and how I was letting all the thoughts in my head control me. That's when I realized that enough was enough—I couldn't keep doing that to my body. I didn't like the fact that I had no energy during the day. I felt like a potato. The next morning, I said, "Today's the day."
The next morning, I went to the kitchen and threw away all my food. I went to the grocery store and started over—clean slate. I stayed away from the junk food aisles and shopped the meats and veggies on the perimeter. I knew that was where I needed to start. If I wanted to do anything without feeling lightheaded, I needed to get my nutrition in check.
When did you begin working fitness back into your life?
I started playing basketball again. I went to an open gym and played with a group of men there. That really pulled me out of my comfort zone and helped me build some confidence. Playing with all guys made me push myself.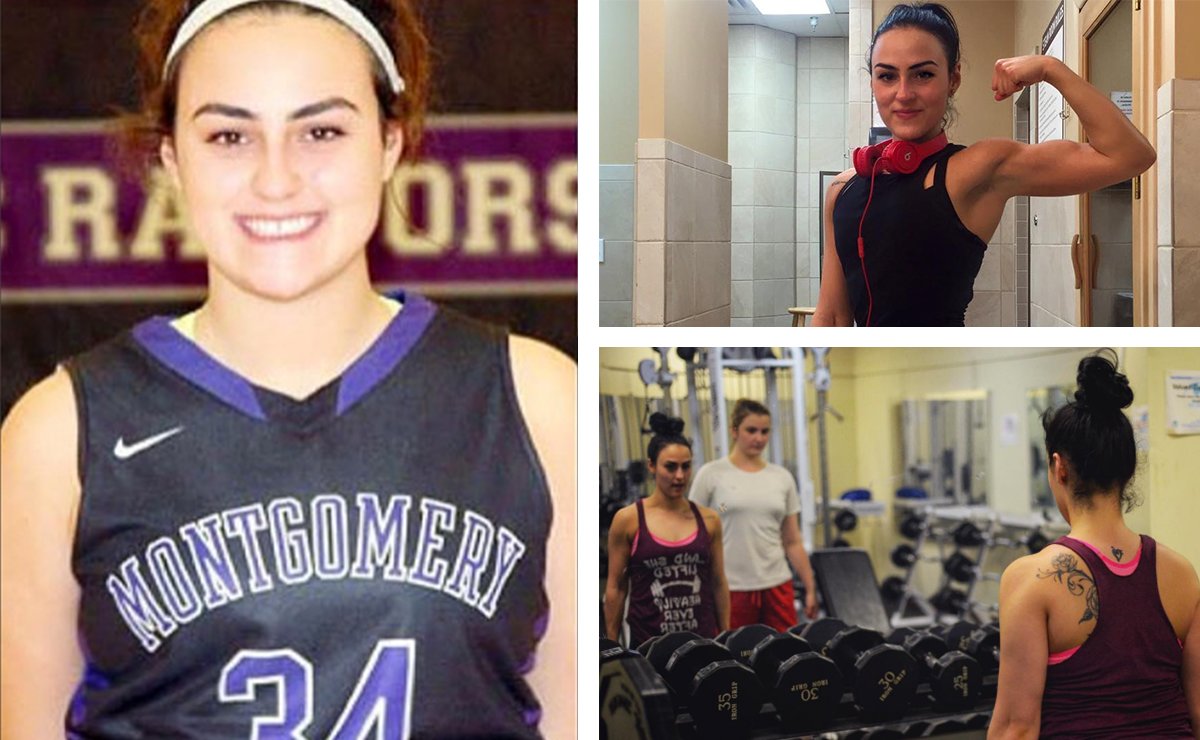 Once I started working out again, I decided that I looked too skinny; I wanted to put on some muscle. I knew about Bodybuilding.com from when I had been an athlete, so that's where I started to look for workout plans. The first program I followed was Jamie Eason's LiveFit Trainer. She was one of the first bodybuilders I came across, and she was really pretty. I thought maybe I could look like that.
How did hiring a personal trainer help you become more fit?
I was coming to the end of Jamie's 12-week program and was looking for more fitness inspiration on Instagram. I came across my now-trainer's account. I asked her if she did personal training, and she said yes, so I started working with her on a plan customized for me. I told her about things I liked to do and what I felt needed the most work, and she was able to create a program for me. She also helped me lock down my nutrition.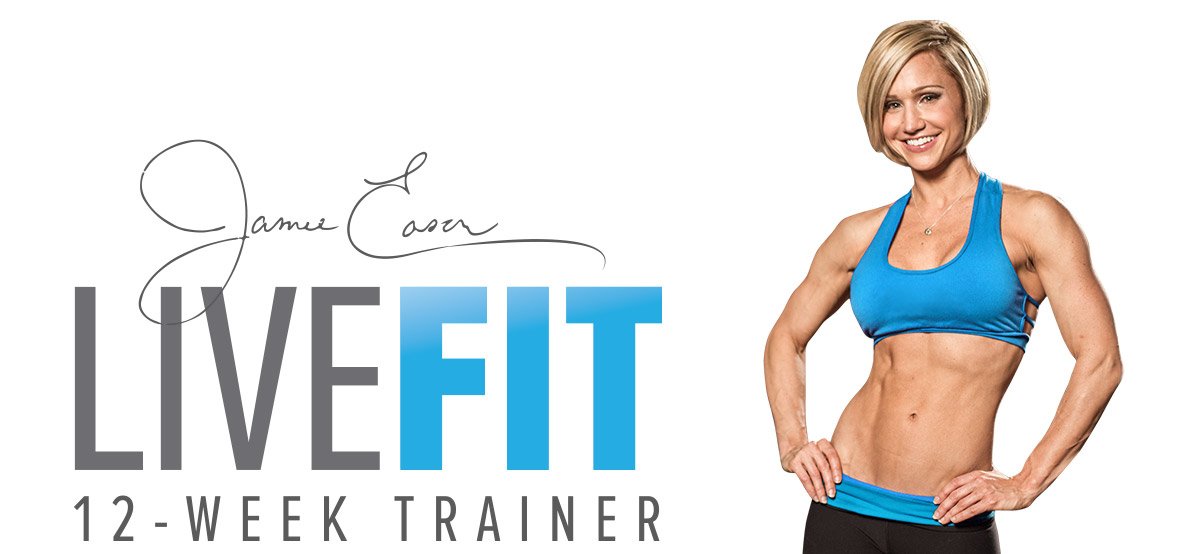 My trainer helped me learn how to tailor my meal plan to my body. I had avoided carbs before, for example, but she showed me why carbs are an important part of my daily macros and told me which carbs to reintroduce back into my diet.
What made you want to enter a bodybuilding competition?
My sister surprised me by taking me to a fitness competition, and when I saw all the women up on stage, all I could think was that I belonged there. I fell in love with competing at first sight. I couldn't wait to start training and getting ready for my first competition.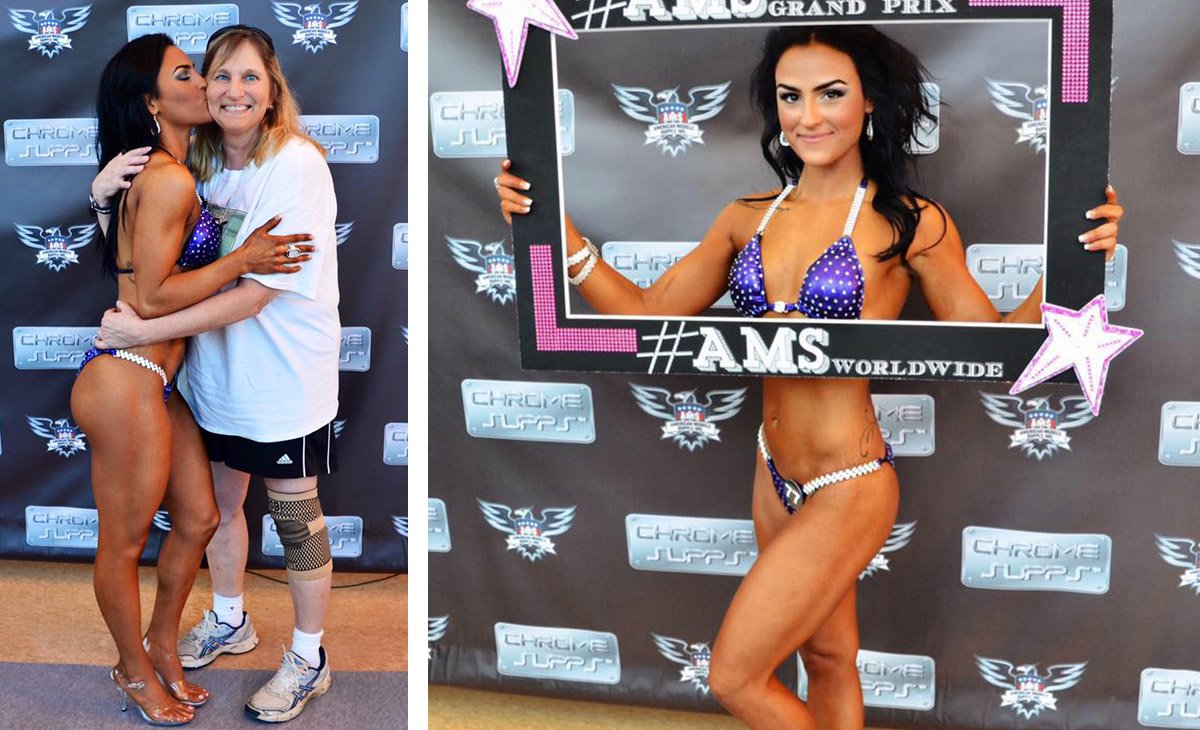 My first competition was kind of a mess. My hair wasn't right, my tan was weird, and I was late—it was one thing after another. But it was a great experience for me because I learned from each and every one of those errors that I made. I know what to prepare for in my next competition.
What did you enjoy about competing?
I loved being around other people who really understood what I had gone through to get to the stage, because they'd all done it too. It was such a supportive environment. I didn't know what to expect. My bikini ended up breaking backstage, and some of the girls helped me sew it back together. That left a huge impression on me. Competitors were nice and actually took care of each other. You only spend 10 seconds showing off on stage, but it's such a rush. As soon as I finished, I wanted to sign up for another competition.
Demetra's Favorite Gym Tracks
Kygo

"Stay"
50 Cent

"Disco Inferno"
Nick Jonas

"Jealous"
Pitbull

"Fireball"
Kygo

"Stay"
50 Cent

"Disco Inferno"
Nick Jonas

"Jealous"
Pitbull

"Fireball"