9 Ways To Make Fitness Fun For Your Whole Family
Fitness doesn't have to be a solo journey. Introduce your whole family to a healthier lifestyle with these 9 tips!
Striving to reach your personal fitness goals is important, but you don't have to hit them alone. Remember all of the times you trained solo, going for a max bench press on the Smith machine or using bumper plates for floor press safety? You could have had a spotter. More than that, you could have had support.
Don't discount the importance of making fitness a family affair. Getting your whole family involved is not only a great way for you to grow closer, but also to encourage the people you love to maintain an active lifestyle. Getting children involved in physical fitness is one of the best ways to combat the rising rates of childhood and adult obesity.
Want some quick and easy ideas on how you can make fitness fun for the whole family? Here are some top suggestions by athletes who have discovered how to do just that.
1
Nix The Gym And Head Outdoors
One thing fit mom and Dymatize spokesmodel Sierra Merchant has discovered is that too many people believe "fitness" has to mean going to the gym. This narrow scope of what constitutes fit activity makes people miss out on a variety of fun alternatives that are just as healthy.
"My advice is to get outside and be active," she says. "Try and find things you love to do outdoors with your family and friends."
Not sure where to start? Sierra says bike riding, hiking, rollerblading, or even competitive sports are all excellent options to consider. "Your backyard and the great outdoors are your biggest playground, so make use of all the possibilities," she adds.
2
Bring Your Kids To The Gym
Another way to make fitness a family affair is to bring your kids with you to the gym. Don't think the iron is for adults only; some gyms welcome kiddos. "Many gyms allow families to exercise together when the kids are 12 and older," explains Robert Wildman, Dymatize's Chief Science Officer and Senior Vice President of Research and Development.
Rather than leaving the kids at home in front of the Saturday morning cartoon lineup, have them join you for your sweat session. "In doing so, you'll help establish regular exercise habits that your kids will keep for years," Robert says.
Start by introducing your kids to bodyweight exercises, which can slowly help them build up to the stress of weightlifting. Just make sure to properly supervise your children at all times—especially while they're still learning essential proper exercise form.
Next time you're planning a vacation, consider making it an active holiday. "Many travel destinations are based on physical activities such as skiing, hiking, and water sports," says Wildman. "These spots provide a great way to get active as a family."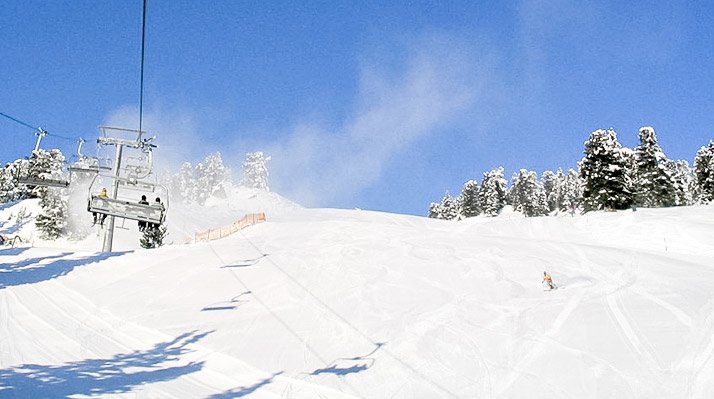 Next time you're planning a vacation, consider making it an active holiday.
The added bonus of these holidays is that you might find yourself doing activities you've never done before, which helps build a more well-rounded level of fitness and keeps you engaged in leading a long-term healthy lifestyle.
4
Make Strength Training A Friendly Contest
As your kids grow older and begin a more structured weightlifting program, consider turning strength day into a family challenge. After all, a family forged under iron and steel is a family that sticks together.
Since comparing sheer amounts of weight lifted isn't fair, adjust accordingly. "Create contests centered around exercises that equalize the playing field, like weights lifted based on percentage of body weight," advises Wildman.
Adjust things to scale. For instance, if you can bench 80 percent of your weight for a certain number of reps, challenge your oldest teenage son to do the same with his weight. This will give him a fair shot at competing.
5
Take Turns Picking Activities
When you're dealing with a family of five—or a family of two, for that matter—you have to take individual personalities into account. Just as everyone has their favorite color and ice cream flavor, everyone will likely have different activities they prefer doing.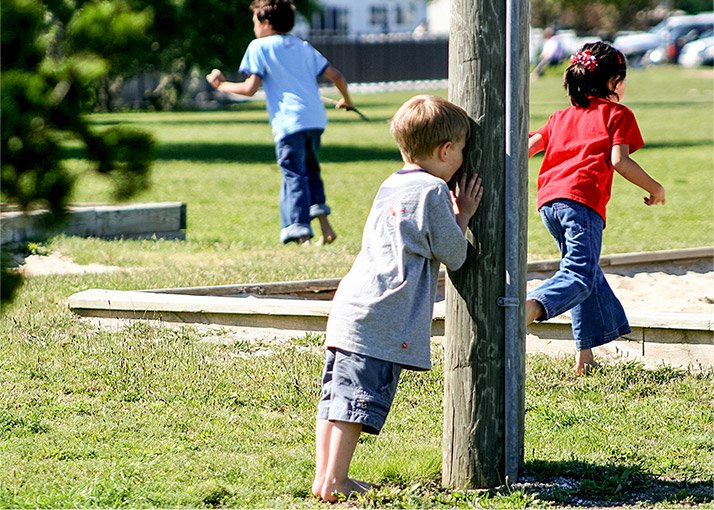 Once a week on a family activity day, take turns allowing each member of the family to choose what they want to do.
Make sure to cater to everyone's desire. Once a week on a family activity day, take turns allowing each member of the family to choose what they want to do. This ensures more variety in activity selection, and gets everyone excited about participating.
Board games and TV are OK on occasion, but these sedentary activities shouldn't be the foundation of family night. Instead, leave the house and play outdoor games instead. Tag, Frisbee, lawn bowling, and hopscotch are all great options to get younger kids involved in physical exercise.
7
Get A Sports Match Going
If you live in a close-knit community, consider getting a few families involved in a game of soccer or flag football. This can be an excellent way for grade-school kids to build on the skills they've been honing in gym class.
By hosting a team sport, family fitness will feel less like formal exercise and still provide the physical conditioning of a gym workout.
8
Consider Active Video Games
While you should monitor the total amount of time your kids spend in front of the TV each week, you might want to consider simply refocusing their interest instead of turning off the tube completely. Reach for an interactive game—something that makes them get off the couch and dance or play simulated tennis, golf, or basketball.
Interactive games can be a gateway to physical fitness for even most well-baked couch potatoes. Some of these games can be challenging for parents too, so browse through your local store's selection to see what sparks your interest.
One last fun way to help bring the family together and get more exercise is to adopt a family dog. Remember that this is a big decision but, if you're ready to take on the responsibility of owning a pet, it can be a great way to encourage more activity—nearly double, in fact!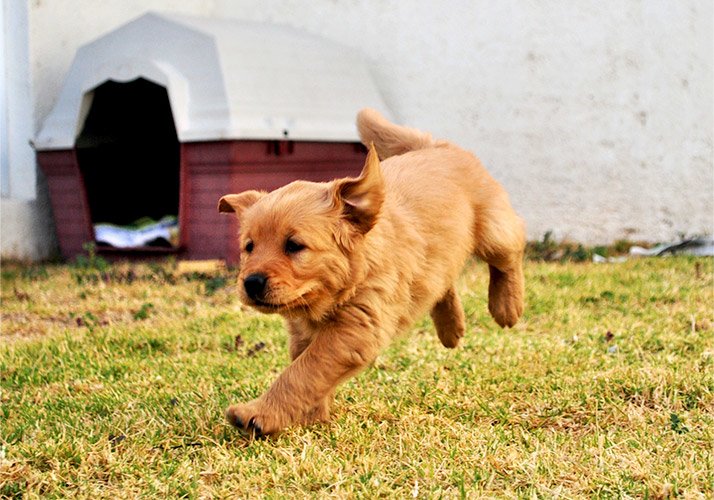 If you're ready to take on the responsibility of owning a pet, it can be a great way to encourage more activity—nearly double, in fact!
One study published in the American Journal of Preventative Medicine showed that, out of a group of 177 subjects, those who owned dogs spent a total of 300 minutes each week walking, while those who didn't only spent 168 minutes. That's nothing to bark at!
Reference
Brown, S., & Rhodes, R. (2006). Relationships Among Dog Ownership And Leisure-Time Walking In Western Canadian Adults. American Journal of Preventive Medicine, 30(2), 131-136.