During her early twenties, Courtney Hendon was like many women, playing the love/hate game with her body and arbitrary numbers on the scale. Her weight rose and fell for years, at one point hitting 200 pounds. It undoubtedly went higher, but she grew so discouraged that she stopped using the scale.
Today, Hendon weighs 122 pounds. Not only was the weight loss impressive, but the mental balance and freedom she gained was liberating. "I feel so free of all of the worries and anxiety I used to have because I am trying to be my version of my best self, not someone else's," she says.
Now 36, Hendon looks, feels, and lives better than ever before. She balances family life with a demanding career as a registered nurse, proving that the always sought-after healthy lifestyle isn't just some unattainable fantasy for moms like her.
Snapshot: Courtney Hendon
Height: 5' 4"
Weight: 122 lbs.
Occupation: Registered Nurse
Location: Birmingham, Alabama
Social Links: Instagram
When did you first begin to struggle with your weight?
As far back as I can remember, I was overweight and very self-conscious of that fact. Kids would bully me about my size. I was very active and played volleyball and softball, but my diet was horrible. I remember trying to lose weight as early as elementary school. Those efforts continued into adulthood through many fad diets.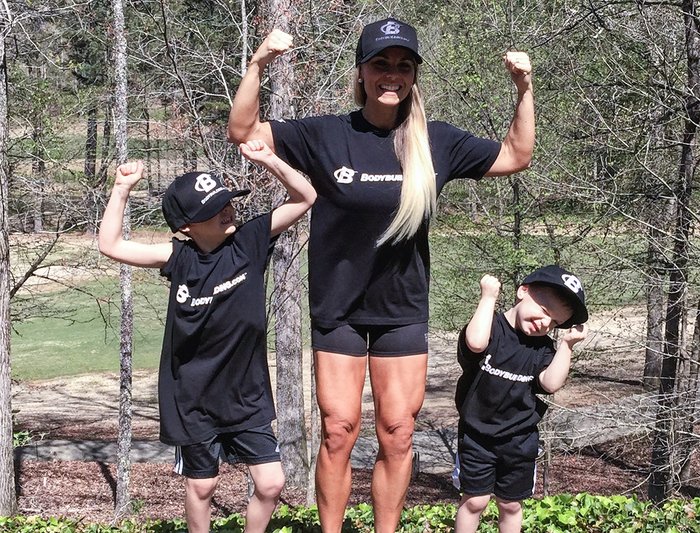 What was the biggest struggle for you?
Healthy nutrition has always been the hardest part for me. I would not eat for long periods of time and restrict calories and carbs to dangerously low levels to get skinny. Then at night, I would binge on any food I could get my hands on. My mom came to visit me during my first year of college in 2002. We took a bunch of pictures together and I was horrified to see how much weight—about 65 pounds—I had actually gained. I continued to try different diets, but I never stuck with any of them long enough to see any changes.
When did you first realize you needed to make a change?
It wasn't until 2007, when I met my husband, that I entered a gym. My weight continued to fluctuate despite trying to diet and exercise. Then in 2008, I was diagnosed with Crohn's disease. For those who don't know, Crohn's is a chronic inflammatory bowel disease affecting the lining of the digestive tract. My doctor instructed me on lifestyle changes that were designed to put me in remission and decrease the number of flare-ups.
What did those lifestyle changes look like?
I had to stop eating a lot of foods that I love, including those with gluten and dairy. I had to stop frequenting fast food restaurants and start cooking my own food at home. I started to eat healthier foods like cage-free eggs, grass-fed chicken and beef, turkey, protein powder, green veggies, and sweet potatoes. I also needed to lower stress levels, bump up the exercise, and lose weight.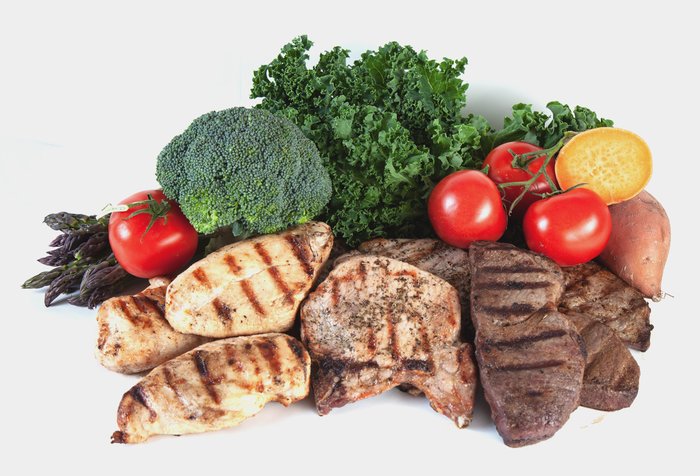 You're a mother of two. How did having a family affect you after you found out about your condition?
We had our first son in 2011. After giving birth, I was left with an extra 65 pounds and a ton of stretch marks and loose skin. I was depressed and lost the little bit of confidence I had gained. I didn't want to go to the gym while weighing over 200 pounds because I was afraid of being judged. I avoided family, work, friends, or anything that involved leaving the house.
What was your turnaround moment?
When I went back to work after maternity leave, I noticed that a co-worker of mine had lost a ton of weight. I asked her what she had done to achieve it. That's when she introduced me to Bodybuilding.com. I went home and researched on the website for days, pouring over the training plans, nutrition articles, and supplements, as well as the amazing transformations from people who at one point looked just like me.
Was there a specific program that helped launch your progress?
The first plan I did was Jamie Eason's 12-Week LiveFit Trainer. After completing the program, I was hooked! Over the last three years, I have been involved in many of the Bodybuilding.com transformation challenges, including the $250K Challenge. Participating in those led me to meeting so many motivating and supportive people.

How did this create lasting change for you as your family grew?
After getting in the best shape of my life, we got pregnant again and had our second son in 2014. I gained over 65 pounds, but this time it was different. Thanks to Bodybuilding.com, I had all the tools I needed at my fingertips to get back into shape.
What supplements did you start taking?
What would you say is your biggest accomplishment aside from the physical change?
It has taken years to get where I am today. I'm no longer obsessed with the scale or unhealthy foods. I have grown to love training and eating food that fuels my body. I can finally look in the mirror and love what I see. I am chasing strong, not skinny!
How does all of this positive change play a role in your day-to-day life and relationships?
I prep all of my food and train six days a week. I am a wife, a mom to two small boys, and I work as a registered nurse in an intensive care unit. So, I'm super busy, but I also deserve to be happy and take care of myself. My husband is the best, always supporting me and helping me reach my goals. He has loved me throughout the phases of my transformation. Even though he works long hours too, as a firefighter, he manages to take care of everything at home.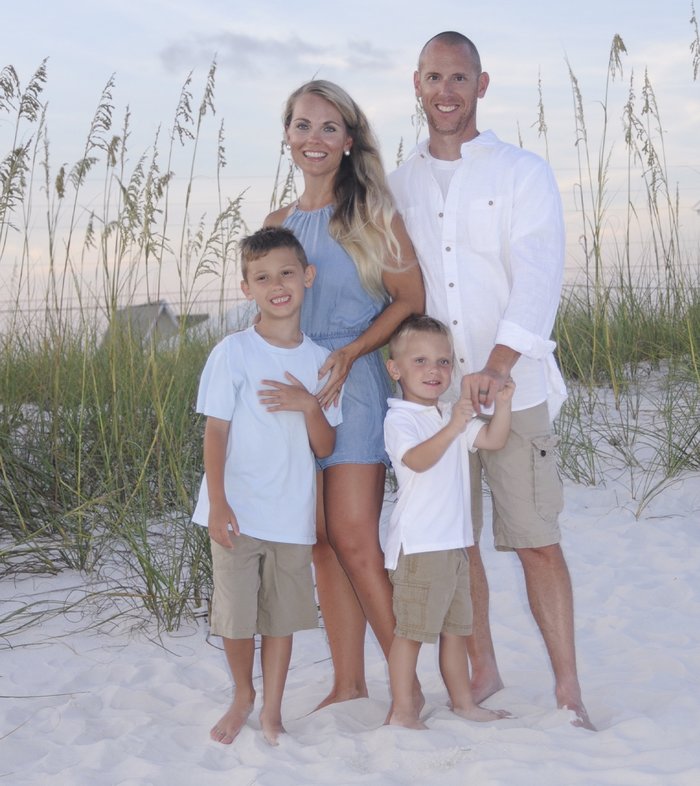 What is your favorite part about being a Bodybuilding.com Ambassador?
I am blessed to be a Bodybuilding.com ambassador because it allows me to give back to the company that helped give me the extra push to get control of my life and health. I am forever thankful for having the opportunity to be an ambassador and enjoy sharing my story.