Raised in South Carolina on classic Southern foods like fried chicken, biscuits, and grits, Josh Deese carried extra weight during his entire childhood. Low self-esteem and depression had him swinging from high school dropout to pursuing a GED in order to go to college, to dropping out in his freshman year.
By the time he turned 22, Deese had reached 360 pounds and was confronting even more distress with the passing of his grandfather. Instead of giving in, he was able to use the experience and his grief as an opportunity to change his perspective.
"I knew that my grandpa wanted me to do better, and my whole family wanted better for me," he says. "I decided to make a serious attempt at college again."
When he thought about it, he realized there was something that scared him more than the schoolwork: not being able to walk the campus. It motivated his first attempt at weight loss.
Deese stopped smoking and started small by walking for just 10 minutes a day. Over the course of a year, he shed an impressive 120 pounds, but like many who achieve giant weight-loss goals, he found it didn't last. Eventually, his body rebelled, and he hit a wall that he couldn't seem to break down.
"Life was great, I felt in control, and I was making progress, but I hit a major plateau because I had over-restricted my calories for too long," he says. "I spent countless hours each week on a treadmill and was basically eating nothing but small chicken breasts and salads. I didn't realize the damage I was doing, so I kept pushing forward."
That turned out to be the wrong approach. Rather than adjusting his training and nutrition properly, Deese became discouraged. Combined with all of his other life stressors, it got the best of him, and he succumbed to the diet rebound phase.
"I graduated from college and got my first job, which required me to relocate to Kansas City," he recalls. "I was away from everyone I knew, I wasn't enjoying my job, a lot of changes had occurred in my life very quickly, and I let the depression take over. I couldn't get past the plateau, so I stopped working out. I was ordering delivery food all the time again, and before I knew it, I was back up over 300 pounds."
In an attempt to plant himself in a better environment, Deese moved his job to Atlanta, closer to home. If he hadn't done that, he never would have met the woman who became his wife. After Deese proposed, he jumped back into working out, this time with more focus on strength training and researching the right way to meet his goals. His efforts led to progress that lasted beyond his wedding day: a 155-pound weight loss and a newfound obsession with weight training.
"I'm just an average guy from a small town who dropped out of high school and was completely lost in life," Deese says. "If I can make these changes, I truly believe anyone can do it. You just have to get your mind right first and your body will follow."
This is his story.
Snapshot: Josh Deese
Height: 5' 9"
Weight: 201 lbs.
Location:Fargo, North Dakota
Occupation: Microsoft Partner Manager
Social Links: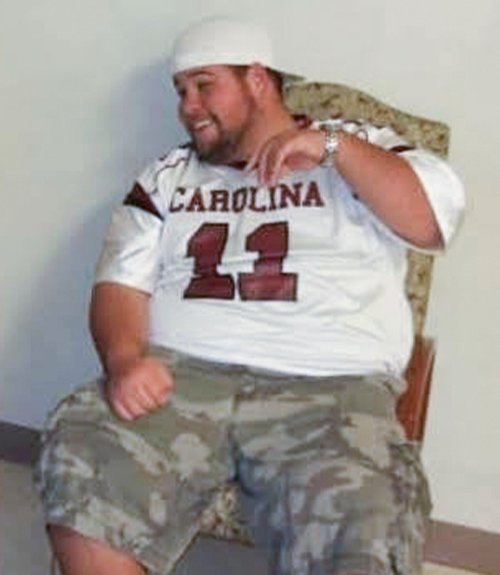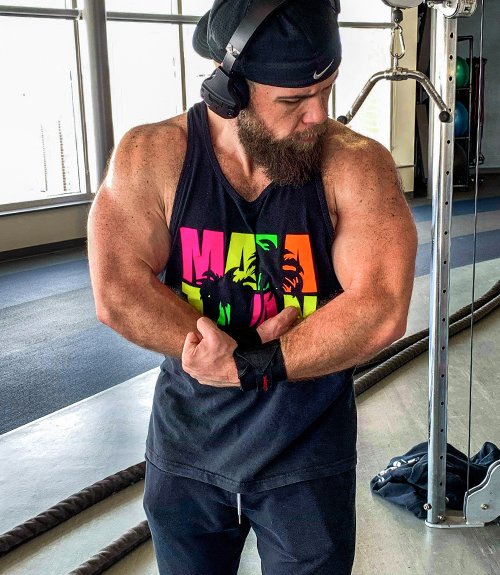 What was your life like before this transformation?
In one word: difficult. I was born and raised in South Carolina, and I grew up as an overweight child. By the time I got to high school, I was already over 300 pounds and considered obese. My family didn't know anything about healthy eating or nutrition. Food was used to show love and support.
I played football and baseball as a kid, took karate classes, and was in the Boy Scouts, but my weight held me back because I couldn't keep up. Eventually, I lost interest and quit. I secluded myself in my bedroom and spent all my free time playing video games. I was severely depressed and stopped caring. I dropped out of high school my senior year, even though I was in honors classes and made good grades.
I immediately enrolled in a program to get my GED and passed the exam without studying for it so that I could apply to a regional college. I did that so I would have an excuse not to work and would be able to take out student loans to live on. I took the same approach with my first year of college as I did with high school: skipped classes every day, never studied, and flunked out my first year. To go along with everything else, I picked up smoking and worked my way up to a pack a day. I was living off fast food, smoking my life away, and spending entire days playing video games. My weight was out of control and peaked at 360 pounds at the age of 22.
What propelled you to make a change?
My grandfather passed away unexpectedly, and it really made me stop and think about how I was living my life. He was always proud of me, despite my many failures, and wanted better for me. I decided to change my life. I had to appeal to the board of directors at the college to explain why I deserved a second chance. Luckily, they agreed, and I enrolled in summer classes. I knew that living on campus would mean a lot of walking to the different buildings. I dropped smoking completely overnight, signed up at a local gym, and ended my second year with straight As.
How did you accomplish your goals?
I started walking just 10 minutes a day because my ankle would swell up and cramp at first. I didn't know anything about diets or nutrition, but I stopped eating junk food, cut out sodas and sugary drinks, and drank only water. I tried to eat only meats and vegetables. If my family cooked an unhealthy meal, I would pick out the meat and have a salad. I slowly worked my way up on the treadmill to where I could handle walking on an incline and eventually progressed into using some of the machines for resistance training. In one year, I lost 120 pounds. But I hit a major plateau, let the depression come back, and the weight came back, too.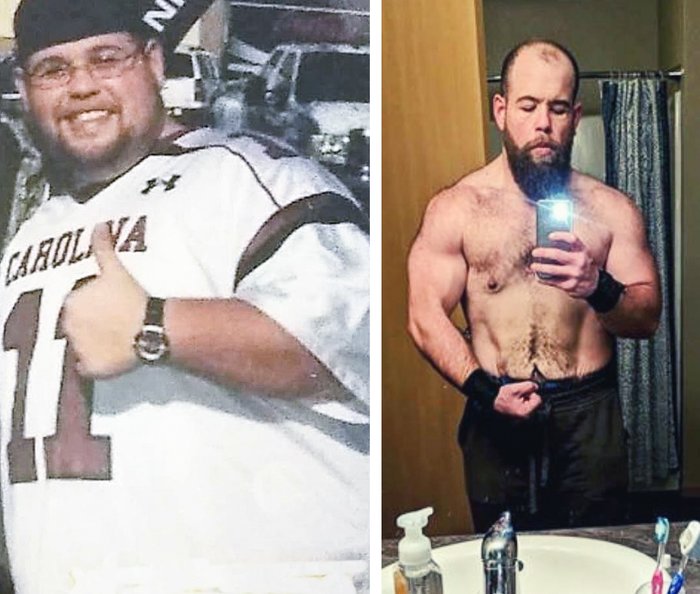 How did you overcome that setback?
After I went to Atlanta, my life changed forever. I met a girl and we started dating. We were enjoying going out to eat, going to movies, all the normal stuff. I had kept my weight on and still wasn't working out or eating healthy. Fast-forward a couple of years, and at the age of 29, I proposed to her. She said yes, and we set our wedding date for one year later. This made me stop and think about how I wanted to be seen on that day. I knew that this time I would do whatever it took. I spent hours researching nutrition and exercise, and this is where I discovered Bodybuilding.com. I was inspired by the transformation stories, read up on all the exercise plans and nutrition plans, and began putting my program together.
What helped you be successful this time around?
I started lifting weights and not just focusing on cardio. I began tracking my calories and macros daily, utilizing intermittent fasting, doing fasted cardio, and lifting heavy weights. By the time my wedding day arrived, I was down to 225 pounds. I had more lean muscle, I was proud of the way I looked, and I felt more alive than ever. More importantly, fitness had become a passion for me. The gym was something I looked forward to every day instead of something I dreaded, and I didn't stop after my wedding. I continued to lift and diet, and now I have lost over 155 pounds—and I also managed to pack on a decent amount of muscle.
What supplements helped you through your journey?
I didn't use any supplements early on in my weight-loss journey because I couldn't afford them. I lost my first 100 pounds without using any supplements, really. Once I had a good job and learned more about them, I began using these:
What diet plan guided your transformation?
This is the plan I used during my second attempt at losing weight. I did intermittent fasting 3-4 days per week, and on those days, I skipped breakfast.
Oatmeal
1-1/2 cups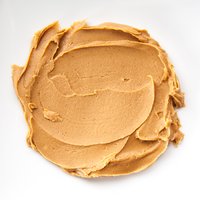 Peanut Butter
1 serving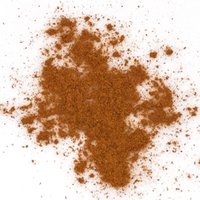 Cinnamon
to taste
Protein Powder
(in a shake)
1 scoop
Chicken
(grilled)
6 oz.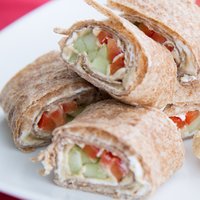 Wrap
(low-carb)
1
Spinach
1 handful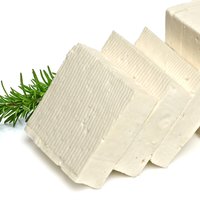 Feta Cheese
1 serving
Greek Yogurt
(low-fat plain)
1 cup
Protein Powder
1 scoop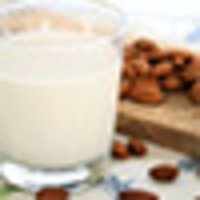 Almond Milk
1 serving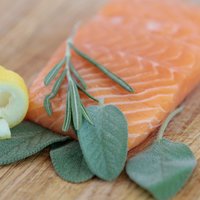 Salmon
(baked)
6 oz.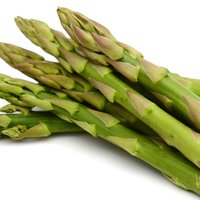 Asparagus
(or broccoli)
1 cup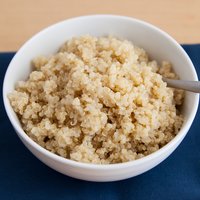 Quinoa
(or brown rice)
1 cup
What did your training and cardio regimen look like?
I do a lot more strength training now, but here's what my original program looked like:
Cardio:1 hour per day, 5 days per week, walking on a treadmill on an incline at brisk pace or walking outside.
Wednesday
Saturday
Sunday
What was the most challenging aspect of your journey?
Understanding that fitness and weight loss are long-term goals and not something to be rushed. I messed up my metabolism by not understanding this, and it caused some major plateaus early in my journey. Most people make the mistake of wanting fast results, but you should focus on just being consistent to get results that last.
If you could give one piece of advice to someone aspiring to take on a major transformation, what would it be?
Work at your own pace. Do not let someone else tell you where you should be or what you should be doing. Learn your body. Do what you are capable of at that time, but do not push yourself to the point of feeling like a failure trying to live up to someone else's expectations.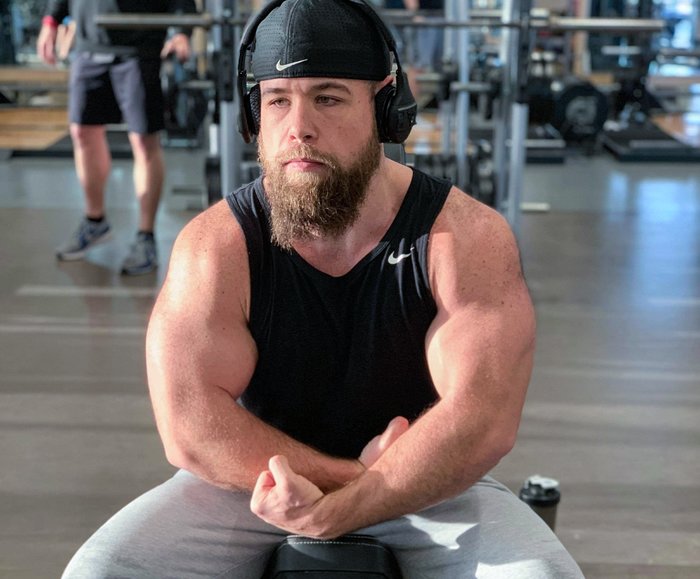 What are your future plans in the fitness arena?
I plan to continue pursuing bodybuilding for my own enjoyment, not competition. I plan to share my story with as many people as I can, in hopes that I can inspire and motivate others who may be struggling to take the necessary steps to get back control of their own life, whether that be losing weight or fighting depression.
How did Bodybuilding.com help you reach your goals?
Bodybuilding.com provided a single source for me to research nutrition plans, learn different exercises, and be inspired by transformation stories. This gave me hope that change was possible for me as well. I also used the site to research supplements and was able to read reviews so I could make the best decision. The videos on how to perform each exercise were super helpful for someone like me, who had never worked with a trainer or lifted weights.
Any interesting facts about yourself that you would like to share?
My fitness journey has opened many doors for me that would not have been possible at my heaviest weight. I have been able to travel the world and do some pretty exciting stuff. Last year I went scuba diving off the coast of Colombia! I've created a YouTube channel recently to share the many lessons that I have learned along my journey and show my progress as I move forward in fitness.
At Bodybuilding.com, we've seen thousands of successful transformations over the years. A common denominator is that the person followed a plan. If you're looking for one to help you transform, check out Bodybuilding.com All Access. You'll find expert plans for men and women, from beginner through advanced, and for a wide variety of durations.