Recommended by Jeff O'Connell, chief content officer
If your last memory of Donald Driver is seeing him haul in a rocket thrown by Aaron Rodgers at Lambeau Field in Green Bay, or winning Dancing with the Stars, his new calling in retirement shouldn't come as a total shock. He's now a fitness guru, specializing in training other pro athletes at his Dallas gym. The record-setting former wide receiver is also set to release a new fitness book, "The 3D Body Revolution." What does 3D stand for? Per the book jacket, it's "…the determination to eat for weight loss; the discipline to achieve high-intensity, muscle-building workouts; and the drive to push yourself to be your best."
You can start Driver's plan at one of three levels, depending on your current fitness level. The book features a guide to clean eating, 25 recipes, and detailed exercise descriptions with photographic support. The hardcover work from Harmony Books hits the street on September 19.
Recommended by Heather Eastman, content editor
For all the fit girls out there looking for a comfy, versatile pair of flats to match a closet full of yoga pants, look no further than Rothy's. Yes, they are a bit on the spendy side, but your feet deserve a comfy alternative to office heels. These remarkable shoes are made from recycled plastic water bottles—perfect for an earth-loving hippie like me—yet have a soft fit and incredible durability. And let's be honest: For those of you familiar with how funky flats can get after a day of traipsing around the city, the only phrase you care about is 'machine washable.' Light enough to pack in your gym bag and perfect to pair with everything from jeans to dresses, Rothy's are friendly for your post-leg-day calves and come in a variety of colors to go with just about any wardrobe.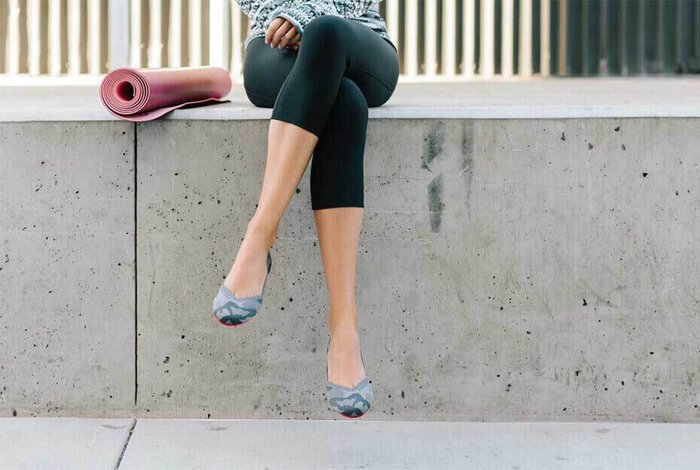 Recommended by Nick Collias, executive editor
This innovative new barbell takes the strengths of the already great trap bar, and makes them stronger. Most notably, it has an open back, making it easy to use for lunges, Bulgarian split squats, or even as a strongman-style yoke. It can also fit in a rack like a straight bar, making it an option for overhead presses or even floor presses, a move Dr. John Rusin recommends in his article "The Trap Bar Fix for 3 Painful Movements." It also has longer sleeves than other trap bars, which means room for more plates (yay). In short, it takes a versatile tool and opens the door to even more options. Now that's what I call "functional."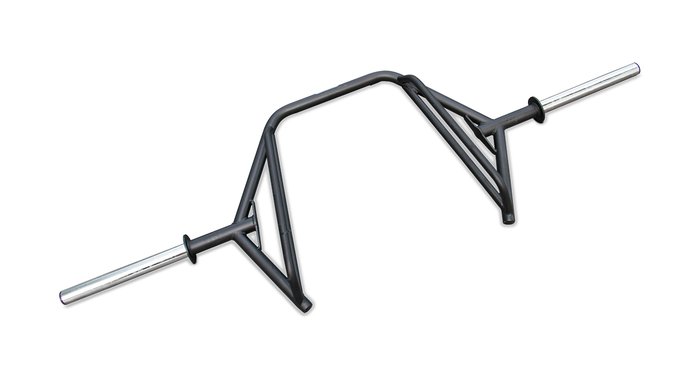 Recommended by Karen McGinty, editorial manager
Don't knock it till you've tried it—PB2 is every bit as delicious as regular peanut butter! A 2-tablespoon serving contains just 45 calories and 1.5 grams of fat. I add PB2 to my protein shakes, pancake batter, and cookie dough to ramp up the protein without sending the fat and calories through the roof.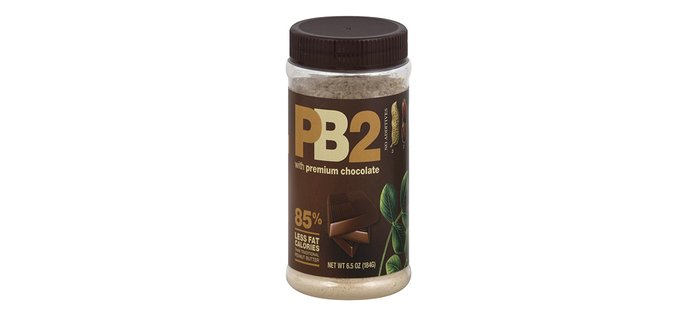 For a protein-packed bedtime snack that will keep your tummy from rumbling all night, whip up some protein pudding. Just combine 2 tablespoons PB2, a scoop of whey protein (I recommend chocolate), a scoop of casein powder, and 2 ounces of water in a coffee cup. Nuke it for 20 seconds or chill it in the fridge, then top with a bit of fruit or a sprinkling of walnuts.
Powdered Peanut Butter, 16 Oz.
Contains 85% Less Fat Calories Than Regular Peanut Butter!
Recommended by Shoshanna Cohen, content editor
To the rest of the world, fall is sweater weather. To those whose wardrobes contain more spandex than wool, it's half-zip weather. Perfect for the season's unpredictable temperatures, this versatile staple takes the edge off a cold gym or early morning run without adding bulky layers.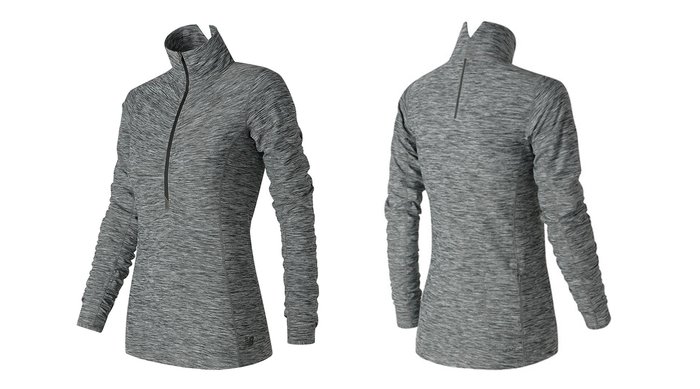 This specimen from New Balance is the softest, coziest, most buttery half-zip you'll ever wear, and the extra-deep zipper lets out heat when your blood starts pumping. The snug fit flatters your hard-earned body, and it comes in a range of not-too-sporty colors that work with jeans as well as gym tights for the days you can't be bothered to change.