Your Healthy Five-Course Easter Brunch Menu
Set the table and bring out the fine china. It's time to invite everyone over for a healthy holiday feast!
If the idea of hosting an Easter brunch feels like a dietary disaster, I've got the solution. As it turns out, you can impress your company with gourmet dishes and keep your macros on point.
With my nutritious, protein-packed recipes for an all-out feast, you'll be eating everything guilt-free, from muffins to roast leg of lamb. The best part? This menu is budget-friendly and allows you to feed 12 people for around $150 or less. Win, win, win!
Pastry #1: Lemon Chia Seed Protein Muffins
These are a classic take on the lemon poppy seed muffins, but remixed with healthy chia seeds! Chia seeds are abundant in vitamins, minerals, and antioxidants. They're also high in fiber and protein to help suppress any grumbling stomachs. And as a final benefit, they draw in moisture and improve the texture of any baked goods you put them in. Many vegan bakers use them as a substitute for egg yolks, and no one is the wiser!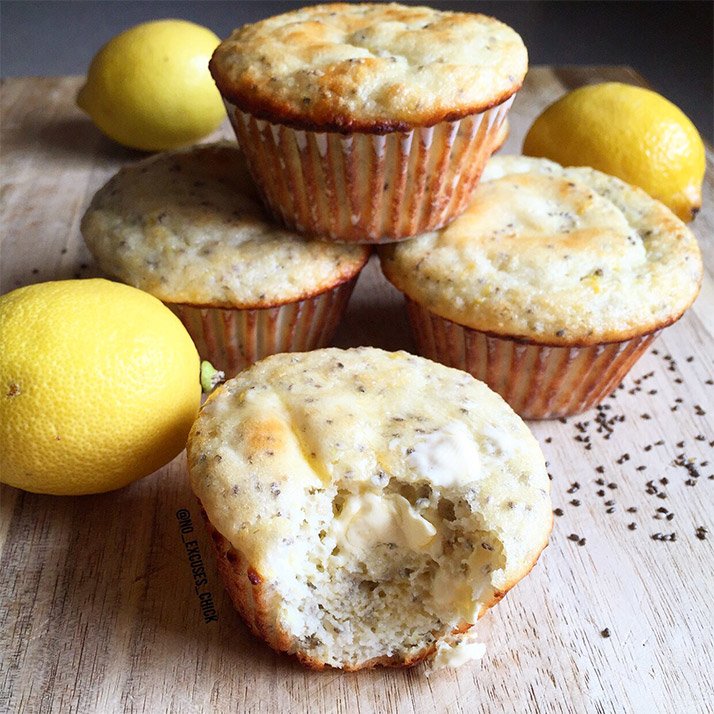 Pastry #2: Double Chocolate Chip Zucchini Muffins
Although double chocolate chip muffins might not seem like the smartest breakfast choice, these muffins have a secret healthy ingredient: zucchini! This low-carb veggie adds moisture, depth of flavor, and extra nutrients to these ridiculously decadent chocolate muffins.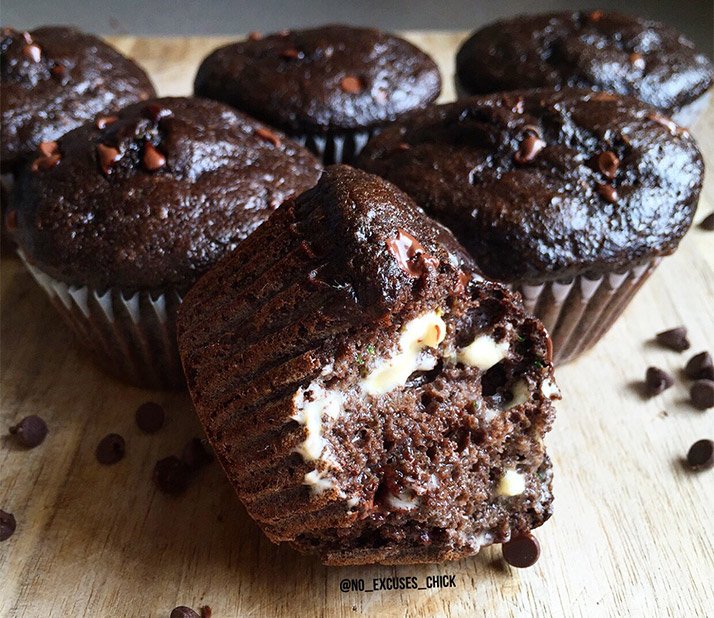 Appetizer #1: Smoked Salmon and Baby Dill Crostini
Don't let the fancy name fool you! These crostinis are easy-peasy to throw together. I'm talking "Oh crap, the guests are already here?" easy. Not to mention, they taste incredible, like something you would order at a great restaurant.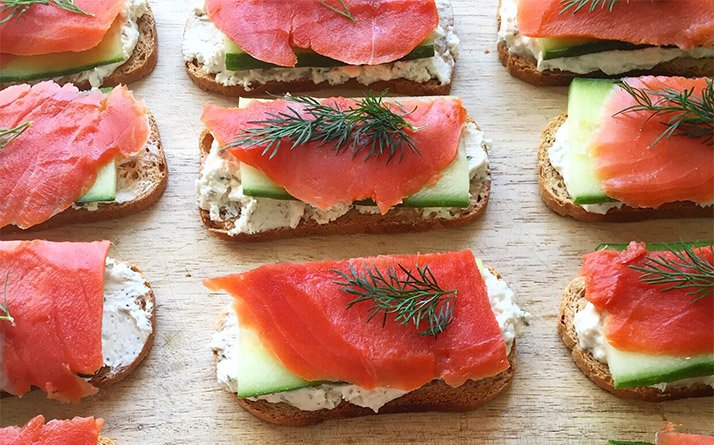 Appetizer #2: Mozzarella, Asparagus, and Leek Mini-Quiches
Ditch the crust for an appetizer that's light lower in carbs yet full of flavor! These little guys are surprisingly hearty thanks to the protein from the egg whites and the fiber from all those veggies. Did I mention the cheese? Yeah, that's probably my favorite part. Plus, you can either prepare these the night before and serve them cold, or whip them up fresh in the morning and serve warm. They're great either way!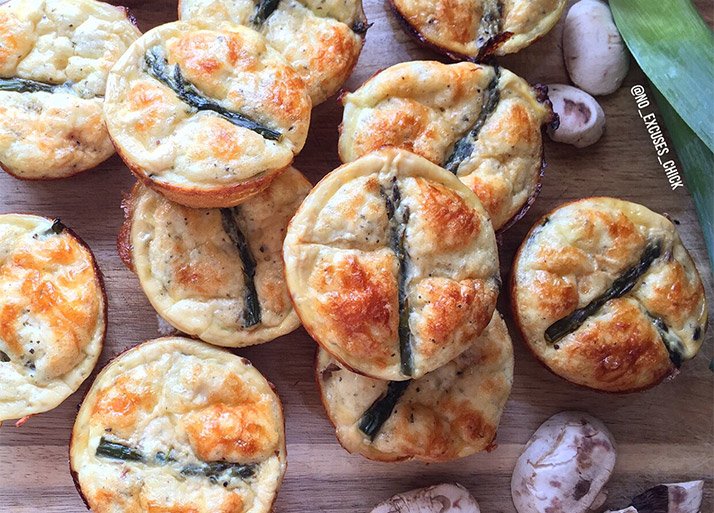 Main Dish: Lemon Garlic Leg Of Lamb & Red Wine Sauce
If you're a red-meat aficionado, you know there are few things as satisfying as sinking your teeth into a perfectly-done leg of lamb. My slow-and-low method results in an insanely tender roast that's delectable with or without the savory red wine sauce.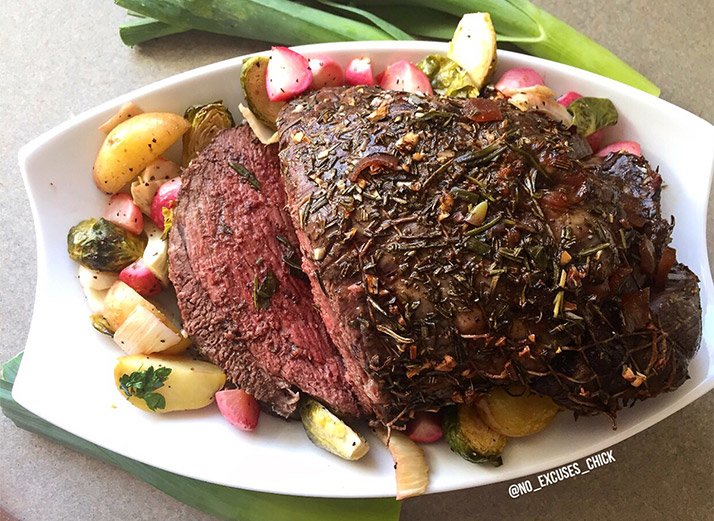 Side Dish: Roasted Spring Vegetables with Dijon Maple Glaze
Some things are just better roasted. For example, brussels sprouts, yellow baby potatoes, fennel, and radishes. If you've never tried roasted radish—I hadn't until recently—you're in for a treat. This tart root takes on a much milder, sweeter profile when cooked and pairs delightfully with the Dijon maple glaze.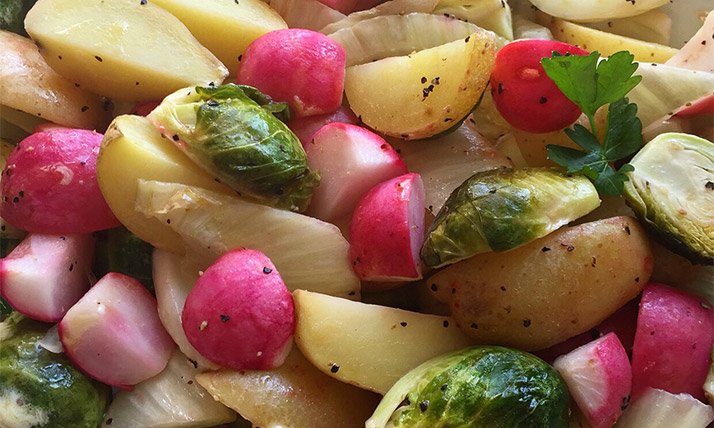 Dessert: Fruit Tart With Protein Crust
The protein pie crust recipe would be great for any pie, but it's absolutely perfect with this light and fruity tart filling! You can also make this the night before and garnish with fruit just before serving. Make two if you would like more generous helpings. Trust me, you will!