8 Easy-To-Make Protein Recipes
Getting enough protein to support your muscle-building goals is easy with these quick, delicious recipes. Try one tonight!
We all know the drill: Pour a scoop of protein into 8 ounces of water, shake, and chug. Sure, it's easy, but it can get a little boring. To save you from your regular protein routine, the athletes of Team MuscleTech have put together their favorite recipes.
From waffles, to muffins, to protein almond bark, these recipes provide all the protein you need and the flavor you want. Don't call yourself a chef? Don't worry! These eight recipes are simple and fast. Even cooking newbies will feel confident in the kitchen.
Let's get cooking!
Health coach and bikini competitor Caroline Tusiuk swears by this delish recipe to combat her sweet tooth. Prepared with crushed almonds and almond butter, this bark provides a hearty dose of healthy fats. Add in a scoop of protein powder in any flavor and you're looking at the perfect sweet treat for any low-carb diet plan.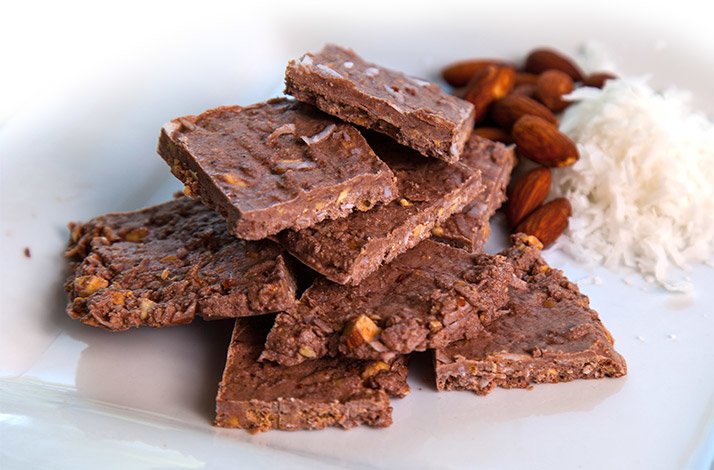 2
Chocolate Peanut Butter Waffle
When bikini competitor Nicole Christine wakes up, she does breakfast right! Her high-protein peanut butter and chocolate waffle is the perfect mix of nutrients for a healthy start to the day. This waffle is made with PB2 in order to keep the total fat content down, so it's great if you need a lower-fat breakfast.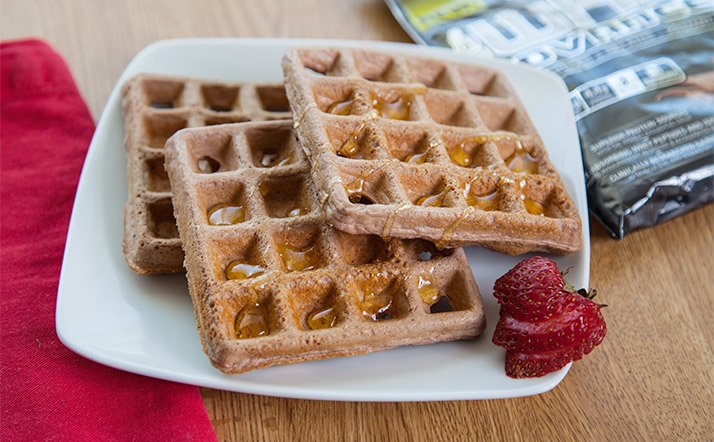 3
Performance-Boosting Pre-Workout Shake
Whether your goals are performance- or physique-based, pre-workout nutrition is essential to success. Lifestyle coach and bodybuilder Jase Stevens knows the right pre-workout shake can make all the difference in his workout, so he uses this recipe to fuel his body properly.
This shake is the perfect blend of high-quality protein, carbohydrates, and some healthy fats. "I use one teaspoon of cinnamon to help increase insulin sensitivity and assist my body in dispersing carbs efficiently to the muscle cells," says Stevens. "I also add some sea salt so I get enough sodium to avoid cramping."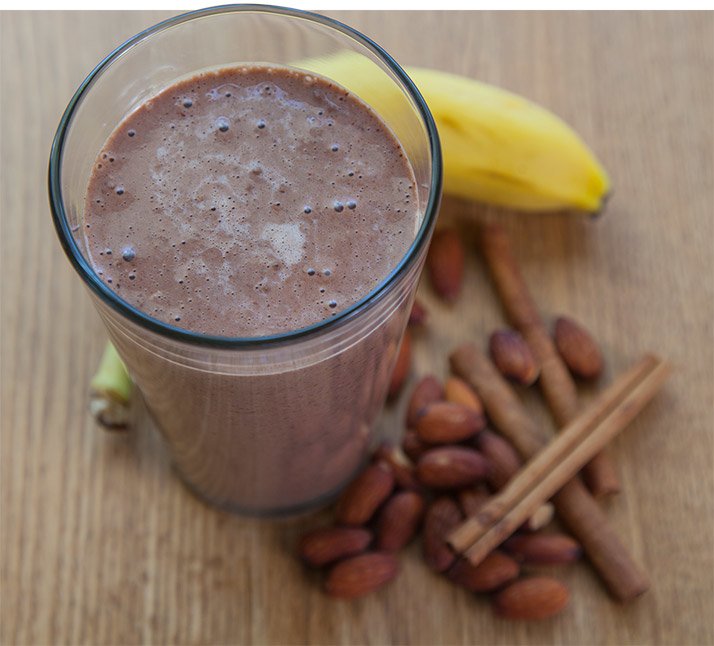 4
Coconut Protein Almond Bark
"It's one of my favorite recipes for sure," says men's physique competitor Blake Muracco. "It's a great contest-prep treat because it provides healthy fat and lots of protein."
Not only does this recipe taste great, it's super easy to make. Plus, it's made from ingredients you probably already have in your kitchen!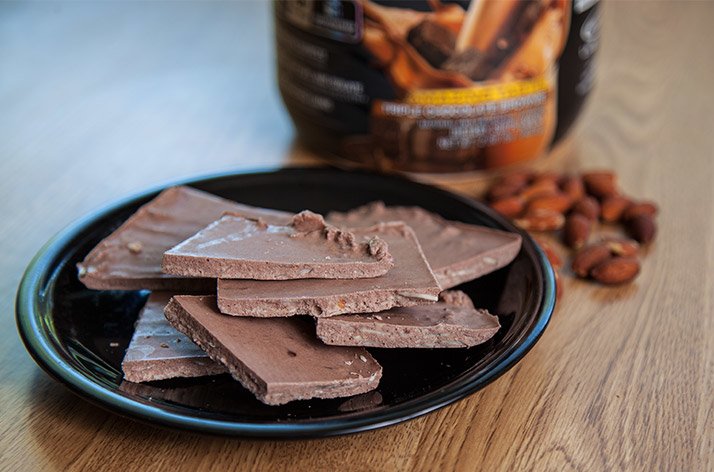 Made with just a few wholesome ingredients, you'll feel good about trying this recipe. Powerlifter Sam Amorim loves to eat them as a post-workout snack. They're also great to carry with you when you know you'll need a protein-rich treat!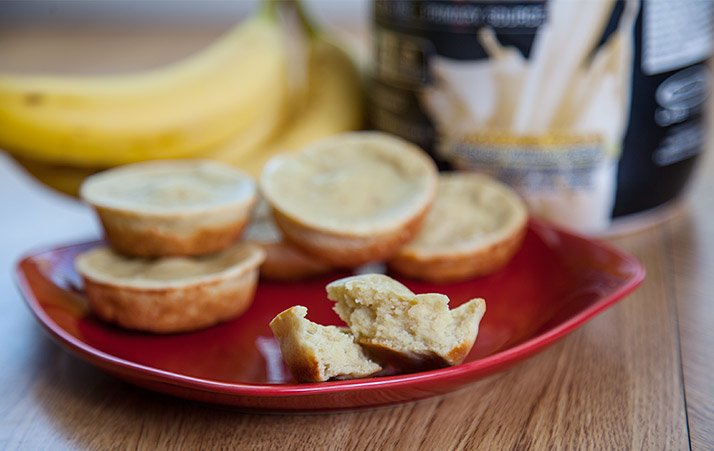 Figure competitor Lindi Carter's ultra-quick pancake recipe is the perfect breakfast for people with a hectic schedule. "The first time I tried these, I fell in love," says Carter. "Now, they're a staple in my meal prep. You'd never guess they were protein pancakes!"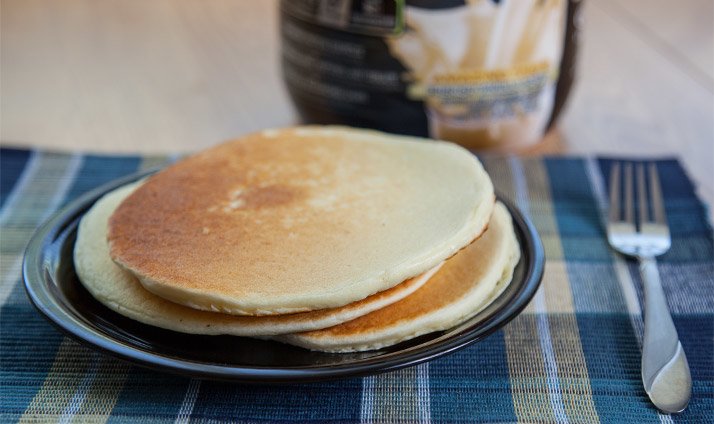 7
Peanut Butter Banana Smoothie
This recipe is bodybuilder Kyle Glickman's all-time favorite shake. It's rich in protein, high in healthy fats, and has just enough carbs to keep your energy up throughout your day. Try it next time you're in a hurry!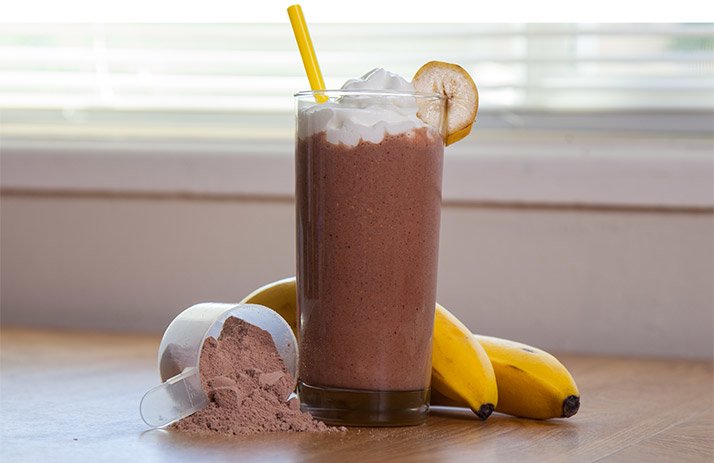 8
Cookie Dough Protein Treats
Need a break from your usual protein shake? Try this delish cookie dough option instead. Bodybuilder and fitness model Jay Primarolo is the creator of these excellent treats! They offer a perfect blend of protein and healthy fats with just a touch of carbs to provide well-balanced nutrition.
If you're really watching your carbs, you can decrease the count further by opting for sugar-free maple syrup.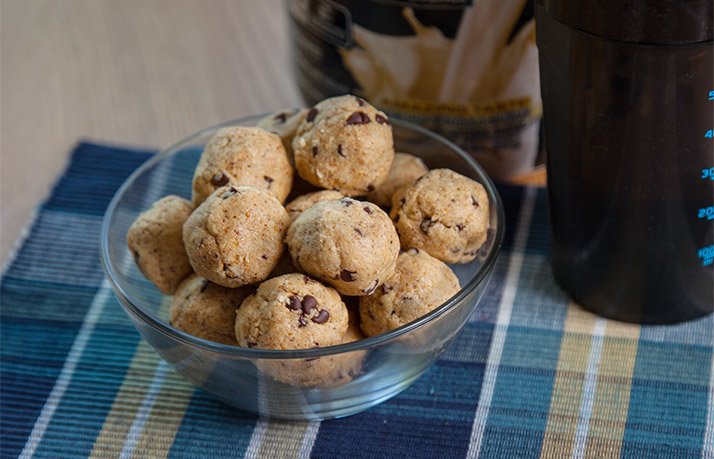 * These statements have not been evaluated by the Food and Drug Administration. This product is not intended to diagnose, treat, cure, or prevent any disease.