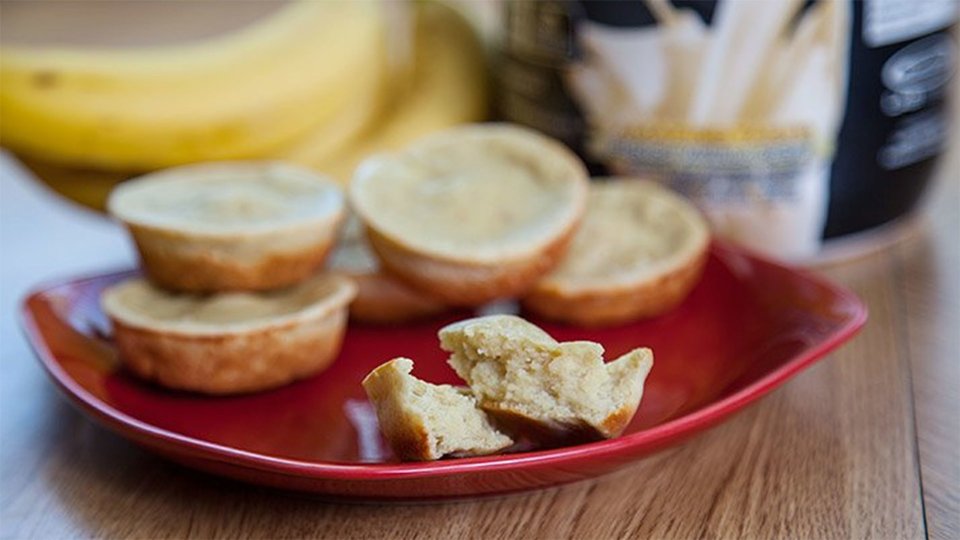 Made with just a few wholesome ingredients, you'll feel good about trying this recipe. Powerlifter Sam Amorim loves to eat them as a post-workout snack. They're also great to carry with you when you know you'll need a protein-rich treat!
Ingredients
½ cup flour
1 banana
1 scoop MuscleTech 100% Whey Advanced protein
1 cup cashew milk
1 egg
1 tsp baking powder
Directions
Preheat oven to 350 degrees F.
Mix all ingredients.
Pour into non-stick muffin tins.
Bake for 12-15 minutes.