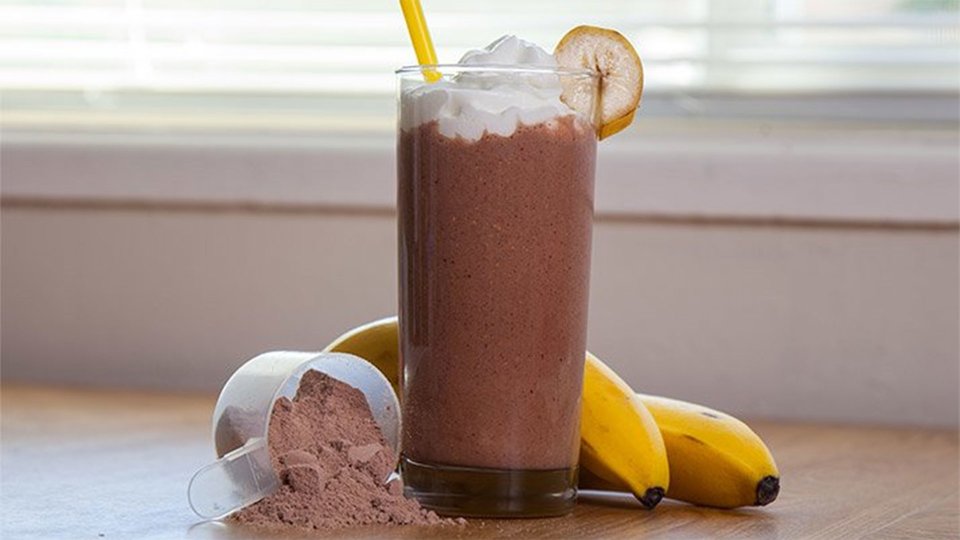 This recipe is bodybuilder Kyle Glickman's all-time favorite shake. It's rich in protein, high in healthy fats, and has just enough carbs to keep your energy up throughout your day. Try it next time you're in a hurry!
Ingredients
1 scoop MuscleTech 100% Whey Advanced protein, Triple Chocolate Brownie
1 banana
1 tbsp natural peanut butter
1 cup unsweetened almond milk (vanilla)
12 oz unsweetened almond milk (vanilla)
Directions
Place all ingredients (along with ice) except the whipped cream in a blender and blend.
Top with whipped cream (optional) and serve.