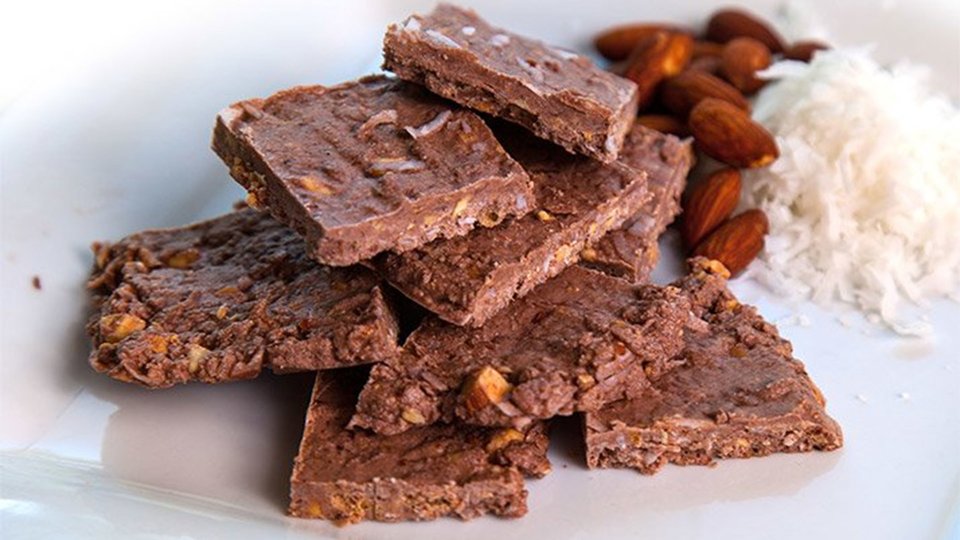 Health coach and bikini competitor Caroline Tusiuk swears by this delish recipe to combat her sweet tooth. Prepared with crushed almonds and almond butter, this bark provides a hearty dose of healthy fats. Add in a scoop of protein powder in any flavor and you're looking at the perfect sweet treat for any low-carb diet plan.
Ingredients
1 scoop MuscleTech 100% Whey Advanced protein
⅓ cup almonds, chopped
3 tbsp extra virgin coconut oil
1 tbsp natural almond butter
¼ cup coconut flakes
Directions
Melt coconut oil and mix with protein powder.
Pour mixture on parchment paper and spread.
Top with almond butter, crushed almonds, and coconut.
Refrigerate 2-3 hours.
Remove and break apart.