6 Healthy Comfort Food Recipes
Turn tradition on its head with these 6 healthy meals that will warm your stomach and feed your muscles without adding to your waistline!
There's nothing better than a comfort-food recipe that has been hacked to be a healthier, more powerful version of its former self. Each of these dishes cuts back on the butter, cream, and fat, and replaces them with good-for-you alternatives.
The results: cold-weather favorites that will help fuel your muscle growth and trim your waistline. These recipes are proof that you can have your favorite dishes and eat them, too. So get ready to whip up these classics and dig in!
1
Budget Sweet-Potato Lasagna
Replacing pasta sheets composed of refined white flour with thin slices of sweet potato is what makes this dish a standout. Instead of delving into the nutritional zero, you'll be filling yourself with complex carbs to help power through your workout. Not only are these iron-containing tubers rich in vitamins D, C, and B6, but they're also budget-friendly. It's a win for your wallet and your waistline.
Budget Sweet Potato Lasagna Meal Prep

Watch the video: 01:01
2
Chicken And Broccoli Casserole
Ditch the cream of chicken soup, butter, and mayonnaise, and try this heart-healthy take on a family classic! It's good for your muscles and easy on your taste buds.
Chicken & Broccoli Casserole in Jars for Meal Prep

Watch the video: 01:01
3
Spicy Vegan Freekeh Chili
This is one cold-weather dish that proves meatless chili isn't just for vegans. With a hearty dose of protein, this bowl of veggie goodness shows that you can build muscle and lose weight on a vegan diet. It's all about consuming the right portions and macronutrient ratios to support your fitness goals.
Amazing Vegan Freekeh Chili (Stuffed Bell Peppers)

Watch the video: 06:07
4
Chipotle Chili Turkey Cheese Fries
Move over, disco fries! Who needs all that grease, gravy, and artery-clogging cheese when you can have this version of a healthy cheat? Dig into this pile of guilt-free spuds that are topped with all the fixings.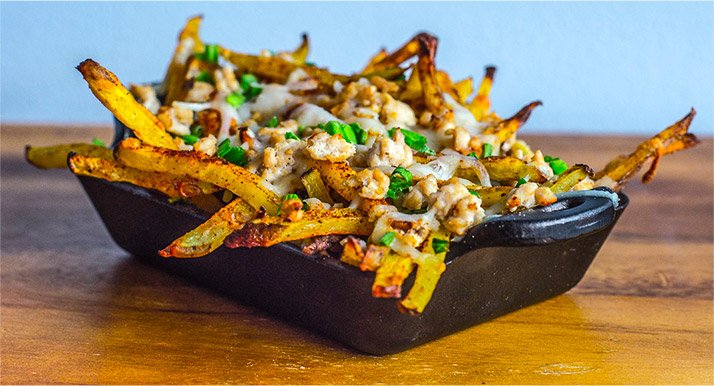 5
Crispy Parmesan Fish Sticks
Bypass the heavily processed, freezer-frosted childhood favorite for this healthy, cheese-dusted alternative. You can have your omega-3s and enjoy them, too. Pair with a yogurt-based dipping sauce and a wedge of lemon for a classic touch.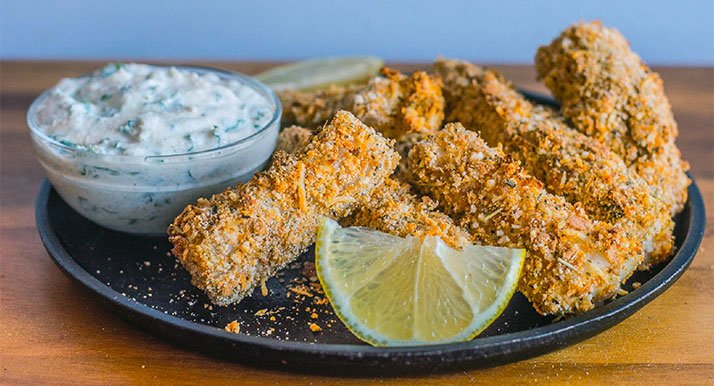 6
White Turkey Mac and Cheese
Take your love of mac and cheese to the next level with this variation that can be incorporated into even the cleanest of meal plans. A dose of Greek yogurt helps bring the calorie count down and protein levels up, while favorite additions like goat cheese, mozzarella, and turkey help give the dish a hearty feel. Yum!
Hi-Protein Mac & Cheese Comfort Food Recipe

Watch the video: 01:01