Best Proteins | Best Mass Gainers | Best Pre-Workouts | Best Creatine | Best Fat Burners | Best Multivitamins | Best Test Boosters | Best Weight-Loss | Best BCAAs
The appeal of increased testosterone is pretty obvious: bigger and stronger muscles, more energy, less body fat, and great performance in the gym and beyond. Testosterone is a hormone that's deeply involved in the processes that lead to all of those goals, so doing what you can to "top off" your T levels is a high priority for a wide range of athletes.
There are a lot of supplements on the market claiming to boost testosterone, some more dubious than others. If you're going to spend your hard-earned money on one of these products, make sure it's one that's actually going to work for you.
How We Choose the Best Testosterone Boosters
We utilized feedback from our team of fitness experts and thousands of real-life customer testimonials to compile this list of the best testosterone boosters using the following criteria:
Ingredients: We looked for dosages and ingredients that have been extensively studied for their potential to increase testosterone levels, and just as importantly, do it safely!
Customer Feedback: Studies are important, but how the products perform in real life is the true test. We listened to the feedback from customers who use each of these formulas.
Value: To see positive changes, you'll need to take your test booster every day. That can add up, which is why we were careful to choose products that give you the most bang for your buck at a range of price points.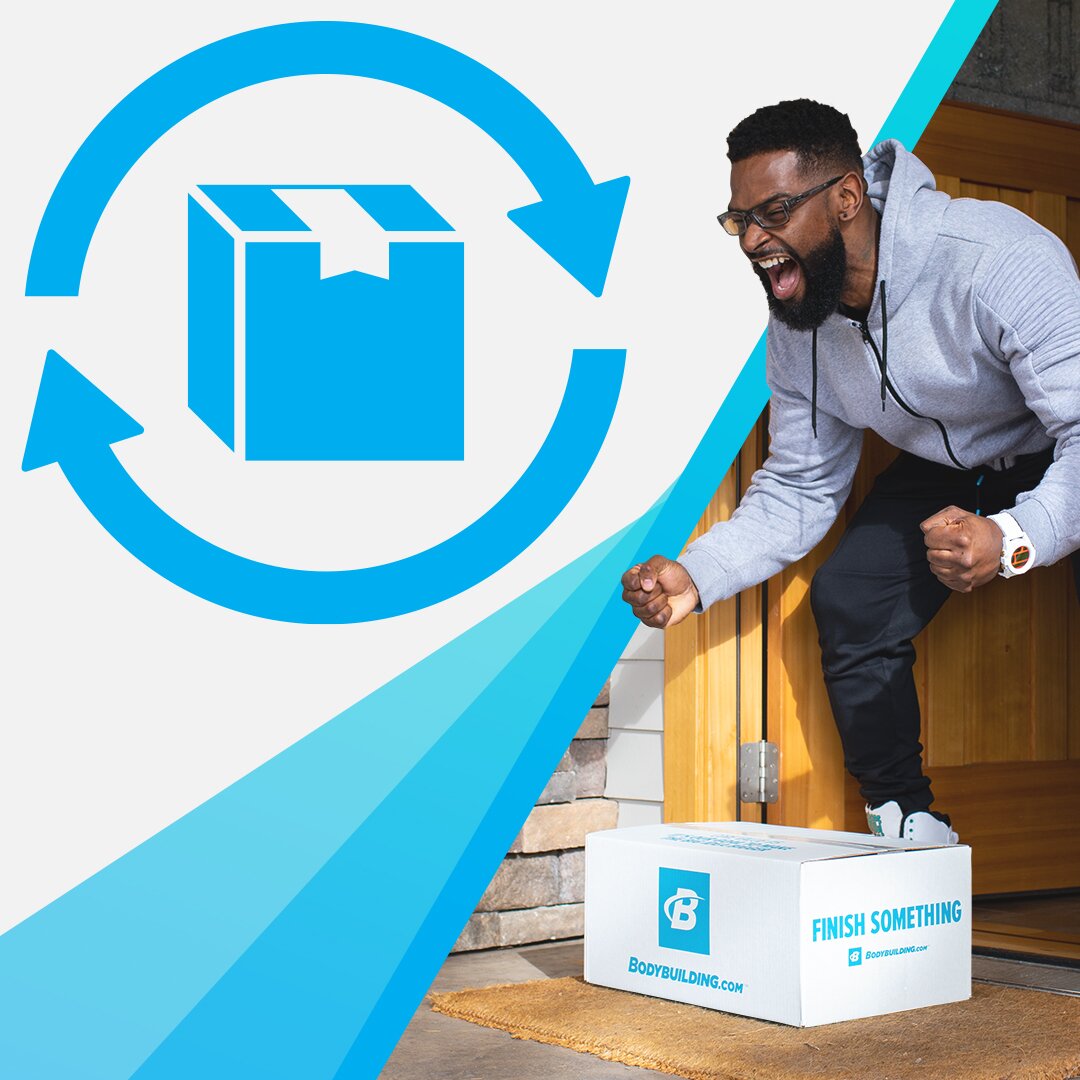 Take a test booster daily? You'll want this.
With Subscribe and Gain's convenient subscription service, you'll never run out of your favorite immune-boosting supps again. And delivery is on us!
The Best Testosterone Boosters
Customer Favorite / Highest Rated: EVL TEST Testosterone Booster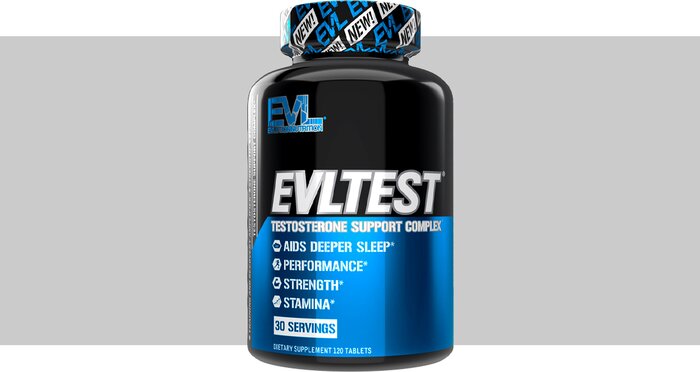 Key ingredients: D-aspartic acid, fenugreek, diindolylmethane, Tribulus Terrestris, zinc, magnesium aspartate
Rating: 4.5 out of 5 
EVL TEST Testosterone Booster has the most reviews of any product of this type that Bodybuilding.com sells. The reason is that it works. It takes a multi-faceted approach with its proprietary list of ingredients to boost testosterone from several fronts. Simply take four tablets a day just before bedtime, and let EVL do its magic while you sleep. You'll wake up refreshed and ready for your next workout.
Eat. Sleep. Lift. Grow
Our reviewers said they loved how both their daily energy levels and nighttime sleep quality went up when taking this booster.*
Best Overall:  Animal Stak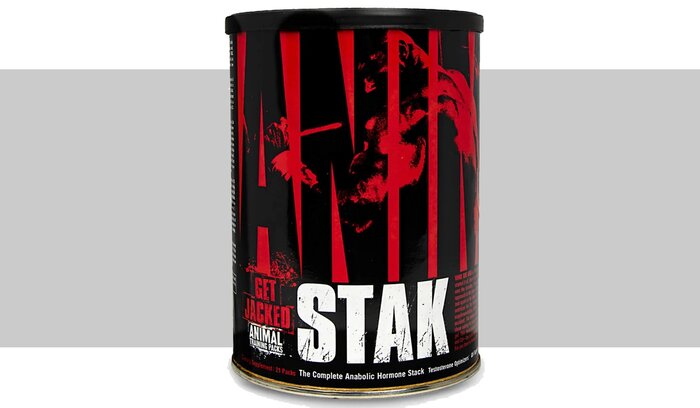 Key ingredients: Tribulus Terrestris, Eurycoma Longifolia Complex, diindolylmethane, fenugreek,
Rating: 4.1 out of 5 
Animal Stak pulls out all the stops with its propriety Pro Testosterone Complex, Growth Hormone Support, Aromatase Combating Complex, Hormone Amplifying Blend, and Restorative Support Complex. Simply follow the manufacturer's recommended on-off schedule for optimal results. Its formula kicks it into overdrive with plenty of nutritional support along the way. 
Animal Stak
It's no secret. Heightened testosterone and growth hormone levels produce bigger and stronger muscles.
Best Value:  Bodybuilding.com Signature Test Booster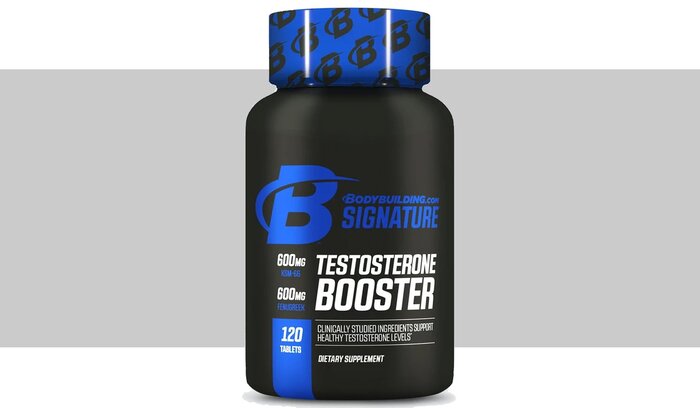 Key ingredients: Ashwagandha root extract, fenugreek, calcium, magnesium, zinc
Rating: 3.9 out of 5 
Bodybuilding.com Signature Test Booster looks to the principles of Ayurvedic medicine for its approach to declining hormones. Its formula is simple with just the ingredients you need with the necessary nutritional support for optimal results. It contains no fillers and cuts to the chase with testosterone-boosting ingredients.
Bodybuilding.com Signature Testosterone Booster
Best for Prostate Support: RSP Prime-T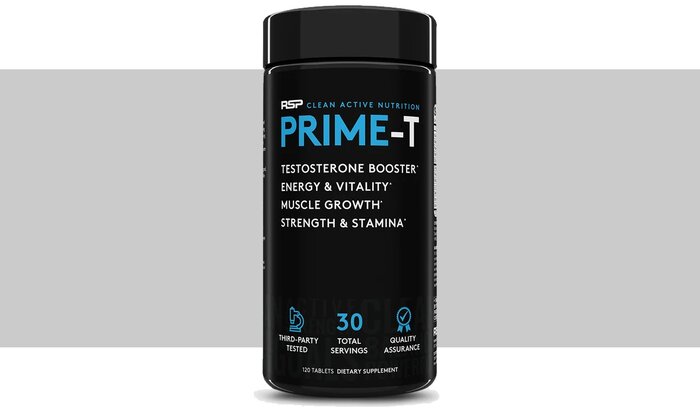 Key ingredients: D-aspartic acid, fenugreek, diindolylmethane, maca extract
Rating: 4.5 out of 5 
RSP Prime-T sticks to what works in its blend of ingredients and nutrients for testosterone support. Vitamins B12 and B3 boost cardiovascular function and red blood cell generation. Just four tablets on an empty stomach at bedtime will help you gets amazing results. The product is also third-party tested for safety. You can rest assured you're getting precisely what's on the label.
RSP Prime-T
Prime-T is scientifically formulated to be the perfect solution for complete testosterone support.
Best for Sleep: ZMA JYM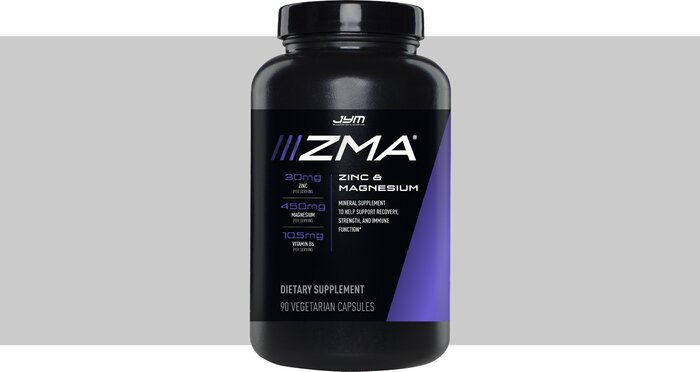 Key ingredients: Zinc, magnesium, vitamin B6 
Rating: 4.5 out of 5 
ZMA JYM focuses on muscle and body recovery to boost your energy and testosterone. Zinc and magnesium fill in the gaps if your diet is lacking these vital nutrients. Both support many functions, including muscle-mass building. Three capsules at bedtime will put you on the road to a healthy you. The vegetarian-friendly formula is also manufactured in a GMP-compliant facility for safety.
Sleep Deep, Get Big
First time taking ZMA? Jim Stoppani, Ph.D., recommends taking it about an hour after dinner and at least an hour before bedtime, if possible.
Best Testosterone Booster for Stress: Cellucor P6 Ultimate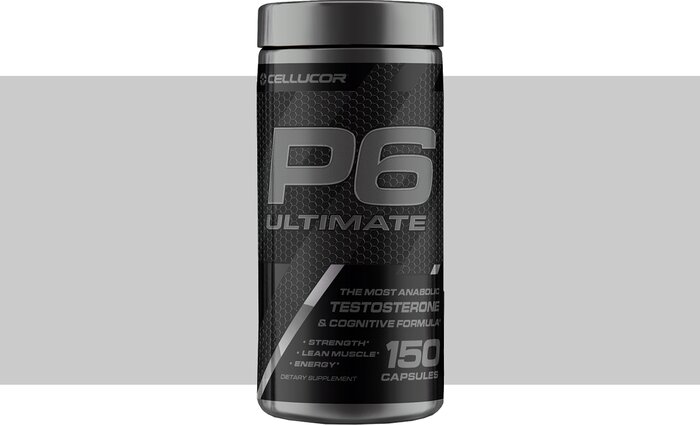 Key ingredients: P6® Testosterone and Performance Blend, KSM-66® ashwagandha root extract, fenugreek, diindolylmethane, vitamin D
Rating: 5 out of 5 
Cellucor P6 cuts to the chase with a solution that provides nutritional and cardiovascular support when you need it most. It tackles the problem with ingredients that keep estrogen modulation in check. It will also enhance your mood while fueling muscle mass and boosting natural testosterone levels. The supplement contains proprietary blends for a complete solution.
Focus. Train. Grow.
Reviewers loved how dialed-in they felt when taking P6 Ultimate, noting that it can work as a non-stimulant pre-workout for important training sessions.*
Best Tribulus Supplement: MuscleTech Alpha Test Testosterone Booster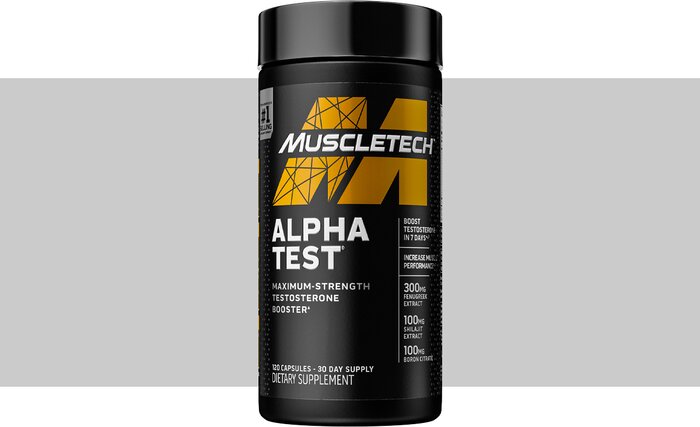 Key ingredients: Tribulus, fenugreek, zinc
Rating: 8.6 out of 10
Tribulus terrestris is one of the top herbal ingredients in many test-boosting products, and MuscleTech's Alpha Test version doesn't skimp on the goods. This maximum-strength formula contains a whopping 250 milligrams of tribulus extract, as well as zinc, high-potency fenugreek extract, and brassica oleracea, a natural source of diindolylmethane (DIM). It's also the most affordable supplement on our list. If you're thinking about trying out a test-booster for the first time, this is a great place to start.
More Reps. More Energy. Better Results.
Our reviewers loved how they felt in the gym, and how they could knock out more reps on staple exercises when taking Alpha Test.
Best Natural: Universal Nutrition Natural Sterol Complex

Key ingredients: Mass And Density Blend, Opti-Phytonutrient Complex, EFA Complex & Support Blend, Muscle Cell Protection Blend, Tribulus Terrestris 
Rating: 4.1 out of 5
Universal Nutrition Natural Sterol Complex has you covered with ingredients to help you manage stress better while supporting your bodybuilding efforts. It uses several proprietary blends formulated for specific tasks. You can take it with meals or before training to get the most out of your workouts with its Mass And Density Blend formula.
Universal Nutrition Natural Sterol Complex
Natural Sterol Complex is the powerful but natural alternative that serious bodybuilders have been looking for.
Best Libido Support: Vigor Labs Chainsaw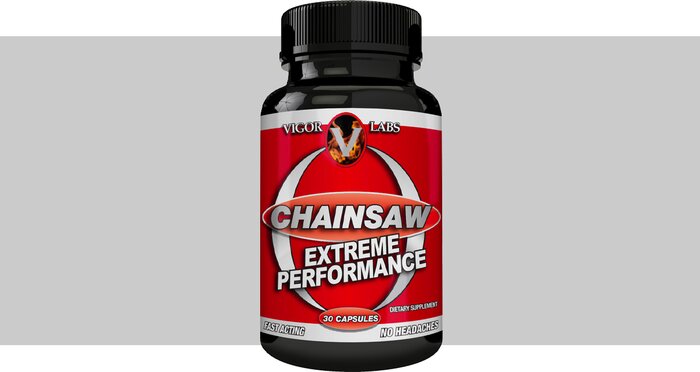 Key ingredients: Yohimbe, ginseng, horny goat weed
Rating: 8.5 out of 10
The name tells you everything you need to know! Chainsaw is a classic cocktail of ingredients that may support blood flow throughout your body to promote stamina and sexual health. The fast-acting formula comes in a 30-day supply, since you'll see the best results from taking it every day.*
Heat It Up in the Gym and Out
Our reviewers loved the increased libido they felt when taking Chainsaw, particularly when stacking it with other bedroom-focused products from Vigor labs.
Best Strength Support: PharmaFreak Test Freak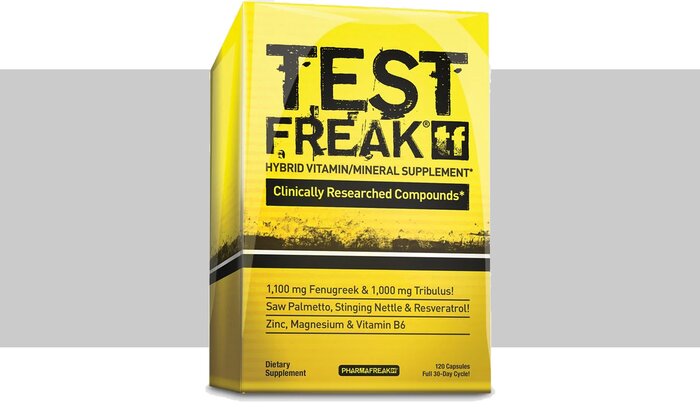 Key ingredients: D-aspartic acid, fenugreek, Tribulus Terrestris, magnesium, zinc
Rating: 4.2 out of 5 
PharmaFreak Test Freak contains three proprietary complexes with more fenugreek and Tribulus Terrestris than you'll find in many comparable products. Vitamin B6, magnesium, and zinc hold up the nutritional front with support for dozens of body functions. You can use the product for an 8-week session followed by a 2-week rest period for optimal results.
TEST FREAK, 120 Hybrid Capsules
Promote Muscle Growth & Strength!* Testosterone Support!*
Should I Take a Testosterone Booster?
Your body, magical machine that it is, produces testosterone naturally all by itself every day. How good of a job it does depends largely on lifestyle factors: if you're training hard in the gym, eating a healthy diet, avoiding undue stress, and sleeping like you've earned it.
Test boosters work by providing the raw materials your body needs to fabricate this powerhouse hormone. Micronutrients such as zinc are needed to produce testosterone, but many men have deficiencies that prevent them from reaching their potential. Test boosters can help by supplementing these compounds.
Taking a high-quality testosterone booster can help put you in the best position to maximize your body's production of this important hormone, naturally.
*These statements have not been evaluated by the Food and Drug Administration. This product is not intended to diagnose, treat, cure, or prevent any disease.